Best Bad Credit Business Loans for 2019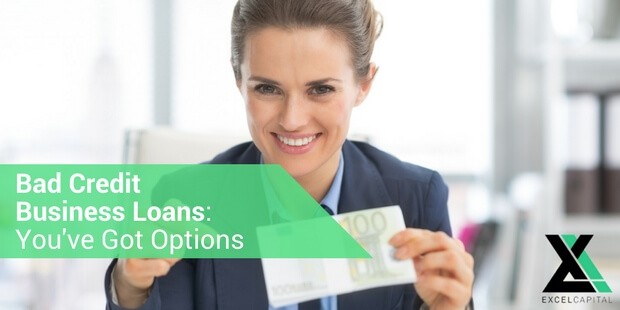 November 20, 2017
Is it possible to get bad credit business loans? In the past… no. Banks once controlled small business financing and anything less than a 700 credit score just didn't cut it. But now? Fortunately, that answer is a resounding yes. With the development of various alternative financing solutions thanks to the FinTech revolution, credit has taken a back seat for a more all-inclusive approval process. Now, small business owners ...
in bad credit business loans, business funding bad credit
Back to Blog
Underwriting 101: How to Get A Business Loan with Bad Credit
September 8, 2017
By Excel Capital Management President, Nathan Abadi Nowadays, your credit score is more important than ever. Whether you're looking to open a credit card, rent an apartment, purchase a new home, or lease a car, your personal credit score is typically the deciding factor. Unfortunately, the same is true when it comes to applying for a business loan. Unless it's a major bank, most lenders care more about ...
in Business Capital, Credit, Credit Card Cash Advance, Financing, funding, loans, Merchant Cash Advance, Small Business Financing, Successful Business, Uncategorized, uncollateralized funding
Back to Blog