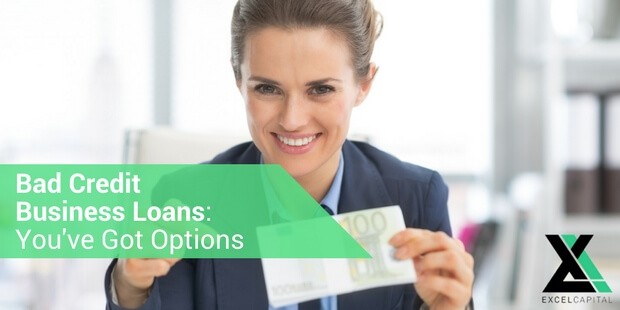 Have you ever asked yourself, "How can I get a business loan with bad credit?"
Well, we have the answer for you! Contrary to popular belief, it is possible to get unsecured bad credit business loans regardless of the severity of your credit score.
They definitely cost more in comparison to your local bank but are invaluable if you have bad credit or deemed unbankable in the traditional sense.
With the emergence of non-bank financing (also called alternative financing) and the growth of FinTech (short for Financial Technology), there are now many institutions who are willing to extend guaranteed bad credit business loans with no credit check to merchants with less than perfect credit.
Unsecured business loans Bad Credit: How to get a small business loan with bad credit?
Most of the products available through the Fin-tech evolution are mostly unsecured by any personal assets. The reason why we are able to offer small business loans bad credit is due to the repayment fixed repayment method alongside with a better understanding of small businesses. We get the sacrafices you make to build your business!
Most of our unsecured business loans for bad credit have a daily or weekly repayment method that is calculated as a percentage of gross revenue that is being produced by a small business over the course of the last 4 months. 
When we underwrite an unsecured business loan we really are just looking to the revenue and determining what percentage of the sales we can purchase to get repaid on the bad credit business loan. 
As a company, we have a firm belief that bad credit business loans are just a starting point for companies and that building a relationship through various funding transactions over time allow Excel to move away from bad credit business loans with that particular business and start funding a traditionally bad credit business with good credit pricing.
In fact, we've been on the front lines of non-bank financing and private lending to small businesses throughout the U.S. and Canada for some time now.
How exactly have we been able to give guaranteed bad credit business loans?
Through the development, and use, of financial technology in cooperation with financial algorithms and the simple understanding that running a business can sometimes leave your credit score in bad shape.
And, because of this, many great options for unsecured bad credit business loans are now available– options that weigh the strength of your business as a whole, from cash flow to your debt-service coverage ratio, instead of just your credit score and financial statements.
Small business owners are often turned away by traditional lenders when they have poor credit. Maybe you've experienced it first-hand. Sure, a bad credit score implies you haven't managed your finances properly in the past or have had to make a business decision that forced you to temporarily sacrifice a perfect credit score. However simply looking at the credit score doesn't tell the whole story and often lacks to reflect a proper business risk assessment. 
That's why we have designed the no credit check business loans program and Cash flow funding
We believe there's more to the story of your business. We also believe in your opportunity to grow your business to its full potential with access to capital when it matters most.
With options that require no personal guarantee or collateral as well as funding (and approval) in as little as 24 hours, Excel Capital can give your business the funds it needs to move your business forward, in good times and bad.
Click here and complete our short one-page application to discover your bad credit business loan options and find out how much you can get approved for today.
So, what are your options for small business loan bad credit? And what should you know going into the process of looking for a bad credit business loan?
Below, we'll cover everything you need to know about business funding with bad credit and get you on your way to obtaining the capital your business needs:
Personal credit vs. business credit

What kind of loan will your credit score get you?

Types of unsecured bad credit business loans

And how to get a business loan with bad credit
What is bad credit?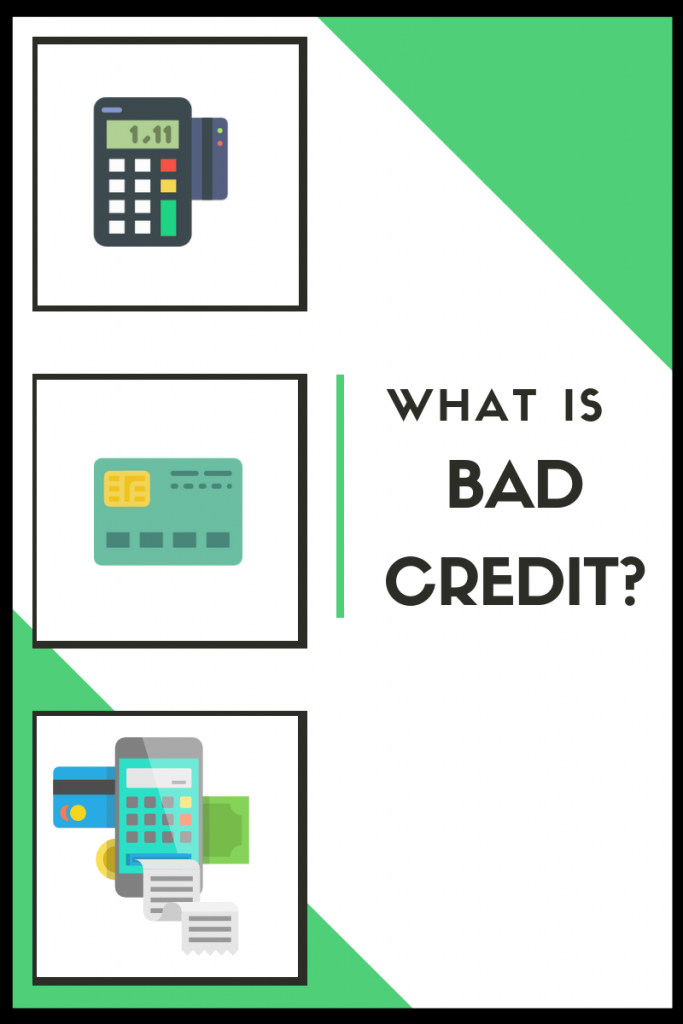 First, before we get into the nitty-gritty, what exactly is considered 'bad credit' when we say bad credit business loans?
There are several ways and scoring models in which your credit score is calculated, whether it be from VantageScore or FICO, however, the most widely accepted model is shown below:
FICO Scores
800 to 850 is exceptional

740 to 799 is very good

670 to 739 is good

580 to 669 is fair

300 to 579 is generally the 'bad credit' range
And this basic FICO scoring model generally uses these parameters to generate your score:
35% of your score: Payment history

30% of your score: Your debt

15% of your score: The age of your credit history

10% of your score: Credit inquiries

10% of your score: Types of credit
Keep in mind, as mentioned above, there is no one single accepted scoring model for all types of loans and each type of model need to be considering when getting a business loan with bad credit.
Each type of loan, from an auto loan to a mortgage or business loan, uses a slightly different model. However, the fico score is the most common. It is still important to know how to fix your bad credit situation by understanding what the 4 C's of Credit are. 
Why would we give you a business loan if you have bad credit?
At this point, you might be wondering why we'd fund you if you have bad credit or give out any bad credit business loans in general.
Don't worry, we don't blame you for asking. In fact, we'd be asking the same thing!
There are several reasons, but the most important point is what we touched on above: there's more to your business' health than just your credit score and the items on your credit report.
There are several reasons for this. First, your credit report includes a series of snapshots. It could include accounts from several years ago. Chances are, you're not the same person– and your business isn't in the same position–
then when you missed those payments or defaulted on that loan. Sure, it's something important to take note of, but again– it's not the whole story.
Next, there are a lot of reasons you can develop bad credit. Some are highly relevant to applying for and obtaining a loan. Some, not as much. However, they all affect your credit score, so it doesn't make sense that we take your credit at face-value.
Lastly, our system for accepting a loan application is different from traditional lenders. We take several factors into consideration when evaluating small business loans bad credit that tell a more well-rounded story of the health of your business.
We Look at things like:
What is your cash flow like?
How much debt do you have?
What is the difference between the two?
Are you on a growth trend or is your business cutting staff because the industry is being phased out?
There's so much more to your business than just your credit score and it's our goal to offer a fairer and more 'complete' system for loan approval than traditional lenders. 
Personal credit vs. Business credit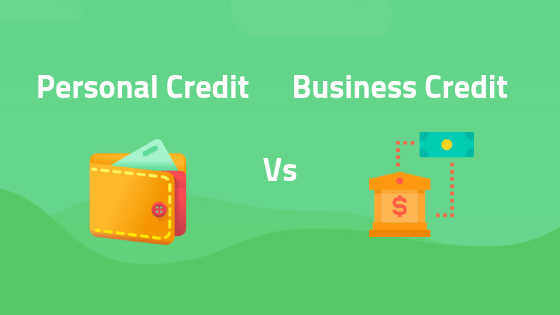 I know you're dying to see what kind of options are available to you depending on your credit.
However, before we do that, it's important to touch on your own credit score for a moment.
First, it's important to note that when we say credit score, we're talking about your personal credit score not your business credit.
That's a really important distinction, partly because personal credit is much easier to fix than business credit. It's also important because a lot of business owners think their business credit is the main factor for consideration when applying for a loan.
In most cases, the only lenders that will look at your business credit are traditional lenders such as banks. Alternative, or non-bank, lenders such as Bizfi and Paypal working capital focus on your personal credit score when evaluating business funding with bad credit, so that's what we're talking about here.
How do I get my personal credit score?
Before we get into what kind of loan your credit score might be able to get you, it's important to get your most up to date credit report.
If you haven't checked your personal credit report in a while, don't worry, it's easier than ever to get your report for free (assuming you haven't gotten it already this year).
Once a year, you can get your personal credit report from Annualcreditreport.com (technically, the only authorized website for free credit reports), so grab that now so you know the information you're working with is current.
Types of bad credit business loans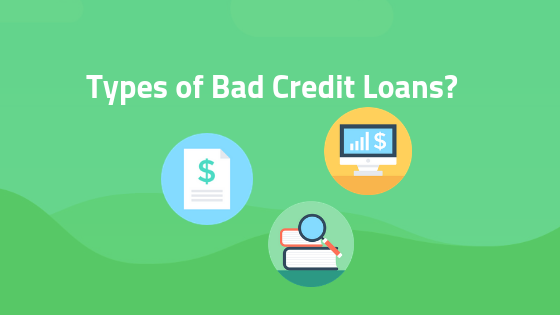 Alright, let's talk options.
And when we say options, we really mean options. Not, one type of loan with bad terms or something else sketchy. We mean several options, all with their own specific benefits, making at least one a good fit for your business and its current needs.
Unsecured business loans
An unsecured business loan is a loan type based on cash flow, gross sales, and your business' credit score, up to as much as $2,000,000.00.
An unsecured business loan does not require any form of hard collateral, making it a safe and effective option for virtually any business. They may require you to offer a limited collateral as security if you can't repay the loan. However, typically, this is a percentage of future sales. That means if you go out of business, you're not entitled to pay back the loan.
In addition, because they're unsecured, interest rates tend to be higher.
Learn more about unsecured business loans.
Business line of credit
Similar to a credit card, a business line of credit is a revolving credit amount which you can use continuously as the need arises. This is a trade-off for lower loan amounts and higher interest rates.
If your seasons vary drastically throughout the year, making your cash needs much greater during one part of the year than the rest, a business line of credit could be ideal.
Business lines of credit don't require collateral. However, due to that, your credit score generally needs to be on the high end of bad to fair (540+).
Learn more about a business line of credit.
Don't forget to ask about our business line of credit no credit check program to avoid unnecessary credit pulls.
Split funding
Split funding, also known as a merchant cash advance, remits (or deducts) a percentage of your daily credit card sales to repay the loan. This makes them great for businesses whose cash flow fluctuates, making it difficult to make consistent, on-time monthly payments throughout the year.
When business is good a larger amount is deducted. However, when cash flow is down, that amount is smaller, helping your business adapt with your fluctuating cash flow.
Because of the nature of this type of loan, a consistent cash flow from credit card sales is required for approval.
Term loans
This includes both short-term and medium-term loans, each designed to fill either a short-term or medium-term business need.
Think of it as a quick infusion of cash for a specific purpose such as new equipment, hires, or extra material before a busy season. These types of loans are ideal when you specific lump sum for a one-time purchase or cash boost.
How to get guaranteed business loans for bad credit?
So, now you know your options. But what will you need to apply– and get approved– for a bad credit business loan?
First, let's look at what lenders typically look for in applicants so you can well prepare yourself.
What do lenders look for when funding bad credit business loans?
Lenders look into a variety of factors when giving out business loans or any loans in general. After your credit score, these are important things to make a note of:
Bankruptcies

Foreclosures

Tax Liens
None of the above disqualify you, however, it's important to keep in mind that if they're recent on your report they will have an impact. So, you'll want to make sure all your other ducks are in order as best as possible.
However, as we talked about earlier, alternative lenders look at more than just your credit score.
Here are a few more things which are important to keep in mind:
1. Annual revenue
One of the most important factors, annual revenue lets us know how your business is doing in the broadest sense. Is revenue increasing each year? Is it down? This is also an important factor for deciding what size of loan you're approved.
2. Current debt obligation
Do you already have a small business loan? Are you currently paying it off? And is there collateral involved? Most lenders don't like to see that you already have a business loan with someone else.
Not only does this mean that it may be harder for you to pay them back, it means that, in the case of defaulting on a loan and potential matters of collateral, they'll be "second position", meaning they will only be able to collect after the first lender does.
Most bad credit business loans do not require a UCC filing so they are considered unsecured loans.
3. Cash flow
We covered annual revenue and profitability, however, cash flow tells lenders much more that neither revenue or profitability can.
Lenders want to see not only how well you manage the money that comes in, whether you properly handle your expenses but also how much spare cash you keep on you at any given time. If something were to happen tomorrow and your cash flow dips, could you continue to pay your loan off? Lenders want to see that this is the case.
For many bad credit business loan providers, negative days or NSF / Overdraft items in the bank account are at the front line of underwriting. Most funders do not like to see more than 9 negative days in a 3 months period.
4. Profitability
Closely related to annual revenue, profitability is one of the best ways for telling how effectively you'll be able to repay a loan.
While annual revenue is important, if you have a huge revenue but very little actual profit, your business isn't actually doing as well as it looks.
Most bad credit business loans under 100k do not require a profitability review, however, when the business loans get higher some institutions may request copies of your financial statements to review your bottom line.
What do I need to qualify for a bad credit business loan?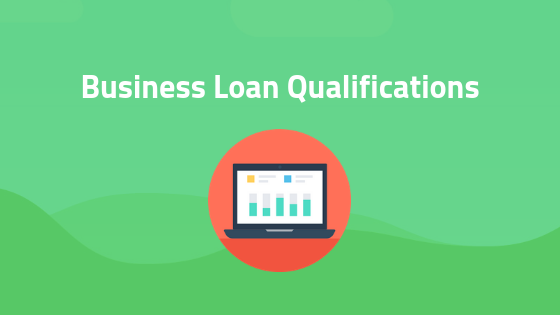 Now that you have a better idea of what lenders are looking for when you apply for business loans for bad credit of any kind, what do you need to qualify?
It all depends on the type of loan, so, ultimately, you'll want to first figure out which loan type makes the most sense to you.
If you're unsure, don't worry. When you submit your information through our short online application, we guide you through the entire process.
However, still, it's important to know in advance what you're expected to have in place.
Generally, every one of the loan options we mentioned early requires that you've been in business for at least six months to one year and are in good standing.
For most loan options with Excel, there is no minimum credit score, no collateral required, and, in the case of unsecured bad credit business loans, you need only $10,000 in monthly gross revenue to apply.
In addition to the above, each loan type requires several documents which you'll need to apply. Let's talk about those now.
What documents do I need to apply for guaranteed unsecured bad credit business loans?
Each loan program will be somewhat different, however, the majority of documents are generally the same across the board.
Here is a short list of documents which you may be required to provide to complete your application (Hint: they're not required for submitting an online application, only afterward):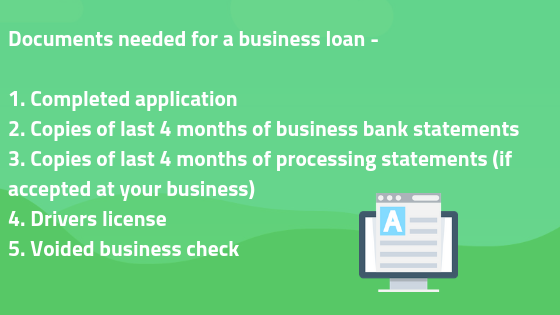 Documents needed for approval:
Completed application

Copies of last 4 months of business bank statements

Copies of last 4 months of processing statements (if accepted at your business)

Drivers license

Voided business check
Documents that may be requested prior to funding: Usually for  Funding over $100,000.00
Proof of ownership

Profit & loss statement

Property lease agreement and landlord contact information

Personal and/or business tax returns

Business licenses

Debt schedule
Not all of these documents will be required for each program. However, it's important to know in advance so that you can put your things in order; Especially if you're looking to receive funds quickly.
How to apply for a business loan with bad credit:
You've reviewed your options, put your things in order, and now you're ready to apply.
Ultimately, you're the best judge of what your business needs and when it needs it.
But if you know your business needs cash and not getting it will hold it back from growth– you need to do everything you can move the business forward.
We've made it simple and easy to get your business the funding it needs. Often, in as little as 48 hours.
Simply complete our one-page application and we'll get back to you with an approval decision in as little as 24 hours.
We have now made it even easier to apply with our online funding portal – To submit your funding application online click here  
Don't let bad credit hold your business back from getting the funding it needs to grow.
Next Steps After Funding: How to Improve Your Bad Business Credit Score and Get BETTER Approvals!
How to Improve Your Bad Credit Score to Secure Better Offers?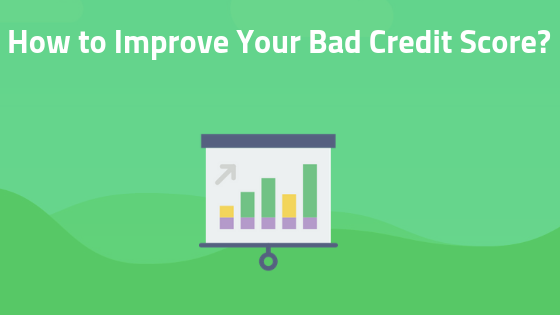 Qualifying for and obtaining a business loan is just the beginning. Once you've obtained an alternative loan you should turn your focus to improving your business credit score for the future to obtain a better loan the next time around. Having a bad credit score is never ideal as credit scores play a major role in your everyday life.
What are the benefits of no credit check business loans?
No credit check business loans are beneficial for businesses owners that are looking to keep their credit score in top shape while still obtaining working capital to help grow their business.  
Many Unsecured business lenders will do a hard inquiry before extending an offer which can negatively impact your credit score –  making it hard to keep a perfect credit score. It's important to ask for a no credit check business loan when applying for business funding. 
By obtaining  small business loans with no credit check you can avoid business financing affecting other personal funding that is being worked on like:
Many secured business loans have strict guidelines regarding your credit so obtaining a no credit check business loans keeps your traditional funding safely in play.
However, the best solution is to always maintain a good credit score so you can get the most bang for buck!
Here's how you can turn your bad credit score into an excellent credit score:
1. Pay your bills on time
The easiest (and likely best) way to improve your bad business credit score quickly is by paying your bills on time. That's all there is to it.
Now that you have a loan you're in a unique position to rack up a history of on-time payments and the credit score bump that happens over time from doing so. Both of these will play a big part in getting approved for a better business loan down the line.
Also, if you want to take it a step further and look really good to loan companies make payments in advance whenever possible.
2. Keep your credit lines open
A lot of business owners think canceling all of their credit cards is the best solution when they find themselves in a rut, however, this is one of the worst things you can do.
Closing your credit lines will cause your overall business credit lines to decrease both quickly and dramatically, negatively impacting your overall credit score. Even if the balance is 0 this help poor credit get better and doesn't have you pay an interest rate since your not using any of the line of credit available to you.
Instead, pay off your balances steadily and consult a credit professional if you believe you need additional help.
3. Monitor your balances
Paying your monthly payment and other bills on time is great, but paying down your balances when you can to under 10% will increase your overall credit score tremendously.
So, make sure to monitor your balances and plan payments accordingly so that you stay below that as often as possible.
4. Watch your credit report
Lastly, one of the most important things you can do is monitor your credit report. Look for errors, chargebacks, items that have been sent to collections, etc. and handle them as you see necessary.
Taking the extra time to make sure your report is accurate and up-to-date can go a long way. And with all of these points taken together, the next time you are looking for business funding with bad credit so you can get the best terms possible.
Business Loans for Bad Credit Are Possibl

e
Now you know– it's possible to get a business cash flow loan with bad credit.
And these bad credit business loans aren't just an option, they're both varied and flexible to help fit your business.
Plus, by paying your loan on time and continuing to grow your business, you can position yourself to be approved for a much better loan the next time your business needs funding.
To learn more about Excel Capital's bad credit business loans and other funding options, click here to apply and see how we can help you and your business.
Click here to complete our short one-page application and see what you're approved for today.
Latest posts by Excel Capital (see all)