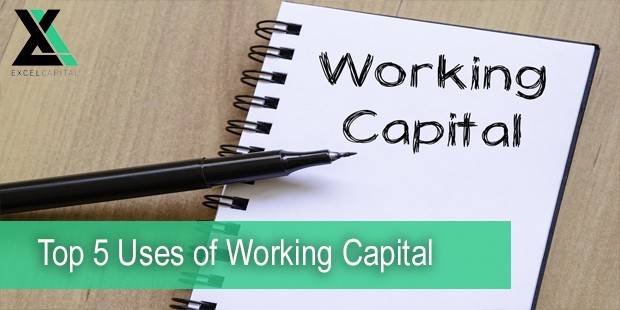 Net Working Capital Formula
Before you jump into the net working capital formula you have to understand what is net working capital. Net working capital is used to calculate the liquidity of a company by calculating it's current assets that can be used to pay off its current liabilities. This calculation is very important as it's used by company executives, vendors and other creditors to see how efficiently the company case use it's assets and get a general idea of the company's short-term liquidity.
The amount of current liabilities a company has in the current year is the primary focus of the net working capital formula which focuses account payable, any sort of debt from trades and also notes from other vendors.
What is the net working capital formula?
To calculate the net working capital formula you have to all the current liabilities your company has from all the current assets of your company. 
The assets that are put into consideration when calculating the net working capital formula are current cash, account receivable, all investments (short-term) and the current inventory the company has. The current liabilities include account payable, taxes, all sorts of stacked investments, debt from trade and deposites from various customers. 
What is a Working Capital Loan?
There's nothing more stressful for a business owner than not having enough cash to cover working expenses or other operational costs. Working capital loans are the perfect solution to the slow rigorous bureaucracy we call banks.
Most business owners find themselves in need of extra cash at some point in the company's lifetime. Slow sales, new competition, a seasonal business model, unforeseen circumstances and unexpected opportunities are all factors which can cause cash flow problems.
Fortunately, there are working capital loans – just the thing your business needs when you're in need of an immediate injection of capital. 
Whether you are having trouble paying your operating expenses, have an equipment breakdown or just a slow month, working capital loans are at your disposal (usually with just a click of a few buttons).
Working capital loans give you the ability to pay those working expenses and continue daily operations while generating the revenue necessary to run your business smoothly without sweating a temporary crunch. 
With the evolution of Fin-Tech, you're not limited to a single type of business loan product. Excel now offers a variety of options all catered to your specific business needs.
In short working capital is any cash or credit usually delivered via a business line of credit or business loan or any other type of financing which offers a solution to a business' day-to-day operations and financial needs. The beautiful thing about acquiring working capital for your business is the fact that it can be used for virtually anything (as long as it pertains to the business itself). Here are the top five ways in which many business owners choose to use their working capital. 
What Are the top 5 Uses of Working Capital?
We have helped deliver capital to thousands of business owners nationwide and have seen it all. We have put together what we see the most often.
Inventory and Equipment Purchases
Many business owners choose to use working capital to take advantage of bulk pricing on inventory and equipment. Similarly, equipment such as machines, computers, vehicles, and more can reach well into the thousands of dollars. Because many vendors require a large upfront payment for this type of pricing on inventory and equipment, working capital gives business owners the funds they need to purchase the items they need before it's too late.  
Expansion
Once your business gets through the startup stage and figures out a regular routine, the best time is when there is just too much business to keep up with! Many business owners find themselves needing to expand and grow to keep up with the demand. Working capital can be put to use to open a new location, build onto an existing location, add on additional parking, and much more!
New Hires and Employee Training
Another form of expansion can be hiring new employees. Once your business starts to boom, you may need some extra help. Maybe you want to hire additional cashiers for your store. Maybe your restaurant needs additional wait staff. Maybe your doctor's office needs another receptionist. Maybe you even need to hire a few accountants to help take care of your finances. Additionally, many of these employees will need adequate training. Working capital can be used for all of these things!
Unforeseen Problems
Unfortunately, with every business, problems do arise. Equipment fails, vehicles breakdown, natural disasters occur, employees, leave. The headaches are unforeseeable and can be expensive, but working capital can help to cover the costs in a matter of a few days.
Business Expenses
By acquiring capital for your business, you will be able to pay for things that may have been unaffordable in the past. You may need office supplies, new computer software, or you may have a few bills to pay. These payments can all be made possible with working capital.
Additional Resource: https://lendedu.com/blog/what-is-working-capital/
Latest posts by Excel Capital (see all)