We Know Small Business - We have a lot to share.
The 4 C's of Getting a Business Loan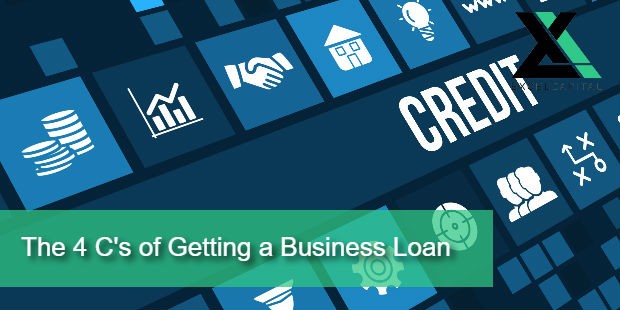 Most people know that your credit score plays an important role in whether determine your eligibility for obtaining a loan. Lenders look for the four C's of credit: collateral, capacity, character, and credit. While the number of C's vary, this list was created to help simplify and clarify the loan process.
Collateral
Typically in the form of property, collateral are any assets a borrower will offer to secure a loan. If the borrower defaults on the loan, the assets they used as collateral can be seized. Many small business owners are wary of secured loans because of this reason.
Capital
Capital is any business asset that can be sold to make loan payments. This includes available money and savings, investments, properties, and other assets that you could sell quickly for cash.
Capacity
Capacity is a track record that shows your business' ability to make the revenue needed to pay back the loan.
Character
This is determined by taking a look at the borrower's personal credit history. Some of the factors taken into account are your total amount of debt, delinquent accounts, available credit, and whether you make payments on time.
If you  find that you need a loan but don't quite satisfy all four C's, there are other options available! Excel Capital Management can provides a variety of financial solutions. Visit our Solutions Page or call 877-880-8086 to speak to one of our financial specialists to see how we can help.
Latest posts by Excel Capital (see all)