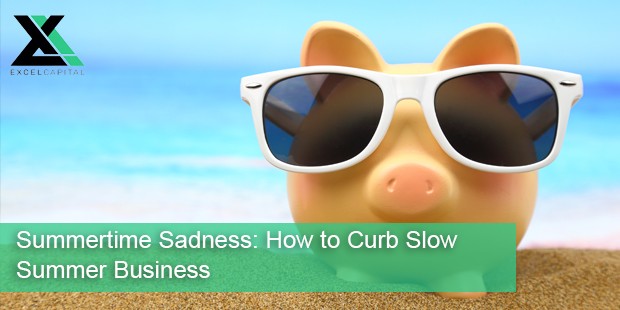 So you've gotten through the holiday rush and spring sale seasons only to have business come to a slow creep. Don't panic; you're not alone. Unless you run an ice cream shop or sell beach gear, your business is bound to experience slow sales during the summer months. The following are 3 tips on how to help build your business by utilizing this time the best way possible.
Social Media Revamp
The summer months are the perfect time to focus on your social media presence. Many make the mistake of thinking that posting regularly is the same as successfully socializing with their followers, however, having a lot of content doesn't help unless it is of quality and you engage your followers. Run summer themed contests, share photos of your staff enjoying the nice weather, post vacation pics or plans. Have fun and be creative! 
Tax Prep
Despite it occurring the same time every year, tax season always seems to take people by surprise. You promise yourself that you will never wait until the last minute again only to fall into the same trap. Prepare for the inevitable by gathering your receipts and organizing your finances. *Attention restaurant owners, we wrote a helpful a few months back titled: Tax Filing Tips for Restaurant Owners. Check it out!
Reevaluate and Reflect
Now that you've reached the midway point reevaluate your business' goals for the year. Celebrate the goals you've successfully implemented and take steps to improve on the rest. Make sure that your daily actions reflect the goals you've set.
Reach Out for Working Capital

Just because business is a little slow, doesn't mean you have to stop growing. Now may be the perfect time to reach out for working capital from an alternative lender. Alternative financing products such as the popular Merchant Cash Advance is a great solution for your business to purchase necessary inventory, hire new employees, train existing employees on new systems and business techniques, implement marketing campaigns, and much more!
At Excel Capital Management we know what you need to for your business to grow. Grant Cardone also wrote a great piece for Entrepreneur titled, "5 Sales Tips to Recharge During the Lazy Days of Summer." Check it out!