We Know Small Business - We have a lot to share.
How to Obtain an Unsecured Business Loan for Your New Company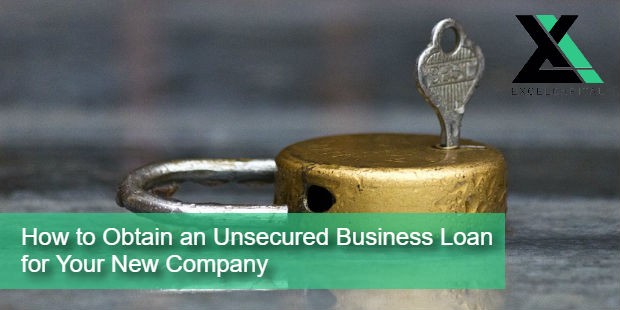 Whether your business opened its doors yesterday, a couple of years ago, or you are simply playing with the idea of opening one, it could still be considered a new company or still in the startup phase. Because of this, many business owners in this position find themselves unable to obtain the working capital funding they need from a traditional financing institution due to minimal time in operation, little or no business credit, poor personal credit, lack of revenue, and more. You can read more about why traditional banks and financing institutions tend to decline many business loan applications in our previous blog, "3 Reasons Why Business Loan Applications Get Declined By Traditional Lenders and Alternative Financing Solutions." But rest assured, an Unsecured Business Loan provided by an alternative lender, such as Excel Capital Management, may be just the answer to this problem.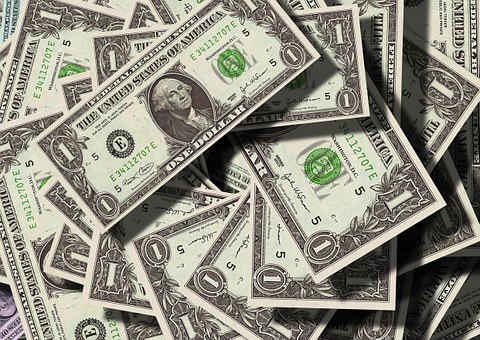 An Unsecured Business Loan is generally easier for business owners to obtain due to the fact that no minimum credit score or collateral is required. These minimal qualifications are what make the loan unsecured, however, business owner must still meet certain requirements. For instance, the amount of the loan is dependent upon the business' credit score, annual revenue, and average monthly bank balance. Additionally, Unsecured Business Loans have affordable upfront fees and typically range anywhere from $10,000 to $2,000,000 depending on the lender's final decision based on this information, but overall, most business owners simply need to prove the ability to generate cash flow and the ability to pay back the loan.

The pros outweigh the cons when it comes to Unsecured Business Loans, but there are a few things to keep in mind when applying for one. Due to the minimal qualification requirements, as you can see, your respective lender is taking a leap of faith when funding your business. Because of this, interest rates tend to be higher than traditional bank loans, resulting in a higher repayment amount over the life of the loan. As mentioned poor personal credit is not the only deciding factor, but it may make the loan a little harder to obtain. All of this said, the flexibility and ease of the the entire process from applying to being funded makes acquiring an Unsecured Business Loan hundreds of times easier than acquiring a traditional bank loan. Not to mention, most business owners find themselves being approved and funded in as little as three business days, compared to waiting weeks just for an approval with a traditional bank.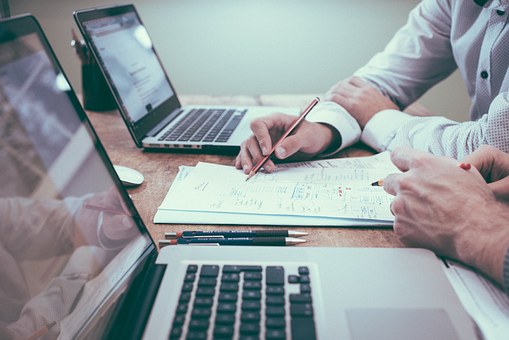 The great thing about Unsecured Business Loans is that they can be used for anything pertaining to the business. Most business owners choose to use the capital received through an Unsecured Business Loans for inventory purchases, business expansion, new hires, employee training, marketing and advertising, product manufacturing, business permits and licenses, and much more. As long as the money is being used for the business, you are allowed to do it. First and foremost, it is recommended that you to the necessary research on lenders, Unsecured Business Loans they offer, and an analysis of your business to decide that this funding solution is right for you. Here are a few steps to take:
Identify Your Business' Needs
– First things first, why does your business need a loan in the first place? Sit down with your core staff members, financial advisors, or simply yourself to determine your business' needs and how a quick business loan could help. Do you need to purchase inventory, hire additional staff, catch up on bills? Having a plan of execution once the loan is acquired is essential for success, as well as a plan for paying the loan back.
Do the Due Diligence
– You may hear the phrase, "do the due diligence" a lot when researching quick business loans. In simpler terms, this means doing the necessary research before applying and accepting an offer with a lender. There are thousands of lenders and brokers out there – traditional and alternative. Don't take everything at face value. Learn as much as you can about each lender you are interested in, compare pricing, read reviews, ask questions, and follow your gut if something just doesn't seem right. You have the right to protect yourself and your business. The last thing you want to do is put your business in more of a financial bind or have setbacks. Research and knowledge is key. Do your due diligence.
Choose the Best Quick Business Loan Option
– Maybe you did this when identifying why your business needs a quick business loan, but it's a good idea to confirm again the type of loan product your business truly needs. Speak with your chosen lender to go over all of your options and get a better understanding of how everything works.
Find Out What's Needed To Qualify and Apply
– All lenders have different business loan qualification guidelines. Depending on your business' financial standing the amount of money you are looking to obtain, the documentation needed to be presented with an approval will vary. It is a good idea to at least have your last six months of business bank and credit card processing statements available, as well as additional financial documents like P&L and Balance Sheets and tax returns easily accessible (
if you have them; this could be dependent upon the age of your business
).
Finally, after doing all of the necessary research, the last step to take is actually applying. As mentioned, many businesses are presented with an approval, offer, and are funded in as little as three business days depending on the lender. Aside from the qualification requirements discussed above, you will more than likely be asked to present the following documentation when going through the application process:
Completed application provided by your chosen lender

Four months of recent business bank statements

Four months of recent credit card processing statements (if your business accepts credit cards)

Clear copies of identification for all business owners

Voided check for the business bank account that is to be funded
*additional documentation may be requested prior to funding*
Getting the working capital your business needs doesn't have to be difficult, and not being in the best financial standing isn't the end of the road! Consider and Unsecured Business Loan as a means of getting the quick injection of capital needed for continued growth and success! For more information on Unsecured Business Loans and how the funding specialist here at Excel Capital Management can help you, call 877-880-8086 or APPLY NOW!
Latest posts by Excel Capital (see all)