We Know Small Business - We have a lot to share.
Construction Business Loans: How Alternative Lenders Can Get You The Capital You Need!
Alternative Lending institutions understand that contractors can have a hard time obtaining construction business loans when they need it most. Typically, most people looking for a business loan or line of credit will apply at a bank.
However when you own a construction business and try to apply for bank financing the application process is tedious, lengthy, and actually receiving an approval can be quite difficult. Just take a look at our recent blog, "3 Reasons Why Business Loan Applications Get Declined By Traditional Lenders and Alternative Financing Solutions."
Rest assured, there are still many alternative lending options that can be used to acquire the working capital you need depending on what you need the construction business loan for. Let's look at the most commonly used funding programs used by contractors.
Equipment Financing: Equipment Financing is a loan product used to help business owners purchase any type of equipment needed to run the business. The loan amount is dependent upon the type of equipment needed, as the repayment term is usually as long as the expected life of the piece of equipment and if it is used or new.
Invoice Factoring: Invoice Factoring is used to finance businesses with short-term cash flow issues – especially when your business doesn't qualify for a traditional bank loan or any other alternative solution. Your lender will factor your business' customers' invoices to match your working capital needs.
Split Funding aka Merchant Cash Advance: Short-term financing transactions that are collected through a set percentage of your Visa and MasterCard sales that are accepted at your place of business. Probably the most common term used in the industry. These do not have a set repayment schedule and are based on the volume of your business credit card processing sales. These are usually only guaranteed by the future sales of your business.
Term Loans: A loan that is backed by a bank for an exact amount that has a specified repayment timetable and interest rate that are adjusted accordingly. Terms mature between 1 and 10 years.
ACH Loan: These loans may need personal guarantees, and have a fixed repayment schedule that is paid either daily, weekly or monthly. These products are catered to industries that do not accept credit cards and need a fixed payment.
Business Lines of Credit: A rotating loan that gives business owners access to a fixed amount of money, which they can use day-to-day according to their need for cash. Interest is only paid on the amount of the advance actually used.
The 4 C's Construction Business Loans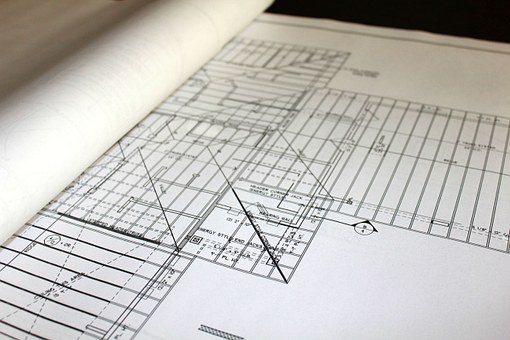 Although alternative lenders' guidelines are not as strict as traditional banks' and lending institutions', they still take your credit score into consideration when determining your eligibility. Your credit score plays a crucial role in obtaining funding, and alternative lenders will look for the four C's of credit: collateral, capacity, character, and credit. Let's take a closer look at what each of these mean.
Collateral – Typically in the form of property, collateral is any assets a borrower will offer to secure a construction business loan. If the borrower defaults on the loan, the assets they used as collateral can be seized. Many small business owners are wary of secured loans because of this reason. When it comes Fintech most products are only collateralized by your receivables and is limited to business-related collateral only, not personal.
Cash Flow- When it comes to a construction business loan many institutions will underwrite the cash flow of your business. This means they like to see a healthy average ledger balance in the business acount. If there are many returned or insufficient items in the account many funders will be reluctant to extend credit. 
Capacity – Capacity is a track record that shows your business' ability to make the revenue needed to pay back the construction business loans. This can be in the form of copies of contract invoices or a copy of the accounts receivable report
Character – This is determined by taking a look at the borrower's personal credit history. Some of the factors taken into account are your total amount of debt, delinquent accounts, available credit, and whether you make payments on time.
Not to worry, if you do not satisfy each of these C's, there are other factors that are taken into consideration and always other funding options available. This is the beauty of alternative lending to contractors.
The Benefits of Obtaining Funding Through an Alternative Lending Solution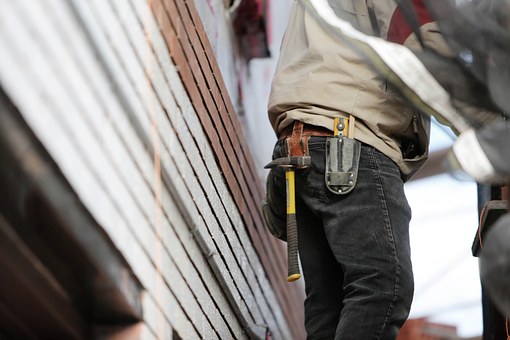 As a contractor, if you are able to obtain a construction business loan through a traditional lending channel, that is great, however, it can have its downside. Many times you may find yourself in more of a bind than what you started with due to high-interest rates and repayment terms. Consider an alternative lender and the benefits below:
No personal collateral required

Minimum paperwork required

Poor credit considered

Repayment terms are flexible

Fast processing

No personal guarantee

No application Fee

Builds your business credit

Funding can occur in as little as 2 business days
What to Use the Working Capital For
The beautiful thing about acquiring working capital for your contracting business, whether it is your first time or you've done it before, is that is can be used for almost anything as long as it pertains to the business. Many contractors opt to use their working capital for payroll, business licenses and permits, new hires and employee training, inventory and equipment purchases, marketing and advertising, equipment repairs, business location purchases, tax payments, unforeseen circumstances, and more. As you can see, the opportunities are endless!
The Application Process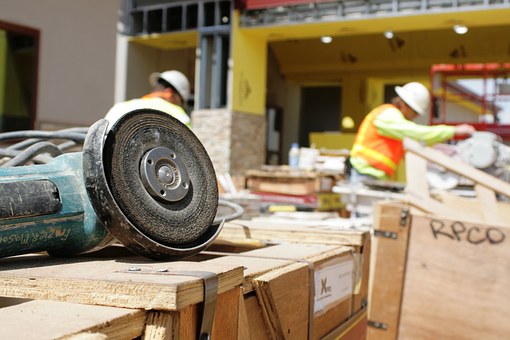 You may hear the phrase, "do the due diligence" a lot when researching construction business loans. In simpler terms, this means doing the necessary research before applying and accepting an offer with a lender. There are thousands of lenders and brokers out there – traditional and alternative. Don't take everything at face value. Learn as much as you can about each lender you are interested in, compare pricing, read reviews, ask questions, and follow your gut if something just doesn't seem right. You have the right to protect yourself and your business. The last thing you want to do is put your business in more of a financial bind or have setbacks. Research and knowledge is key. Do your due diligence.
Generally, construction business loans where financers that provide these alternative funding options only require a simple, one-page application, four months of recent business bank statements, and four months of business credit card processing statements to get started. Once these pieces of documentation (and maybe a few others) are received, you can be presented with an approval and funded in as little as 24 hours!
Get the funding your contracting business needs! Call one of our funding specialists at 877-880-8086 or APPLY NOW!
Latest posts by Excel Capital (see all)