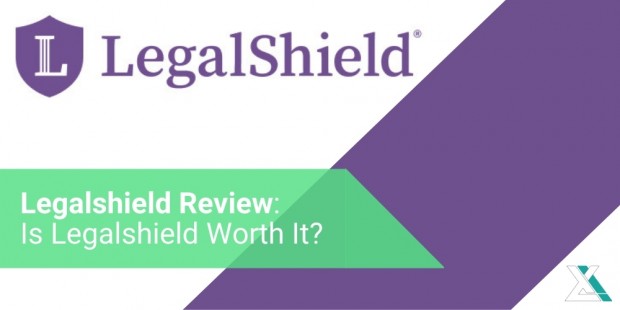 What is LegalShield?
Founded all the way back in 1972, LegalShield is a pioneer in affordable legal services.
Instead of paying exorbitant hourly rates for legal advice with the typical law firm, you can pay a low fixed monthly fee to get advice and legal representation from one of LegalShield's many participating law firms.
LegalShield is available in all 50 states and offers a variety of legal services through their monthly subscription including:
Legal consultations (for both general and more specialized legal issues)
Legal document reviews
Phone
Debt collection assistance
Trial defense services
And more
So, is LegalShield worth it? And why should you choose the service over working with a traditional attorney?
Let's dig into their plans and pricing so you know exactly what you get from LegalShield's service.
LegalShield review: Plans and pricing
LegalShield offers a variety of monthly plans, each mainly offering slightly more volume in terms of:
Consultations, and
Document reviews
Here they are, broken down by price as well as features:
LegalShield also offers a trial defense add-on for $9.95 per month which offers pre-trial support and advice in case you're called to trial.
Keep in mind that for each phone consultation, your attorney will allocate 1 hour of legal work to handle your request. After that, if the attorney needs more time to handle any work you need done, they may charge you at their standard hourly rate, though you do get a 25% discount through LegalShield.
LegalShield pros and cons
Now, let's dig into the pros and cons of LegalShield's service.
LegalShield offers an invaluable service for business owners and individuals who need affordable legal help.
However, like all services, it has its pros and cons which are important to know when deciding whether to pay for their service.
So, let's jump into the next section of our Legalshield review.
Here are the pros and cons of LegalShield: 
Pro: Affordable legal assistance
Mentioned earlier, LegalShield is unique in that it offers comparable legal services in several areas for a fraction of the price.
You won't get everything a good lawyer can get you, but if hiring a full-time lawyer for your business needs is outside your price range, this is an invaluable alternative.
Pro: Work with the same law firm for all your needs
When you start working with LegalShield, you're assigned a law firm. You may be assigned a different lawyer for different services you request, but once thing you won't have to deal with is being passed to multiple law firms.
You'll always deal with the same law firm for every service throughout your LegalShield membership, which is nice in particular because that law firm can get to know you and your situation (and you them).
Pro: Unique debt and defense services other attorney services don't offer
In the next section, we'll talk about some comparable legal services similar to LegalShield.
However, even when compared to these services, LegalShield offers several unique services that the others don't.
For one, LegalShield is the only affordable legal service that offers trial defense services. This is invaluable as it can save you literally thousands upon thousands of dollars in the case of a lawsuit.
Another service only LegalShield offers is debt collection. With LegalShield, you can request an attorney serve as a debt collector on your behalf, helping collect unpaid invoices and improving cash flow in the process.
Con: No free trial
One of the main cons of LegalShield is more an inconvenience than anything.
LegalShield doesn't offer a free trial, which means if you want to try out LegalShield's service, you'll need to pay at least for the $39 per month plan.
On that note, LegalShield also doesn't offer a money-back guarantee.
So, keep in mind that any money you spend trying it out (in the case that the service doesn't work out for you) you won't be able to get back.
Having said all that, LegalShield offers affordable pricing, especially at their lowest membership tier Small Biz 50. Plus, you can always cancel your membership so you're not charged for the following months.
Con: Plan limitations
One of the main cons of LegalShield's service is the limitations that come with it.
They're to be expected considering what price you're paying, but they should be mentioned:
You only get so much time with your assigned lawyer
There are also limits on the number of pages you can get reviewed per month
Some law firms don't participate in a specified feature/benefit, meaning you could be locked out of one of LegalShield's features based on the firm that is assigned to you.
Con: Hit-or-miss customer service
This is probably the most commonly listed complaint about LegalShield and should be considered if you're choosing between multiple similar services.
Many customers report emailing support and never getting a response. And, of that that do, others report support not being able to answer their question.
While this isn't the case across the board, it is worth strongly considering if you're choosing between going with an affordable LegalShield-esque service vs. working directly with an attorney.
LegalShield alternatives
While LegalShield is a great comprehensive service, there are other good alternatives out there that might be slightly better suited to what you need.
Here are two great alternatives to LegalShield:
Best for business owners who need tax assistance: LegalZoom
LegalZoom is probably the most well-known legal service online, with offerings comparable service to LegalShield with some differences.
Like LegalShield, LegalZoom offers:
Legal phone consultations
Document review
And help with legal forms
From here, LegalZoom splits with LegalShield.
LegalShield offers unique debt collection, trial defense, and home business benefits within its monthly membership that LegalZoom doesn't.
LegalZoom also limits its phone consultations (which LegalShield only does on consultations for special legal issues) and document reviews, both of which LegalShield offers more flexibility on.
However, LegalZoom goes all-in on the business side by offering business formation, living will, DBA, and other services though at an extra fee.
Another area they specialize in is tax advice, and this is the one feature that is unique to LegalZoom's monthly legal service.
As part of their comparable legal service membership, you get access to a tax professional who can answer your pressing tax accounting questions.
Best for more complex legal needs: UpCounsel
Similar to LegalZoom, UpCounsel is a similar service to LegalShield with one main benefit that makes it stand apart from LegalShield: legal assistance for special or more complex legal issues.
One of the only limitations on LegalShield's monthly plan is that it limits consultations and document review for specialty level issues.
Where UpCounsel is uniquely positioned is in dealing with these more complex legal issues.
Examples include:
Intellectual property
Import and export
And employee issues
However, keep in mind that UpCounsel, though not expensive as a traditional attorney, is significantly more expensive than LegalShield or another comparable service, often charging several hundred dollars per hour on phone consultations.
Is LegalShield a scam?
LegalShield has been around for nearly 50 years.
However, the nature of its service and its iffy customer service has led to some unwanted rumors about the service's integrity.
While we can't speak first-hand, countless customers report being fully satisfied with LegalShield's services as well as support, far more than there are complaints.
That said, digital business services akin to LegalShield (and LegalZoom) are notorious for having badly exported customer service, which definitely doesn't help their reputation and likely hasn't helped stem off such rumors.
Is LegalShield worth it?
Was this Legalshield review helpful in deciding which legal assistance tool to go with (and whether it would be worth it in the first place)?
Only you can decide whether LegalShield is worth it for you. 
However, ask yourself these questions to help you come to your own decision:
Do you have a regular need for legal services?
Can you afford a full-time lawyer?
Can you make use of LegalShield's debt collection or trial defense benefits?
One thing is for sure: if you run a business in a high-risk industry, you need to plan accordingly to make sure you have the right pieces in place to protect yourself.
LegalShield may be useful in helping you do exactly that.