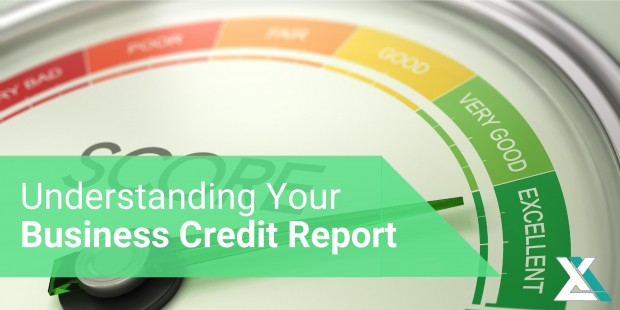 Why should you check your business credit report?
Unlike your personal credit report, business credit is a bit more of an unknown.
How does it work? When does it come into play? How do I read my business credit report (because, if you haven't seen yours yet, it's somewhat different from a personal credit report)?
Your business credit report works largely the same way your personal credit report does: it serves as a tool for obtaining financing, in this case for your business, and sometimes for obtaining supplies from vendors. 
For those reasons alone, your business credit report is critically important to your business. 
Without a good business credit score, it will be much more difficult to obtain funding for your business when it needs it and it could cripple your ability to obtain supplies at ideal prices depending on your industry and type of business. 
So, you should not only check your business credit report now for potential errors and so that you understand what might be affecting your score, but make it a habit of checking up on it annually. 
But you probably have a few more questions about how your business credit report works. So, below, we'll be covering:
First, let's talk about the 3 major business credit bureaus and how they score your business.
The 3 major business credit reports
When it comes to your business credit report, there are 3 primary agencies and their associated credit reports: 
Each of the above agencies provides a form of business credit report to gauge your business' creditworthiness. However, each does so a bit differently (with its own entirely unique scoring model), and that's really where business credit reports vary from personal credit.
Here's more information about each agency and how their scoring system works: 
Dun & Bradstreet
Dun Bradstreet, or D&B, offers a comprehensive report that offers your D&B rating and D&B PAYDEX Score in addition to several other metrics. 
PAYDEX is D&B's business credit scoring method, which uses a number system from 1 to 100, the higher the score the better. 
Preferably, you want a score of 80 or above, which means that your business generally makes payments on time and is in good standing. If your score is 49 or below, you're considered a high credit risk.
Experian
Experian has several reports including its Business Credit Advantage Report, which provides financial scores, payment history, and even tips for improving your score. 
No matter which report you get, they use what they call their Intelliscore system, which uses a similar 1-100 scoring model as D&B's but takes into account a wider range of factors than either D&B or Equifax:
However, these differences aside, a score of 76 or higher– almost identical to D&B's 80– is the number to shoot for as it signifies that you're at a low risk of defaulting on your loans. 
Experian also offers a financial stability risk score, which scores your business from 1 (best) to 5 (worst) based on the stability of the business as a whole:
Equifax
Equifax's Small Business Credit Report collects your company's payment history, credit utilization, score, and other information. 
Their scoring model is more similar to the personal credit scoring numbering system in that numbers range from 101-992, the higher the number the lower the risk and therefore better. 
Similar to Experian financial stability risk rating, Equifax also offers a Business Failure Score that measures how likely your business is to close within the next 12 months, with scores ranging from 1,000-1,880. Again, the higher the number the lower the calculated risk, so you want as high a number as possible for both scores. 
How to pull your business credit report
Unlike personal credit, there is no federal program in place that requires agencies to offer you one free credit report annually.
That means you'll need to pay for your business credit report no matter how you slice it, but the process is simple and straightforward and you can obtain it directly from each of the three reporting agencies. 
Alternatively, you can sign up for free updates to your business credit report in many places (such as D&B here). However, you'll probably still want to get that first business credit report copy so you know how you're looking. 
Reading your business credit report 
All three main business credit reporting agencies offer some form of business credit report which you can obtain at a price. 
No matter which agency you go with, they'll include mostly the same basic information, though there will be some differences.
Keep in mind that if your business is too recent, there may be no information listed. Similar to 9002 or 9003 credit with personal credit reports, you may simply not have enough credit history to have generated a score yet. 
Here's an overview of the primary information you should find on your business credit report no matter who you go with:
Company information
Your business credit report will typically list information such as your business name, address, phone number, type of business, and parent companies.
However, in addition to that information, you'll also find SIC/NAICS codes that specify your industry, key employees, and annual revenue/sale volume numbers.
Payment history
Your payment history will likely be separated into several sections such as commercial payment history (loan payments, leases, insurance) and supplier payments, though it may also be a summary:
Just as with your personal credit, your payment history plays a critical part in calculating your business credit score. Which, in turn, affects your ability to be approved with lenders. 
For that reason, this is one of, if not the, most important section to pay attention to. What does your payment history look like? Are there any smudges? Does everything show as on-time or do you have payments that show as past-due or, worse, in collections? Are you being consistent in paying down any balances? 
No matter what your situation, work on getting back to current and stay there with all your vendors, lenders, and other payments.
Public records
Another important part of your business credit report that mirrors a personal credit report is public records.
This includes items such as:
Judgments
Liens
Bankruptcies
Lawsuits
Each of these can negatively affect your business credit, so it's important to which of these items you can take care of, which it's having the item removed, paid off, or other. 
As with your payment history, public records and legal issues are used to determine your risk status for financing, so make sure to clean up or get rid of any of these that might show up as soon as possible. 
If you have any kind of lien of bankruptcy on your report, lenders may use that as an automatic rejection or, if nothing else, it may serve as a major check against your perceived creditworthiness. 
3 Tricks to improve your business credit
Now that you have all the information you need to get up to date on your business credit, it's time to turn your attention to what steps you can take to make improvements. 
Here are 3 tricks you can use to improve your business credit: 
1. Use vendors that report to the business credit bureaus
It's harder to find ways to improve your business credit than it is with personal credit. With personal credit, anything you finance is likely going to be reported to the major credit bureaus. 
However, with business credit, that's not necessarily the case. 
The answer? Search out vendors in your industry who are known to report to the business credit bureaus.
Most industries have at least one major vendor who reports. For example:
By ordering the supplies your business needs regularly from a company that reports to the business credit bureaus, you can start building your credit through purchasing the supplies your business needs to operate on a regular basis. 
2. Open a business credit card 
Personal credit cards improve your personal credit. Business credit cards do the same for your business credit. 
If you're running a business, it's best to take advantage of every benefit available to you. Business credit cards often have special perks that personal credit cards don't have. 
Plus, while many credit card companies that offer business credit cards also report to the personal credit bureaus, some don't. That means you can safely work on your business credit without risking your personal credit. 
To find out more about the best business credit cards and which report to the personal credit bureaus, read our guide on the best business credit cards. 
3. Have old UCC's removed or terminated
A UCC lien is typically filed on your business when you receive a business loan or other type of financing. Simply, a UCC lien is a claim on certain assets by a lender in the event that you can't fulfill your debt.
In particular, pay attention concerning any UCC liens on your business credit as these may be there in error. 
If the lien is for a debt you've paid off, your lender may not have requested the removal of the UCC filing from your report. In that case, it's a simple matter of requesting its removal. 
Stay on top of your business credit
Business credit is foreign to most new business owners, and because it functions a bit differently, it can be confusing.
However, the basic idea is the same: your business credit is an important factor that will determine your ability to obtain financing (in this case, for your business). 
As a result, you should do everything you can to not only find out what the condition of your business credit is but take steps to improve it and then continue to monitor it for changes moving forward. 
To succeed in business, you need every edge you can get. Staying on top of your business credit is an easy way to do just that. 
To learn more about improving your credit to get approved for business financing, read What are the 4 C's of Credit For Getting a Business Loan?