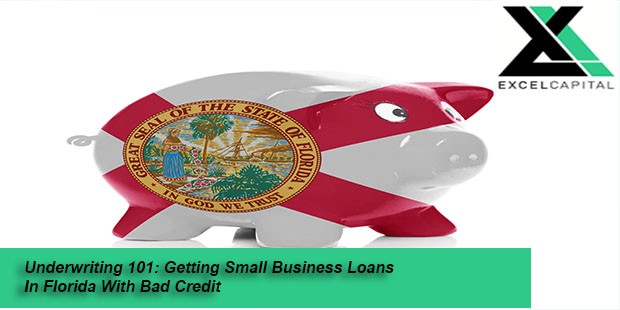 Small Business Loans Florida with Bad Credit – Solutions availble for your business!
Florida the sunshine state also known as a smallbusiness hub in the United States. According to SBA.GOV there are 2,180,566 small business in Florida alone. With a sizeable amount of employers with under 100 employees.  See diagram below for breakdwon of the Florida Employment by size of firm. With the average credit score of 669 In the entire state it seems like a big percentage of small business loans in Florida are not happening due to bad credit. Let's also not neglect the fact that most Major Banks require a profitable P&L statement along with some assets.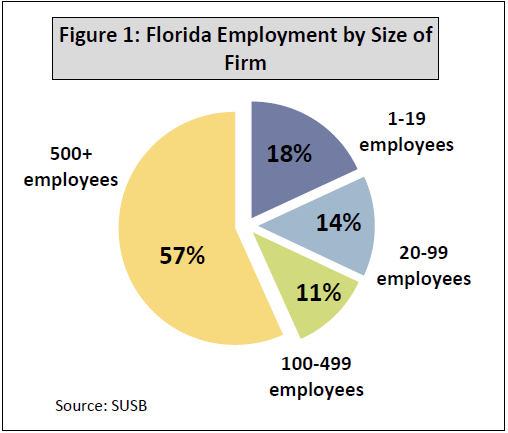 We understand that small business owners need working capital to thrive and expand the businesses and that the uses of working capital are almost infinite when running and operating a small business but  Non -the-less working capital is required at some point in time throughout a business's life. When applying for a small business loan and your credit is under 700 most large financial institutions will disqualify you for a traditional type of funding such as a term loan or standard line of credit. According to Smallbusiness.chron.com a credit score of 700 gives a decent shot of getting a loan and a score of 800 gives you really good odds. When the whole state of Florida is averaging below that 700 mark many business owners find themselves searching google small business loans Florida with bad credit.  According to the New York FED Cash flow is the most common challenge for small businesses in the US. See the listing below for the most common challenges for small and Medium-Sized businesses in the US According to the Small business credit survey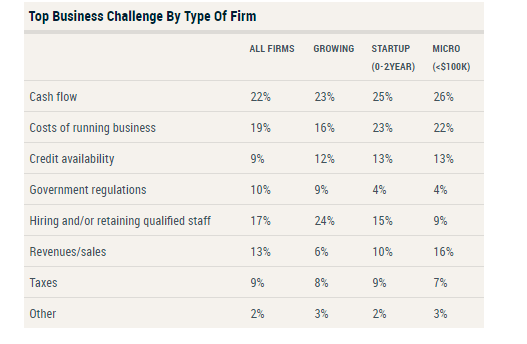 So many business owners in Florida wonder what options are available for merchants with what banks like to call sub-prime credit. We have put together a few of most convenient funding options available to you Floridians when cash flow gets tight and working capital is needed. Small Business Loans Florida with Bad Credit should not be a challenge for your business needs. Let's review the options available if you have less than perfect credit.
A small business line of credit
Excel now offers a true unsecured business line of credit program with very loose requirements
How does this line of credit program work?
Fixed monthly payments based on the outstanding credit amount

$5,000 + monthly gross revenue

7 minute

underwriting and approval based on Cash Flow, Personal and Business Credit

6 and 12 months revolving lines

Ability to add multiple streams of revenue into the underwriting like Paypal, Etsy, multiple bank accounts and aging receivables through quick books

Once approved the funds are available for automatic withdrawal

You only pay for what you use.

Simple interest of 1% -6% per month
What's needed to Qualify?
Unsecured Business Loans
How do Unsecured Business loan programs work?
Daily, Weekly or

Bi weekly

Repayment terms

24 hours underwriting time frames

24 –

72 hour

funding after all paperwork is received

3 month to

24 month

repayment terms

Usually structured as a purchase of future sales at a discount and not interest rated.
What's needed to Qualify?
No Credit requirements ( keep I mind this will affect the terms and the price)

3 Months plus in business

$10,000 or more in monthly gross revenue

Average ledger balance in the bank of at least 500 for the last 3 months (unless you accept credit cards)
Merchant Cash Advance or Split Funding
How do Split Funding or Merchant Cash Advance programs work?
You must accept credit cards at your business

Funding institution buys your future credit card sales at a discount

collect repayments via lockbox, split or variable ACH

3 month to 18

month

estimated repayment terms

Repaid with the ebbs and flow of your business (not committed to

repay

if you do not have any sale that day)
What's needed to Qualify?
No Credit requirements ( keep I mind this will affect the terms and the price)

3 Months plus in business

Must accept credit cards at your business
These are our top 3 options for merchant looking for small business loans in Florida with bad credit. Although these are not the only options we have available these are the most common solutions we offer at excel to help business owners who need capital for cash flow as soon as possible. Small Business Loans Florida with Bad Credit made Fast Simple and Secure
Please click here to quickly apply or call us at 877-880-8086 to learn more.
Latest posts by Excel Capital (see all)