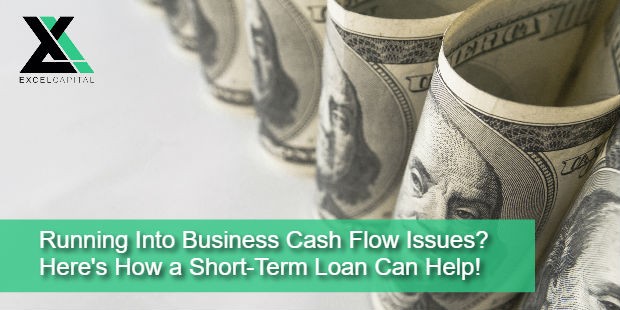 Operating and maintaining a successful business of any kind is a tough job. Despite the fact that you must develop and sell your products and services, you must also deal and keep up with your industry's trends, seasonality effects depending on what you sell, employee training, marketing, expansion, equipment upgrades and repairs, bills, and much, much more.  Running into cash flow issues at one point or another is inevitable, and you may find yourself needing some working capital to get you out of the rut. Whether you need to pump some money into your business' bank account for new hire training, inventory purchases, unforeseen emergencies, payroll, or virtually anything else for your business, usually additional working capital can help with that, and it may come in the form of a Short-Term Loan. Let's take a further look.
What is a Short-Term Loan and How Does it Work?
Short-Term Loans are utilized as a way to fill immediate, short-Term business needs or to fix cash flow issues. This type of loan doesn't require a lot of paperwork, funds quickly, and can be used for almost any business purpose. Short-Term Loans are a great solution for purchasing inventory, emergency repairs and maintenance, filling gaps between accounts payable and receivable, and more. This working capital funding solution packs many pros, however, having a shorter repayment term also means having higher costs involved than traditional secured financing in a shorter term – generally collected via daily or weekly ACH payments. Nonetheless, Short-Term Loans are still a very popular and appreciated working capital funding solution for small business owners in all industries.
What Does Your Business Need to Qualify?
The great thing about Short-Term Loans is that repayment terms are structured between anywhere from 3 to 24 months, and minimal documentation is needed to qualify! Here's what is usually required:
 Completed Application

 4 months of most recent bank statements

 4 months of most recent processing statements

 Minimum of 2 months in business

 Minimum of $7,500 in monthly revenue
Do You Need to Provide Special Financial Documentation?
To add to the benefits, approvals on Short-Term Loans can be generated in as little as 24 hours, with funding occurring in as little as 3 business days! Typically, if a loan request is in the amount of $75,000 or more, additional financial documentation such as your most recent business tax return, Profit & Loss sheet, and Balance sheet may be required (and sometimes a bit more: click here). Still very minimal paperwork compared to traditional loans obtained via big banks!
To learn more about Short-Term Loans, call one of our funding specialists here at Excel Capital Management at 877-880-8086 or APPLY NOW!
Latest posts by Excel Capital (see all)