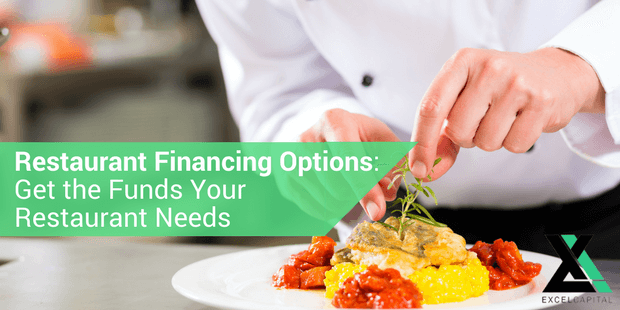 Restaurant Financing – Understand what is available to your restaurant funds
For people all around the world, food is a passion. And owning a restaurant– a dream.
But owning and operating a restaurant is as much about business as it is a passion for food.
It might look easy on the surface, but restaurant owners quickly discover that it's difficult to manage the business side of things while simultaneously trying to realize their culinary vision.
The reality is, a restaurant needs funds to grow. But generating restaurant funds, especially as a new restaurant, can be tough.
What's worse, restaurants have traditionally had trouble obtaining financing to help fix this common issue. It's so common that it remains one of the primary reasons new restaurants go out of business.
So it's common for one to wonder how to get funding for a restaurant?
Many banks consider restaurants a high-risk loan and will refuse to extend credit even if the business looks good on paper.
Fortunately, whether you're a new or established restaurant, new alternative financing options make it easier than ever to obtain the funds your restaurant needs.
What can restaurants use funding for?
So, what exactly can you use a business loan for? Both new and established restaurants can use financing for several useful purposes.
Uses for restaurant financing include: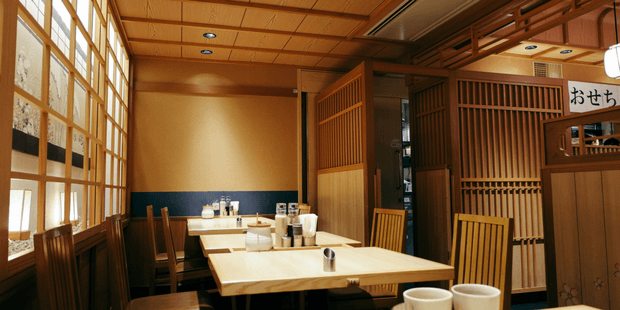 Renovation
Financing can give a new restaurant the funds it needs to create a truly incredible dining environment. In contrast, financing can provide the funds an established location needs to renovate if you're finding it difficult to compete with new restaurants in your area. Restaurant renovation helps your business stand out amongst the competition and keep customers coming in through the door.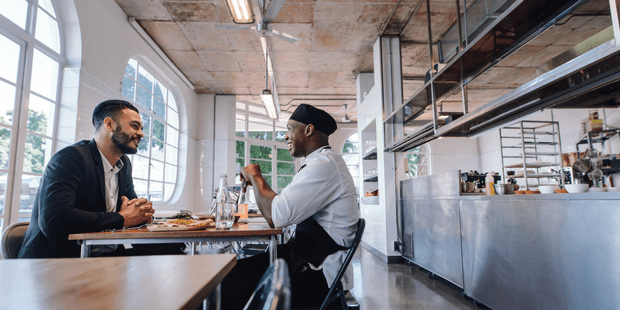 New employees
High-quality customer service is vital to the success of a restaurant.
Often, diners judge a restaurant almost entirely based on how they were treated while waiting for a table to interactions with the staff before and during their meal.
In the age of convenient, online food delivery and online reviews (such as Yelp!), having a reliable staff that absolutely wows your customers is essential.
The problem is, restaurant employees tend to have a higher turnover rate due to finding new work opportunities. This makes creating a system for quickly and efficiently training new staff a high priority.
Additional capital could help you with the cost of onboarding as well as to offer raises or promotions to increase retention and motivate existing employees.
For a growing restaurant hiring to scale your business is something that is often needed. If you have too much business you need to make sure you still have the customer service to support your vision.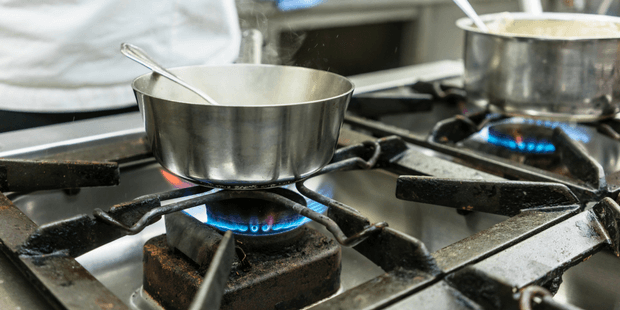 Inventory
Restaurant owners know that it's important to have a well-stocked inventory.
It's your responsibility as a restaurant owner to maintain a reliable inventory of the ingredients needed for the items on your menu.
This becomes especially important as your restaurant becomes more successful and known for certain dishes that customers come expecting to be able to order. Unreliability is a quick and easy way to turn away potential long-term regulars.
You don't want to be placed into a situation where you have to cut back on your supply order because of not having enough funds and consequently running out of a popular item.
A business loan for your restaurant can provide you with the money to purchase additional inventory to make sure this is never an issue.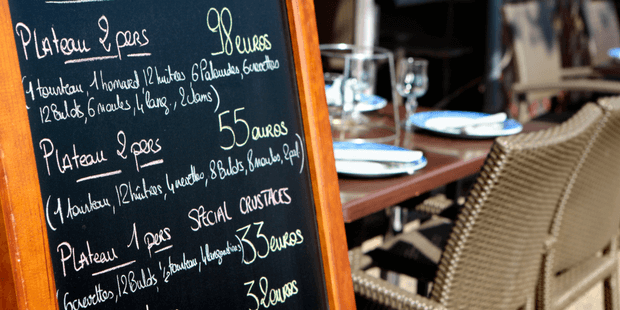 Menu change
While it's great to be known for a specific dish and to stick with the tried and true classics, a new and improved menu can bring life to a hurting restaurant like few things can.
Many times restaurateurs will forgo menu expansion due to not having the financial resources for a new chef or the funds to purchase the necessary inventory additions.
Restaurant financing can allow you to revamp your menu and create a new surge of business.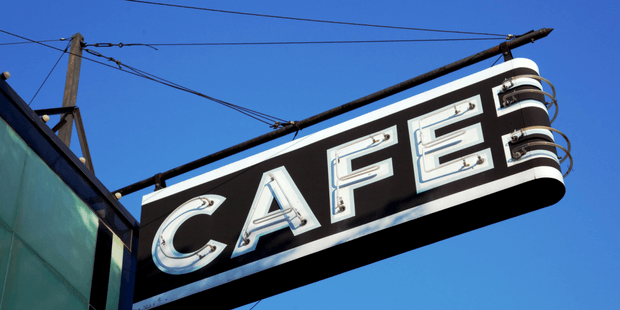 Marketing
Investing in marketing can be difficult, especially if you're a new restaurant. Where do you invest? Local banner ads?
Do you hire someone for social media or to optimize your local ranking on Google? Until you try these different marketing methods, you won't know what works best for you.
But the real problem is, you have to invest the funds before you can find that out. With cash often in low supply, you're running a risk if your investment doesn't pay off.
Financing for your marketing efforts can be a huge boost to your business because it allows you to overcome that problem.
Restaurant financing options
Now that you know the power of financing for your restaurant (or restaurants), let's talk about your option.
Now is a better time than ever to seek a business loan for your restaurant. Several viable alternative financing options are available that greatly increases the likelihood of your ability to get the funds your business needs.
Options for restaurant financing include:
Unsecured business loans
An unsecured business loan is a great financing option because it doesn't require business owners to put up collateral. As a result, you don't have to fear losing precious assets (or the entire restaurant) in case you can't repay the loan.
However, it's important to keep in mind that large financial institutions such as banks that offer unsecured business loans place strict guidelines on the programs because they take on most of the risk (and require far more paperwork than alternative financing loans).
Short-term business loans
Short-term business loans are particularly useful for fixing cash flow issues and any other reason you might need to get funds quickly. They're great for restaurants because they offer more flexibility as far as repayment options.
And this type of loan often doesn't require much paperwork, making it a quick and easier option than most financing options.
Also, short-term business loans can be used for virtually any purpose from investing in equipment to paying payroll, so it's one of the most flexible financing options available.
Most lenders that provide this type of loan don't require a lot of paperwork and they can be used for virtually any business purpose.
Common uses for short-term business loans are:
Inventory

purchases

New hires 

Employee training

Equipment repairs

Cash flow
It's important to keep in mind that this flexibility comes with having a shorter repayment schedule with higher costs.
However, while traditional term loans allow you to build business credit and have fixed monthly payments, they come with less flexible terms and rates and penalties may be charged if the loan is paid off early.
Short-term loans are generally paid via weekly ACH payments.
Merchant Cash Advance or Split Funding
A Merchant Cash Advance is a purchase of your future credit card sales at a discount. Essentially the way this works is a split is put in place with your merchant processing provider. 
This split allows us to divert a specified percentage of your sales to repay the funding. This split or specified percentage is in place until your balance is paid in full. 
Many restaurant owners like this type of funding due to the volatility in sales with most restaurant businesses. 
This allows you to pay at the pace of your business without having to worry about payments coming out of your bank account if you do not have the capital since we only get paid when you get paid. 
Business lines of credit
A business line of credit gives you as restaurateur access to a fixed amount of money which you can use according to your need for cash.
Also, interest is only paid on the amount of the advance actually used.
This type of loan is great for restaurants because it can help cover cash flow deficits in the early stages without running the risk of borrowing more than you need.
Equipment financing
Equipment financing is exactly what it sounds like: it's a loan option used specifically for the purchase of any sort of equipment needed to run your business.
This restaurant financing option is simple and straightforward, but great for restaurants needing funds to invest in brand new equipment who can't get approved for a traditional loan.
For this option:
The equipment is used as collateral

The loan repayment term is typically based on the estimated length of time that the equipment will be used

A down payment is typically required
Term loan
Last but not least, a Term Loan is different from the other restaurant financing options here because it requires financial statements to be analyzed. 
Term loans generally require at least 2 years in business and one filed tax return.
However, that can make it a great loan option for those looking to open their own restaurant and need funds to invest in any working capital need or investment but who can't get approved for a traditional loan.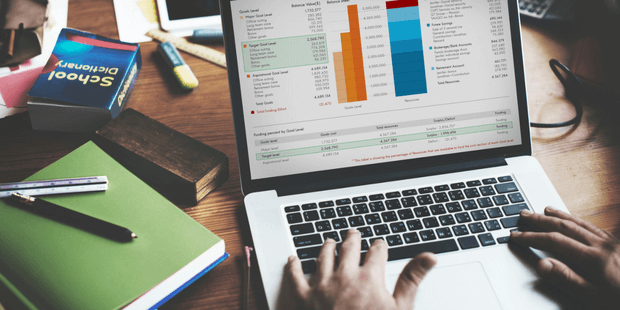 Things to consider before applying for restaurant financing
Now that you know all of your options for restaurant financing, it's important to consider a few things before applying for a loan.
Here are a few important tips to help you before applying for a business loan for your restaurant:
1. Figure out when you'll need the funds
If your need for funds is at all immediate, then it's important you don't put off applying. The longer you wait, the more difficult the situation will become. After all, you have nothing to lose by simply applying.
On the other hand, if your need for funds isn't immediate, it's important that you don't put off researching your options until the last minute.
2. List out your funding needs
Now that you have a better idea of when you'll need the funds, it's important to list out exactly what you need to pay for, so list out the specific tasks, items, etc. you'd like financing to pay for.
This is useful because it will further help you decide what kind of financing option is best for you.
Many business owners fail to fully understand what the desired outcome of the restaurant financing will be. Putting together a full list of items needed and a time-line of utilization will help to understand your funding goals.
3. Consider the best option
Now that you've figured out when you'll need financing and listed out your specific needs, look into the various loan options and get an idea of what kind of financing best fits your situation.
Do you have a cash flow problem during the Summer?

Do you need new grills?

Or do you have plans to renovate?
Whatever your needs, there's a financing option that is perfect for your restaurant funds. And if you take the time to consider your best option beforehand, it will save you loads of time and headache for when your business really needs it.
Get the funds your restaurant needs
In the past, acquiring financing for a restaurant was difficult.
Now, there are several great alternative options available to restaurateurs, from short-term business loans to equipment financing, and whether you have a short-term cash issue or are looking to renovate your location.
Take the time to make a smart decision and consider when you'll need the financing, why you'll need it, and which option is best for you.
If you're in need of financing for your restaurant, click here to submit an application and see what you qualify for.
Latest posts by Excel Capital (see all)