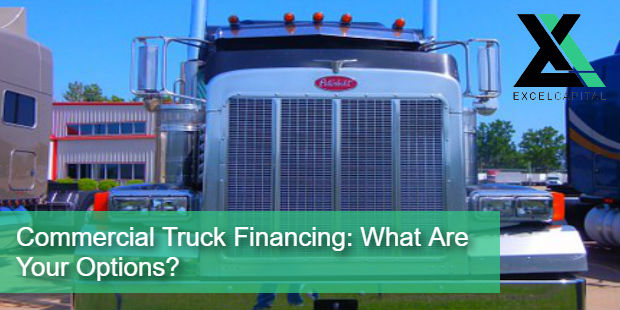 Owning and operating a trucking business is a hefty feat. Whether your trucking business operates in logistics, long-haul, freight, commercial, or short-haul, staying competitive in your market is key. No matter what, cash flow issues are sure to arise. That is the nature of the industry, but Excel Capital Management is here to help with all of your financing needs when you need a loan for trucking business
We understand logistic and transportations companies and we strive to help find the perfect small business loans for trucking companies. 
The Unique Cash Flow Requirement for Trucking
The trucking industry is considered high risk by many lenders due to driver shortages, fuel cost increases, demand, globalization, pricers powers, and the fact that payments come in at 30, 60, and 90 days after job completion. Obtaining a business loan from a traditional bank can be nearly impossible, however, Excel Capital Management is here to offer you a wide array of funding solutions!
What options Does excel have for a loan for trucking business
Excel Capital Management offers small businesses which have been operating for a minimum of three months, a chance to grow their business by flexibly and strategically granting them working capital and merchant financing loans. They are no restrictions on what you can or cannot do once the loan is credited to your account and you can use it as you please.  Here are some of the benefits of acquiring a working capital loan from Excel Capital Management:
Little or No Collateral Required
Minimum Paperwork Required
Does not matter if you have a bad credit score
Repayment Terms are Flexible
Fast Processing
No Personal Guarantee
No Application Fee, No Upfront Fee
Building Business Credit
Many Trucking companies are looking for Truck Overhaul Financing or working capital funding to help get through the various business stages associated with the trucking industry.
Excel Capital Management understands the hard work that you put in when running a small business and the need for proper business funding on both rainy and sunny days, and that is exactly why they have designed flexible and convenient loan options to what options Excel Specializes in. Visit our Products page here: https://www.excelcapmanagement.com/services-and-solutions/