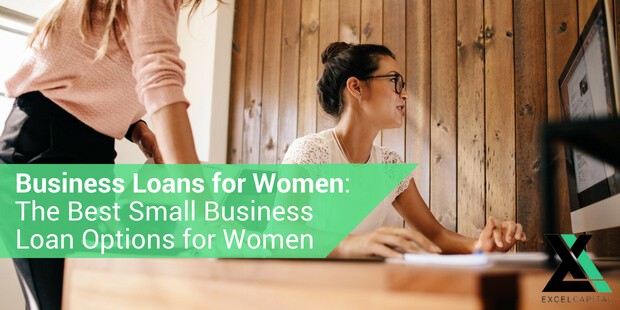 With a rapidly growing female entrepreneurial culture in the U.S. and abroad, the number of women-owned businesses has exploded over the past several decades and is expected to continue to grow over the next decade. With this growth has come an increased demand for business loans for women. 
According to the 2017 State of Women-Owned Businesses report, commissioned by American Express OPEN, female entrepreneurship is growing exponentially compared to its counterpart:
Women-owned firms now account for more than $1.7 trillion dollars in gross revenue, according to the U.S. Census Bureau.
However, despite this incredible progress, according to the Small Business Association, women still own just 31% of companies registered in the U.S., so there remains much progress that needs to be made.
But this can only happen if you have access to the tools and resources you need as a woman to realize success in your business. And one of the most important of those is funding in the form of business loans, either to get your business off the ground or to help expand during times of growth.
However, it's not good enough to just offer business loans to female entrepreneurs with perfect credit. Just as with any business, a more challenging economy has led to more female business owners having to deal with situations where they have less than perfect credit.
Fortunately, various programs under the umbrella of alternative lending now offer female entrepreneurs several different options depending on your business' needs and goals. Programs like Split funding and Bad credit business loans are now available powered by Fintech or Financial Technology.
Business loans for women: 5 Great options for female entrepreneurs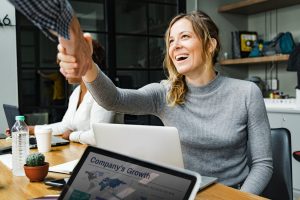 A 2014 study by Lakshmi Balachandra and associates at Northeastern University and Babson College found that, in companies of similar characteristics, women received smaller loan amounts than men.
"There is such a dominant conception in the world of finance that the successful entrepreneur is a young white guy," says Balachandra.
In addition to the financial crisis of 2008 and its aftermath making business loans for woman and man alike harder to acquire, the need is greater than ever for more specialized and comprehensive options for female entrepreneurs.
This is why, at Excel Capital, it's so important to us to assist female entrepreneurs to acquire the funds their business' need to succeed.
That's why we've created the most comprehensive list of funding programs and options available to female entrepreneurs online.
There are several programs available now that make it easier than ever to obtain financing, whether you need funds to prepare for your first growth phase or you're entering a massive expansive.
Option #1: Alternative lending solutions
Alternative lending is arguably the strongest and most dependable option available as it doesn't depend on any particular timetable (you can get approval in as little as 48 hours).
In addition, alternative lenders have no made business loans for women with bad credit a reality. No longer are major banks the sole gatekeeper barring you from entree without impeccable credit.
We have several funding instruments available to you that take into consideration your entire business' health, from credit to revenue, profit, cash savings, and other factors so that we can take a fairer and more accurate snapshot of your business with which to approve you.
Alternative lenders typically provide term loans up to $500,000, though the funding amount can grow to millions when partner organizations are involved. Also, in most cases, no collateral or personal guarantee is required.
So, what are your "non-bank" loan options? Here are four alternative business loans for women:
Unsecured business loans
An unsecured business loan is based on your gross sales and cash flow. It doesn't require collateral or a personal guarantee and loan amounts reach upwards of $5,000.000.00.
Learn more about unsecured business loans.
Business Line of Credit
A business line of credit is a revolving credit amount which you can tap into whenever your business needs it. It can be used for virtually anything and, provided you pay off your balance, you can continue to use the line of credit.
Learn more about business lines of credit.
Split Funding
Split funding, or also know as a merchant cash advance, is ideal for businesses who accept primarily credit card transactions and have fluctuating sales periods.
Split funding takes a small percentage of recurring credit card sales until the loan is repaid. So, while if sales are up that amount goes up, but if sales are down that amount is lower, making it easier to manage repayment.
Learn more about split funding.
Term Loans
Term loans are quick chunks of cash obtained for the purpose of fulfilling a short-term or medium-term business need, such as replacing broken equipment or manufacturing additional product before a busy season.
Option #2: Small business grants for women
A second great option is obtaining one of several different business grants for women.
Business grants are great because they don't require you to pay them back (in other words, free money), however, it's much harder to obtain a business grant than it is to obtain a business loan.
Despite the trade-off, they're a valuable option which can and should be considered.
Here are several business grants for women:
American Association of University Women Career Development Grant

InnovateHER Women Business Challenge

Eileen Fisher Women-Owned Business Grant Program

Walmart Global Women's Economic Empowerment Initiative

Zions Bank Smart Women grants

The Amber Grant

Huggies Mominspired

The Halstead Grant

Open Meadows Foundation

Grants and Scholarships for Women

Womensnet.net grant
Option #3: Microloans
Microloans are smaller loans compared to typical business loans or grants which are typically designed for specific industries and types of businesses.
If you're looking for a little capital to jump-start your business or expand, a microloan might be perfect for you.
Here are several places to obtain microloans designed for female entrepreneurs:
New York Revolving Loan Program

Union Bank

Elizabeth Street Capital

Grameen America

Wisconsin Women's Business Initiative

Michigan Women's Foundation
Option #4: Venture capital and angel investors
Last but not least are venture capital and angel investors.
The options mentioned so far have been, for the most part, debt financing. However, both venture capital and angel investors are considered equity financing. The difference is in what you owe in exchange for the funds.
In debt financing, you owe money. Once the loan is repaid, you owe nothing. However, with equity financing, you "pay back" the loan by giving said venture capital firm or angel investors a certain amount of equity in your company or a portion of ownership.
It's no surprise why many small business owners prefer a one-and-done debt-financed loan. The idea of offering a slice of your business is a little scary. However, ultimately, it's up to you to decide which tradeoff you prefer.
Here are some venture capital firms and angel investor groups that work specifically with female entrepreneurs:
Astia

Golden Seeds

Women's Capital Connection

Women's Venture Fund

37 Angels

Belle Capital

Springboard Enterprises

Phenomenelle Angels
Option #5: Crowdfunding
The newest and perhaps the least-known option on this list, crowdfunding has quickly become a viable option for entrepreneurs looking to jumpstart virtually any business venture
According to a meta-analysis performed by PwC and The Crowdfunding Centre of over 450,000 crowdfunding campaigns, women business owners who use seed crowdfunding platforms such as Kickstarter and IndieGoGo are not only reaching target goals, they're doing so at a rate that is greater than male-led campaigns.
However, it's important to note that a crowdfunding campaign can easily take more work than any other option on this list, so there are clear advantages and disadvantages.
Additional resources for women business owners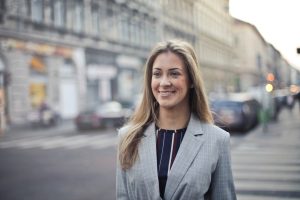 In addition to crowdfunding, venture capital, angel investors, microloans, grants, and business loans for women, there are additional resources designed for female entrepreneurs looking to launch their startup or maximize the growth of their existing business.
National Women Business Owners Corporation
By becoming certified as a women-owned business, the NWBOC offers female entrepreneurs access to government contracts, which can be a great opportunity depending on your industry and business model.
Womensphere Venture Incubator
Womensphere Venture is a startup incubator specifically created to help women business owners in the fields of science, mathematics, technology, and engineering. The incubator includes live events and online class.
SBA Women-Owned Business Program
The Small Business Administration's Women-Owned Business Program offers several resources to women-owned businesses including grants, special funding programs, and government contracts across 83 different industries.
Take your business further
The world might still be catching up, but we know the power of women in business That's why we want to help.
Until recently, obtaining funding for a small business was extremely difficult. If you didn't have perfect credit, you were out of luck.
But we've created a more sensible, streamlined system for getting you the funds your business requires for growth.
We take a full forecast of your business' health into consideration including revenue, profit, debt-service coverage ratio, credit, cash, and other factors, all so we can obtain a clearer, more accurate view of the state of your business.
To find out how much you qualify for, simply complete our short, one-page application by clicking here and make sure to include your last 4 months of business bank statements.
Get an approval decision within 24 hours and, pending approval, funds in as little as 24 hours as well.
Imagine what financing could do for your business, from paying for new hires to free you up to focus on what you're great at to getting brand new equipment that takes your product to a new level.
Business is tough enough already– don't let a lack of funding hold you back from realizing your business' goals.
Click here to complete our short one-page application and see how much you can get approved for today.
Latest posts by Excel Capital (see all)