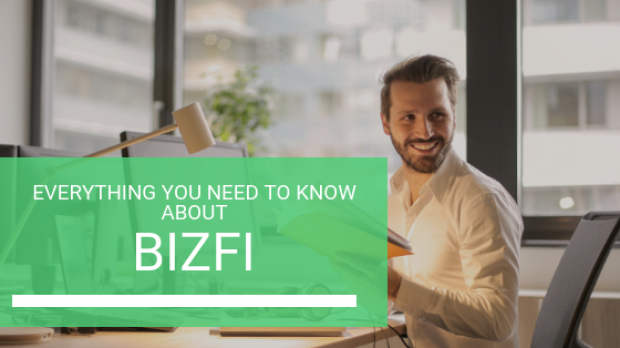 The year was 2005, and a brand-new company – Merchant Cash and Capital (MCC) Later Known as Bizfi – was shaking up both the financial and technology industries in the United States with a revolutionary new approach to conducting business (especially online).
The mission for Merchant Cash and Capital was simple and straightforward in these early days. They were going to act as a purchaser of futures for credit card sales, a brand-new concept in 2005 and a move that really started to lay down the foundation for the future Financial Technology world that we live in today.
Growing rapidly in the first five years of its existence, the entrepreneurs behind MCC decided to establish a secondary operation – Next Level Funding – that acted as a broker for small business owners and entrepreneurs that were having a tough time getting financing in the middle of the Great Recession. Next Level Funding was going to help drive business to Bizfi and accelerate the growth of Unsecured Business Loans they were looking underwriting through direct calling or telemarketing and other online sales channels.
It's important to remember that at this stage in the game online businesses were really starting to take off, opening up a world of opportunity for entrepreneurial endeavors that simply hadn't existed before. Shopping online had finally "gone mainstream", people were familiar with – and maybe more importantly comfortable with – sending their personal, private, and payment information to strangers over the internet.
On the flip side of things, traditional lenders and traditional business builders were anything but familiar with or comfortable with these online enterprises. They remembered the Dot Com Bubble of the 1990s – and the way it blew up in everyone's face – and looked more than a little bit skeptically at what people were calling the true power of the internet and how it might revolutionize business forever.
Combine that with the fact that the Great Recession was in full swing (really peaking in 2008, three years after Merchant Cash and Capital set up shop) – with traditional businesses folding up left and right and creditors finding more people defaulting on their loans than ever before – and it's easy to see why a company like Merchant Cash and Capital was able to swing in on a chandelier and start gobbling up market share left and right.
Creating the BizFi Entity
It took 10 years of rapid expansion to decide that it was time to bring both Merchant Cash and Capital and Next Level Funding under the same roof, operating them as a new single entity rather than just operating both businesses separate from one another.
Leadership of this company was restructured and reorganized, offices were consolidated, and the workforce was brought under a single roof – and at the same time there was rapid expansion. 2015 saw both of these companies lose their original identities and instead emerge under the roof of the BizFi moniker and success for this new company came very, very easy.
By the time 2016 rolled around even the most old-school and traditional of lenders recognized just how powerful, how important, and how influential the Financial Technology industry was going to be. BizFi had a huge head start on the rest of the pack, however, and according to the inside reports – as well as widespread industry recognition – BizFi was one of the two or three largest originators of merchant cash advance packages on the planet.
And then (just like that) the company disappeared almost completely. Journalists that had been following the meteor rise were stunned, industry experts couldn't figure out what happened, and even those that had been working right along for BizFi were shocked to learn that they were going to be shuttering their doors forever just when things look like they were poised to take off like a rocket ship once again.
What Killed BizFi?
A postmortem is still being conducted on the company formerly known as BizFi, if only because it didn't really cease operations until late 2017 (just a short year ago).
Between the beginning of 2016 and the beginning of 2017 BizFi realized that they had grown way too big, way too quickly. They had overextended themselves across the more than 45 partnerships they made with different lending organizations and really gone out over their skis.
Because they promised entrepreneurs that only had to have six months of business experience under their belt and monthly revenues of at least $15,000 the moon and the stars when it came to financial packages they were finding a lot of new be entrepreneurs taking advantage of their services – entrepreneurs that quickly ran their businesses right into the ground (the way that almost 75% of ALL new businesses will).
It certainly didn't help that BizFi was such a popular financing option with some of the riskier industries in the entrepreneurial world. Brick-and-mortar retail shops, restaurants and bars, health and fitness centers, and business service operations made up the bulk of the BizFi clientele. Each and every one of those industries are considered high risk, high turnover, and have a high likelihood of failure in the first five years (according to the SBA).
BizFi found that they were sending a lot more money out the door than they were bringing in, even though the bulk of their loans were short-term with skyhigh interest rates. Compared to traditional lenders with 10% APR packages, BizFi routinely offered loans that carried an APR of 150% or more – interest rates that most entrepreneurs found next to impossible to meet with any real consistency or regularity.
The company began searching for outside investment, especially as the business markets started to cool all over the world. Institutional interest in the Financial Technology industry continued to remain strong, but many of these larger operations had little to no interest investing in a company as overextended as BizFi had become.
In July 2017 the BizFi party was officially declared all but over.
All remaining employees were given a 90 day warning that the company was going to cease operations and terminate their employment at the end of that window of time, a wave of layoffs that said bon voyage to more than 200 people – many of which had been original employees at both Merchant Cash and Capital or Next Level Funding.
The assets held by BizFi have been divvied up and sold off, with many of them purchased that deeply discounted prices by World Business Lenders (one of the major competitors for BizFi in the Financial Technology space). The domain name remains active but protected by a user account and password portal in the odds of this company being resurrected after more than 12 months of inactivity are slim to none.