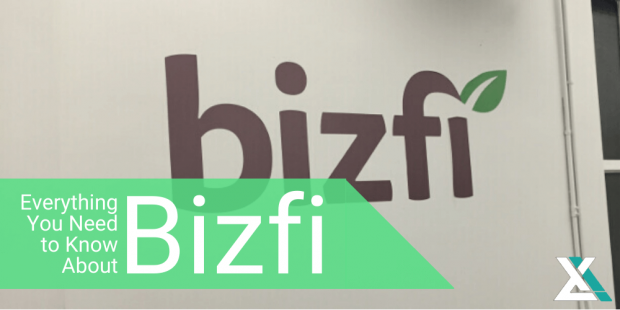 Bizfi: The Rise (and Fall) of a Fintech Trailblazer
The year was 2005.
A brand-new company– Merchant Cash and Capital (MCC), later known as Bizfi– was shaking up both the financial and technology industries in the United States with a revolutionary new approach to conducting business (especially online).
The mission for Merchant Cash and Capital was simple and straightforward in these early days. MCC would act as a purchaser of future credit card sales, a brand-new concept in 2005 and a move that laid down the foundation for the future financial technology movement of today.
Growing rapidly in the first five years of its existence, Merchant Cash and Capital founder Stephen Sheinbaum decided to establish a secondary operation– Next Level Funding– that acted as a broker for small business owners and entrepreneurs that were having a tough time getting financing in the middle of the Great Recession.
Next Level Funding was going to help drive business to Bizfi, still then Merchant Cash and Capital, and accelerate the growth of their unsecured business loans through direct calling or telemarketing and other online sales channels.
The fintech movement takes off
At this stage in the early history of the fintech movement, online businesses were beginning to take off, opening up a world of opportunity for entrepreneurial endeavors that simply hadn't existed before.
Shopping online had finally "gone mainstream" and people were familiar with– and maybe more importantly comfortable with– sending their personal, private, and payment information to strangers over the internet.
On the flip side of things, traditional lenders and business owners were anything but familiar with these online enterprises.
They remembered the Dot Com Bubble of the 1990s– and the way it blew up in many business owner's faces– and looked more than a little bit skeptically at what people were calling the true power of the Internet and how it might revolutionize business forever.
Combine that with the fact that the Great Recession was in full swing (peaking in 2008, three years after Merchant Cash and Capital was founded) and traditional businesses were folding left and right and creditors were finding more people defaulting on their loans than ever before, and it's easy to see why a company like Merchant Cash and Capital was able to swing in on a chandelier and start gobbling up market share.
Bizfi is formed
It took 10 years of rapid expansion to decide that it was time to bring both Merchant Cash and Capital and Next Level Funding under the same roof, operating them as a new single entity.
Under the leadership of founder Stephen Sheinbaum, the organization was restructured and reorganized, offices were consolidated, and the workforce was brought under a single roof. And, at the same time, there was rapid expansion.
Ten years from MCC's founding, 2015 saw Merchant Cash and Capital and Next Level Funding merge under the same roof of the Bizfi moniker.
And, as it would have it, success for the company formally known as Merchant Cash and Capital came very, very easy.
By the time 2016 rolled around even the most old-school and traditional of lenders recognized just how powerful, important, and influential the fintech industry was going to be.
Bizfi had a huge head start on the rest of the pack, as according to industry reports they were one of the largest originators of merchant cash advance packages in existence at the time.
And then, just like that… the company disappeared almost completely.
What drove Bizfi out of business?
Within less than a year of the time that it seemed inevitable they would take their place as a top player in a quickly growing industry, Bizfi was out of business.
Journalists that had been following the meteoric rise were stunned. Industry experts couldn't figure out what had happened and even those that had been working with Bizfi were shocked to learn that they were going to be shuttering their doors forever just when things looked like they were poised to take off like a rocket.
A postmortem is still being conducted on the company formerly known as Bizfi, partly due to the fact that it didn't cease operations until late 2017, and much of what happened during the period between 2016 and 2017 that could have changed the company's fate so drastically remains unclear.
One thing, however, is certain: Between 2016 and early 2017, Bizfi had grown too large far too quickly and that led to several factors that would eventually spiral out of control.
Several factors likely contributed to driving Bizfi out of business, but there were primary red flags among those factors.
Here are some of the primary factors that led to Bizfi going out of business:
They hired too many too quickly that did not have enough underwriting experience
Prioritizing closing deals, Bizfi hired quickly but not effectively, choosing to hire many who didn't have enough underwriting experience. This led to a cascade of negative effects.
First, underwriting managers were incentivized to fund as many deals as possible.
That might sound obvious, but they were encouraged to close deals to cover up their default percentage even if the deal didn't make sense business-wise.
As a result, they funded too many large deals with too high a risk.
They funded deals for brokerages, also known as ISO shops, that shouldn't have been funded, especially considering the size of the deal.
They lent heavily to young businesses
Bizfi was known at the time for offering entrepreneurs that only had six months of business experience under their belt and monthly revenues of at least $15,000 highly favorable financial packages that likely didn't befit their financial or business standing.
They found many new entrepreneurs who wanted to take advantage of their services, but those same deals quickly ran their businesses into the ground.
After all, nearly 75% of all new businesses will eventually fail. Lending to such young businesses large cash sums was unheard of due to the risk, and unfortunately, Bizfi became a reason why that's the case.
They lent heavily in high-risk industries
Similarly, Bizfi also became a popular financing option with some of the riskier industries in the entrepreneurial world:
Brick-and-mortar retail shops
Restaurants and bars
Health and fitness centers
And business service operations
These together made up the bulk of the Bizfi clientele, though each of those industries is considered high risk, high turnover, and has a high likelihood of failure in the first five years (SBA).
Eventually, Bizfi was sending more money out the door than they were bringing in, even though the bulk of their loans were short-term with sky-high interest rates.
Compared to traditional lenders with 10% APR packages, Bizfi routinely offered loans that carried an APR of 150% or more– interest rates that most entrepreneurs found next to impossible to meet with any real consistency or regularity.
Eventually, Bizfi began searching for outside investment, especially as the business markets started to cool across the globe. Institutional interest in the fintech industry continued to remain strong, but many of these larger operations had little to no interest investing in a company as overextended as Bizfi had become.
And by July of 2017, the Bizfi party was officially declared over.
Bizfi closes its doors
In July of 2017, according to sources close to the company, all remaining employees were given a 90-day notice that the company was to cease operations and terminate their employment.
It was the culmination of a series of layoffs, this the largest at more than 200 layoffs– many of which had been original employees at Merchant Cash and Capital or Next Level Funding.
In a CNBC interview in 2015, Bizfi founder Stephen Sheinbaum said that they had hopes of securing an equity investment that would allow them to go public by the following year in 2017. However, that investment never became a reality. 
July 2017: Bizfi sells its marketplace and other assets to World Business Lenders
Following the wave of layoffs, the assets held by Bizfi were divvied up and sold off, with many of them purchased at deeply discounted prices by World Business Lenders or WBL (formerly one of the top competitors for Bizfi in the fintech space).
According to Bizfi founder Stephen Sheinbaum, who joined WBL as a managing director in July of 2017, WBL purchased the Bizfi brand, marketplace and other pieces of the company.
August 2017: Bizfi sells its portfolio to Credibly
One month later, in a separate deal, Bizfi sold the servicing rights to its $250 million dollar portfolio and 5,200 merchants to another fellow competitor, Credibly.
"Acquiring the servicing rights of BizFi's portfolio is a testament to our data-driven approach and laser focus on the working capital needs of small businesses," Credibly founder and Co-CEO Ryan Rosett said in a press release. "We welcome our new customers and are committed to ensuring that their growth capital needs are met."
According to a Bloomberg report, the deal allows Credibly to offer additional capital to that existing 5,200 customer base.