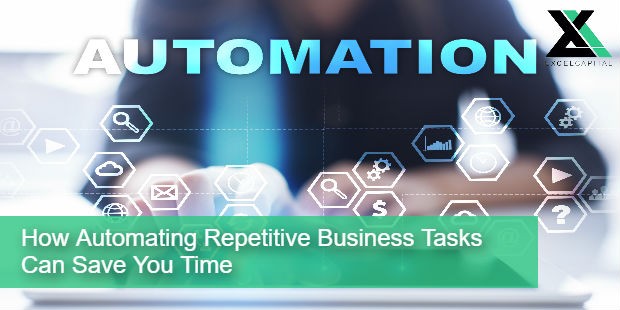 As a business owner, you know that there are many tasks you and your staff find yourselves doing that just take up more time than they should. While important, spending unnecessary time on repetitive tasks that could be used to better the business in other areas can negatively affect productivity and company morale. The negative impact is made much worse for small businesses that just don't have the manpower to handle hundreds of tasks per day, in turn, stunting the overall growth of the business. Here are a few common tasks to consider automating!
Checking and Answering Emails:
For many businesses, email is the lifeline. It is used to correspond with partners, answer customer inquiries, make requests, and much more. While checking your email is essential, if possible, try setting a few solid times throughout the day to check your inbox rather than every few seconds or minutes. If this is not possible, setting up your email filtering to allow urgent emails to go to one inbox and less important emails to go to another could save you time and stress. Additionally, try setting up automated email replies for when you are out of the office or even an autoresponse to let customers and partners know that you will reply to them shortly.
Payroll and Accounting:
Since you are most likely doing payroll weekly or biweekly, it may be a good idea to try to automate this process as much as possible – especially if you have a large staff. Consider hiring a payroll company to take on the job for you so you can focus on running your business, or if you want to handle most of the job yourself, consider purchasing a payroll, bookkeeping, or accounting software such as Quickbooks or Sage50. These types of softwares will not only help you with payroll management, but they can also help you with keeping track of business expenses, paying bills, and more.
Social Media Marketing:
By now, we're sure you're on top of the social media business marketing trends. Constantly creating and promoting content is essential in running a successful business, but it is a hefty job. If you are managing all of your social media accounts yourself, it is easy to quickly become overwhelmed. Consider downloading an app such as Hootsuite. This neat app packs quite a punch, allowing you to manage all of your social media accounts at once. You can even schedule posts for each account (maybe you use Twitter, Facebook, and LinkedIn) and track analytics.
Inventory Management:
Keeping track of inventory is time consumer, but one of the most important tasks for your business. Proper inventory management will require work from actual employees, however, human error does occur, not to mention, this task can be a tedious one. To make ensure that you are on top of what inventory your business has in stock, what needs to be purchases, and what is selling and what is not, consider using an inventory tracking system. Keeping a handwritten record or even a Microsoft Excel spreadsheet is helpful, but Fisbowl or FlowTrac are two great softwares that can make the task even more seamless.