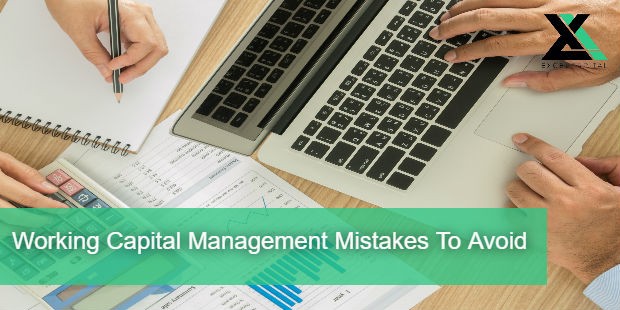 Having your business approved for a working capital loan is exciting! Now, you are on the road to continued business growth and expansion, but you must be smart. Having extra funds to cover business expenses and needs is extremely helpful, but mismanagement of these funds can put your business on the road to disaster. First, let's take a look at a few funding solutions in which business owners can obtain working capital.
Merchant Cash Advance
: Short-term financing transactions that are collected through a set percentage of your Visa and MasterCard sales that are accepted at your place of business. Probably the most common term used in the industry. These do not have a set repayment schedule and are based on the volume of your businesses credit card processing sales. These are usually only guaranteed by the future sales of your business.
ACH Loan
: These are a bit different than cash advances as they are considered loans and may have personal guarantees. They have a fixed repayment schedule that is paid either daily, weekly or monthly. These products are catered to industries that do not accept credit cards and need a fixed payment.
Term Loans
: A loan that is backed by a bank for an exact amount that has a specified repayment timetable and
i
nterest rate that are adjusted accordingly. Terms mature between 1 and 10 years.
Business Lines of Credit
: A rotating loan that gives business owners access to a fixed amount of money, which they can use day-to-day according to their need for cash. Interest is only paid on the amount of the advance actually used.
Equipment Financing
: Any type of loan or extension of credit to a business, with the purpose of helping the business acquire new equipment. Equipment financing can take the form of a lease, SBA loan, and or not restricted to Merchant Cash Advances and ACH Loans.
These Working Capital funding solutions are designed to cover business operating expenses such as new hires, employee training, marketing and advertising campaigns, large inventory and equipment purchases, and other tall orders. Business owners should not obtain working capital in order to cover small, day-to-day  expenses such as business meeting lunches and dinners, business-related entertainment, parking, etc.. Additionally, working capital should not be used for minor repairs. For instance, if your business needs a new printer or a light is broken, taking out a small working capital loan should not be the first, go-to solution. Instead, try to find a way to make the money your business does have work.
As a business owner, you of all people have your business' best interests at heart. That being said, you should be on top of the real necessities for your business. Ask yourself a few questions. Is my business really in need of working capital? Do I have a plan on how I am going to use the funds? Is there a better solution to take care of small expenses? How can I, instead, use working capital for improvements that will benefit my business in the long run? The funding specialists at Excel Capital Management are here to help you! Find out what your business qualifies for today, and we can help you use the working capital you obtain in the best way possible for your business – APPLY NOW!
Latest posts by Excel Capital (see all)