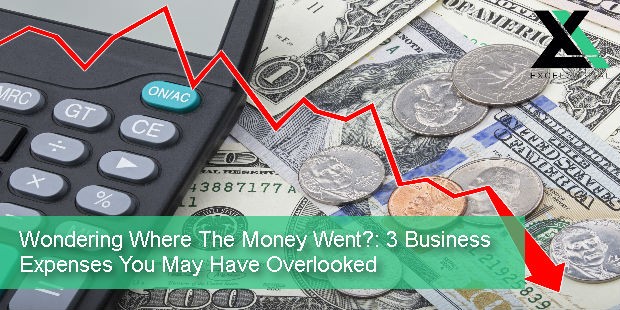 As a business owner, you main priority and goal is running your business smoothly and successfully. You entrust your staff, bookkeepers, and accountants to be on top of little things you may miss every now and then, but it is extremely important that you are aware of each and every business expense. Organization is key. The great invention of automatic payments and paperless statements makes handling your bills and finances easy, but this system also allows for little expenses to be overlooked. Often times, these expenses accumulate and you are left wondering just where all the money went this month. Maybe it's time to cut back a bit on a few unnecessary items, or at the very least, be aware of them to find a better alternative. Here are 4 business expenses you may have overlooked and may want to rethink.
Food & Drinks
It's nice to treat the office to lunch or dinner just because, or grab a quick bite and charge it to your business' credit card rather than packing a lunch, but over time, these little purchases will add up. Continue to treat and enjoy, but consider cutting back or limiting the amount of food and drink purchases per week.
Magazine Subscriptions
It's great to have your business' waiting or office area fully stocked with a selection of magazines for entertainment and leisure, but yearly subscriptions can come at a hefty price when your have a few different ones. Have your staff go through your catalog and indicate which magazines they see customers reading the most, and which fall to the wayside. From here, you wll be able to decide which magazine subscriptions to renew and which can be cancelled.
Utilities
Yes, your business does need electricity, heat, and water to operate, but that doesn't mean you can't do everything in your power to conserve energy. Follow the basic rules we all learn as kids and turn off any unused lights, faucets, electronics, etc.. Take it a step further and consider investing in energy efficient appliances and equipment. Review your monthly bill after doing so, and you may be surprised at the few bucks your business saves, in turn, adding up to tens and hundreds during the year.
Check out the official Excel Capital Management blog for other great Small Business Success tips!
Latest posts by Excel Capital (see all)