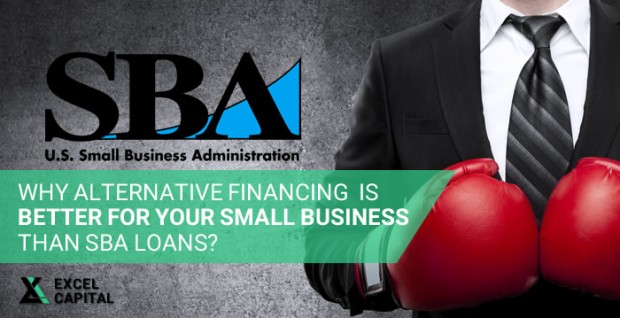 Every year, small business owners compete for a chunk of the $1 trillion loan market. Since the 1950s, the customary first step has been to request assistance from the U.S. Small Business Association, which backs loans made by Wall Street banks. In the age of Facebook, micro-lending and peer to peer technologies, is this habitual funding process still the best option?
Reasons to Seek Financing
While multinational corporations may seek credit for special operations, American small businesses mostly need capital to fund day to day operations. These entrepreneurs want to buy inventory, upgrade technology, renovate offices or hire staff. They need cash to make payroll, pay taxes or avoid defaulting on existing debt obligations.
Retailers, construction companies and professional services firms all need financial support to grow and maintain their businesses. The flexibility granted by a loan or cash advance can mean the difference between thriving in a tough economy and joining the half of small businesses that fail during the first five years.
Types of Funding
Three-quarters of business credit still comes from traditional lenders and the Small Business Association. Under the SBA's most popular 7(a) program, the federal government guarantees between 50 and 85 percent of each loan generated by a bank. This centralized backing encourages looser lending in theory, but the SBA and Wall Street banks place significant restrictions on funding especially after "the great recession of 2008".
Alternative funding, such as business loans, merchant cash advances and receivable based factoring products from Excel Capital Management, represents a growing percentage of the small business lending industry. When compared to the SBA, alternative funding providers approved more than three times as many financing requests worth $150,000 or less in 2014. Nearly a fifth of millennial business owners take advantage of non-traditional lending options, and the number is growing.
The small business community reaps substantial benefits by working with capital private lenders on creative financing opportunities. For instance:
Under a merchant advance, the business receives a necessary cash injection by selling a portion of future credit card receivables. The approval process is often faster than traditional financing due to lower credit requirements and fewer operating restrictions.
Revenue based factoring – allows you to sell a portion of your total receivables rather than just your future credit card sales. This allows any business to factor future sales at a discount for larger financing amounts at longer repayment terms. This is typically collected over a set repayment period and collected directly through a business bank account Via ACH.
Accounts receivable financing or commercial factoring lets a company use outstanding invoices as collateral for advance funding. The owner essentially sells the receivable at a discounted rate to access revenue now instead of later.
Restrictions on Using the Money
Because the American taxpayer backs 7(a) loans, the SBA sets specific guidelines on how proceeds may be used. SBA lenders focus on working capital requirements, equipment purchases, real estate deals and office relocation or expansion. Small businesses cannot use the funds to pay back taxes, reimburse an owner, buy and hold an asset or perform any other action that the lender or SBA does not consider a "sound business purpose."
In contrast, entrepreneurs can use the money from Excel Capital Management's funding solutions for whatever business purpose they desire. Businesses gain flexibility to spend the extra cash as they see fit. Merchant financing and accounts receivable financing help overcome financial hurdles, such as rapid growth, under-capitalization or high leverage.
Financing Amounts
For established manufacturers with significant financial needs, SBA-backed loans deliver popular benefits. Owners should keep in mind that they may not see any money for four to six weeks. Organizations that need up to a few million dollars quickly may view alternative financing as a better choice.
SBA
SBA 7(a) loans can reach up to $5 million, but the average in 2012 was only $338,000. Individual lenders decide how much to give each borrower. Approval takes about a week, and disbursement takes up to six weeks. The organization's lending standards favor manufacturers with equipment and property as collateral over services businesses with shortfall of collateral.
Merchant Cash Advances
Merchant cash advances typically range between $10,000 and $5 1 million. At Excel Capital Management, business owners can access funds within a week and even within 72 hours in certain cases. The size of a merchant cash advance depends on monthly credit card sales, time in business and industry type.
Revenue Based Factoring
Revenue based factoring have a wide range of $10,000 and $5 million. These transactions tend to close within two to five business days depending on the size of the transaction. Since these are collected via ACH Clearing and funding can occur in some cases in less than 24 hours. The size and term for revenue based factoring are determine on a few things. Typically, monthly gross revenue, time in business, industry, credit, deposit frequency and average running bank balances or cash flow health.
Accounts Receivable Financing
With A/R financing, businesses can obtain $50,000 to $1.5 million, depending on the strength and age of the house accounts. The disbursement equals roughly 80 percent of the debt value for current receivables from large, stable customers.
Minimum Qualifications to Apply
The SBA caters to small business owners with good personal and business credit who run companies in conventional industries. Alternative funding offers more leeway for past mistakes, poor credit and short operating records.
SBA
To participate in the 7(a) loan program, an organization must meet a lengthy list of restrictions set by the SBA and additional requirements set by the originating bank. For example, the applicant
Must base for-profit operations in the United States
Must demonstrate an equity investment in the business before requesting government help
Cannot be delinquent on taxes or any other debts to the federal government
Cannot be involved in certain financial, political or members-only activities
To earn 7(a) bank financing, each of the company's principals typically must show the following:
Business plan
Personal and business credit reports
Personal and business income tax returns for the last three years
Financial statements
Business licenses
Franchise agreements
Articles of Incorporation
The bank may also require a personal interview and proof of collateral through business and/or personal assets. Owners with 20 percent or more equity must personally guarantee SBA loans.
Merchant Cash Advances
Merchant cash advances do not require a personal guarantee, collateral or a minimum credit score. In most cases, a limited credit history, bad credit report or even past bankruptcies will not stop an entrepreneur from qualifying. The main requirements for this type of capital advance through Excel Capital Management are:
At least three months of operating history
Monthly gross credit card sales of $5,000 or more
Documented gross monthly sales of $7,500 or more
No startups
No open bankruptcy's
Revenue Based Factoring
Revenue based factoring is similar to Merchant cash advance as in most cases they not require a personal guarantee, collateral or a minimum credit score to qualify. The main requirements for this type of capital advance through Excel Capital Management are:
At least three months of operating history
Documented gross monthly sales of $10,000 or more
Average running bank balances of $500.00 or more
No more than 10 NSF's or overdrafts per month
A minimum of 3 deposits per month
No startups
No open bankruptcy's
Accounts Receivable Financing
Even though receivables lenders review a number of details before approving a factoring contract, the main concerns are strength of sales and length of time in business. Most commercial factoring companies require:
At least $10,000 in gross revenue
Four months in business
Minimum of $50,000 in open invoices
Costs and Terms
The Small Business Association offers the lowest long-term financing rates but also the highest upfront costs. Alternative financing providers charge nothing for a disbursement but collect fees for the life of the contract.
SBA
Under a 7(a) small business loan, the company makes monthly payments of principal plus interest for up to 25 years. The SBA charges a prepayment penalty on loans of 15 years or longer. Fixed and variable interest rates range from 5.5 to 8 percent annually, as of July 2015. With a 7(a) loan, borrowers must pay
Up to 3.5 percent of the SBA guaranteed value as a guarantee fee
Up to $12,000 to the bank for appraisals, title, packaging, attorney review and environmental reports
Merchant Cash Advances
Since a merchant cash advance focuses on short-term financing, the contract often ends within 18 months. Every time a customer uses a credit card to purchase an item a small percentage of the company's credit card sales goes toward the outstanding balance. Unlike traditional bank financing, the business is not stuck with a large fixed payment during times when sales are slow. payments move with the flow of your business. Contractual terms depend on the amount of future credit card receivables sold, business history, credit history and other details.
Revenue Based Factoring
Similar to merchant cash advance revenue based factoring terms range from 3 to 18 months. Unlike merchant cash advance revenue based factoring is collected on a daily or weekly basis via ACH and tend to have a set repayment term. The micropayments help avoid getting stuck with a lump payment at the end of the month and there is no interest but a flat rate on the money this avoids compounding interest. Contractual terms depend on the amount of future receivables sold, business history, credit history and other details.
Accounts Receivable Financing
The cost and terms for A/R financing depends on the due date of secured invoices and the size of the contract. Because the lender uses accounts receivable as collateral, the interest rates are often lower than merchant cash advances or unsecured bank financing. Factoring companies set aside roughly four percent of the receivable as a fee and then charge interest on the outstanding contract amount. Factoring contracts last between four months and three years.
Best Small Business Lenders
To choose the best small business funding program, entrepreneurs must look at the
Amount of money needed
Approval speed for applications and disbursements
Affordability of terms
While alternative financing options may be more expensive than traditional bank funding, they are also more flexible and forgiving. A small business with weak financials or minimal collateral may never qualify for an SBA loan but can get money from Excel Capital Management within a week. By completing an online application early, a business owner can access cash for upcoming expenses and future success.
Latest posts by Excel Capital (see all)