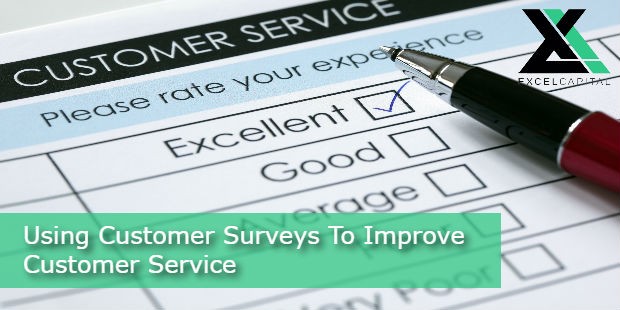 No matter what industry you are a part of, providing excellent customer service is essential when it comes to running a successful business. Sometimes things are going just right, and sometimes you hit some rough patches. In order to gauge where your business is in terms of customer satisfaction, customer surveys may be the perfect solution! Here are some tips on how to create and use customer surveys to improve your business' customer service efforts.
Use a Simple Design
Your customers are busy – they have lives too. Using a simple design not only makes the survey-taking process easier for your customers, it also makes collecting the data easy for you too! Some rules of thumb are keeping the survey short, mobile-friendly, and the time for completion under three minutes.
Get Creative with the Questions You Ask
Instead of asking questions such as when a customer last visited your business or for personal information you may already have, ask questions that will help you improve your business based on the answers. Skip the small talk and get right to the point. Ask customers to list which employee helped them or which product or service they purchased and their satisfaction with it. Ask what could've been done different to make their shopping experience more enjoyable. Asking personal and specific questions will allow you to gain an understanding of the kind of customer service you and your employees are providing.
Allow Customers To Add Questions and Comments
It seems like a no-brainer, but many small businesses forget to ask customers to add their own questions or comments. Be sure you don't! Whether anonymous or not, customers want to let you know how they truly feel. It will also give a personal touch and show that you appreciate their business and are sensitive to their feelings, questions, and concerns.
Follow Up
Finally, the most important thing you can do in the whole customer survey process is following up. Did a customer have a poor shopping experience? Give them a call to discuss and find out how you can make it better next time. Even offer a discount coupon or free gift. Additionally, if a customer provides positive feedback, be sure to send a friendly email thanking them for their time and visiting your business. You can even include an incentive for them taking the survey. No matter how you follow up, be sure you do so. It'll keep customers coming back!
Latest posts by Excel Capital (see all)