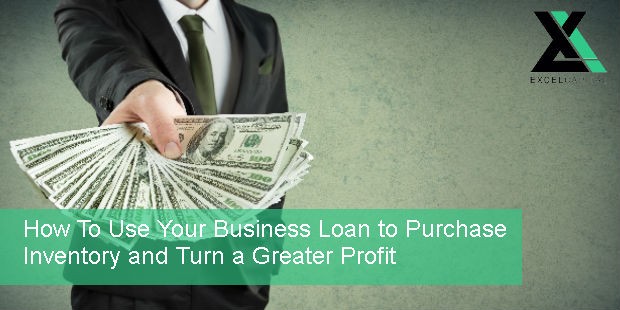 These days, there are many ways to use your business loan. Whether you need to rectify cash flow issues, open a new location, hire new employees, train staff, or almost anything else for your business, you can do it. This holds especially true when it comes to purchasing inventory. In fact, one of the most popular uses of working capital acquired through a business loan is inventory purchases and management. Think about your customers. When customers read your ads and come to your store in-person or online, they will expect your shelves to be fully stocked. Not having the products your customers would like to buy at all times or not having the ability to get them back in stock quickly will cause a loss in sales. Additionally, unsatisfied customers are less likely to return for future purchases which means a loss of potential business and future revenue. When your business has the inventory it needs, it puts you in a position to turn a greater profit.
When Should You Use a Business Loan for Inventory Purchases?
Your business needs working capital to restock inventory for an upcoming busy season

You need to use the cash your business already has to take care of other expenses rather than inventory purchases

Your business shows strong sales and a high inventory turnover rate

You've tried acquiring working capital through a traditional lender but have been turned down
Using a business loan for inventory purchases comes with great benefits! To start, the cash you normally use for these purchases will be freed up for other expenses since you have now obtained additional capital strictly for the inventory. Similarly, your shelves will be stocked during busy periods without worry, ensuring the happiness of your customers and a lot more business causing an influx in revenue and profit. Additionally, if your business does opt for financing in the future from a traditional bank, they are more likely to give you an approval if you have inventory to put up as collateral – especially if your business' credit score is on the lower end of the scale. When your business has the products it needs to sell, business is sure to come in, and profits are sure to improve! APPLY for a business loan today and get on the road to success!
Latest posts by Excel Capital (see all)