We Know Small Business - We have a lot to share.
Top 5 reasons to Get a Quick Small Business Loan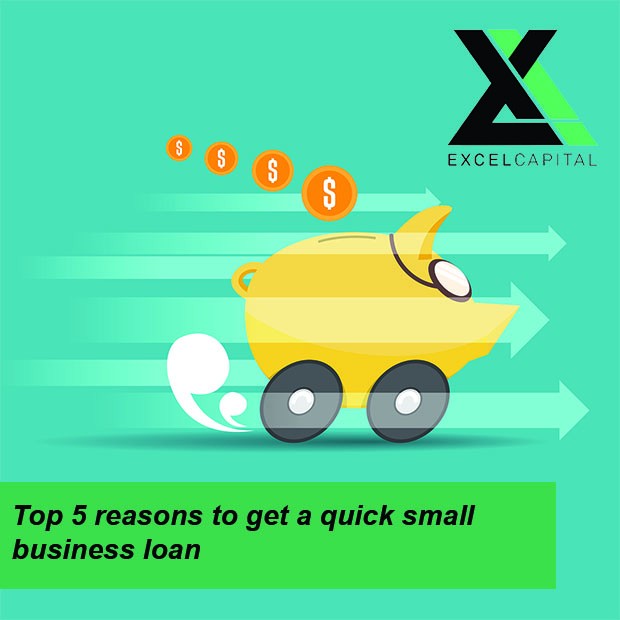 Get a Quick Small Business Loan 
There has to be at least a million different reasons why business owners apply for a quick small business loan. As we see more and more funding applications on a daily basis and a growing diversity of business funding and loan programs, getting a loan is something that is becoming common ground in the small business world. As we see the technology adapt to the rising demands of small business owners getting a small business loan is easier than ever. We now how the ability to get your approved in funded in less 30 minutes. Small business owners know it best. The only difference between success and failure can come at a moment's notice. It's not a surprise that 73% of small firms have received some type of business financing in the last 12 months according to the SBA.
We have decided to go through our own application data and decided to put together a list of the 5 most common request for a quick small business loan.
Unforeseen Business Emergencies

– We notice that over 30 % of  applicants who are requesting a fast business loan need the capital for a curve ball that was thrown at the business. This "curve ball" varies widely case by case but many requests are related to  vehicle and equipment breakdown or upgrades. Most banks take

between 30 – 60 days

after all the paperworks has been received according to www.businessmoneytoday.com  and waiting that long with a broken oven if you're a restaurant or a broken down delivery van if your business relies on deliveries can be devastating to a business's immediate cash flow.
Distributor or wholesaler flash sale

. Many retail and Ecommerce businesses get special sales for bulk purchases from time to time. Generally this sales or markdowns are only available for a limited time and don't last longer than a week. With a limited amount of time available to apply for extra capital through traditional sources it would be hard to take advantage of these type of offers if a business owner didn't have enough cash in the bank to cover business cash flow and expenses and the additional capital for the unexpected business purchase.This type of purchasing opportunity can easily double or triple a business' bottom line.
Business debt consolidation –

 Many business owners have a variety of different debt on the balance sheet. This varies from

credit card debt

to secured debt that has balloon payments attached to it. We see many business' apply for a quick business loan when the time frame to payoff a debt is running dry and they need a more manageable time frame to repay outstanding liabilities.
Hiring a new Employee –

Many times great talent comes knocking on your door with even looking for new employees. Many times, especially if it's a salesperson your business can benefit tremendously from acquiring someone with specialized skills in your industry. When that opportunity comes many business owners are faced with the decision of either losing a potentially great acquisition or being frugal with the budget. If adding a new employee can allow you to grow your business why wait for the right time?
Investing into marketing – As business owners we all know that marketing is one of the most important aspects of running a business. How else do you expect to get customers to know about your special product or service. Marketing is not cheap but can deliver long term growth to your revenue numbers. According to

Entrepreneur.com

companies under 5 years in business should invest between 6-12 % of revenue in marketing.  
Our list can grow to the top 1,000 reasons to get a quick business loan but we covered what we felt was the top 5 reasons based on real customer data. No matter what,  working capital is needed from time to time to either grow the business or stabilize an unforeseen emergency.
Latest posts by Excel Capital (see all)