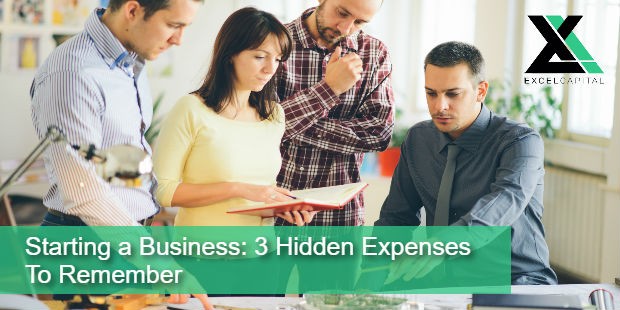 Starting a business and maintaining successful one takes a lot of time, dedication, hard work, and yes, money. As a new business owner, it is important to keep track of even the smallest expenses, and often times, many go unnoticed or forgotten. As you grow and expand your company, here are a three important common, yet hidden, expenses you should remember.
Business Permits, Licenses, &  Memberships
Depending on the type of business you operate and the location, special permits, licenses, and memberships may be necessary. To simply own and run a business you will need some sort of business license or permit. For instance, let's say you operate a liquor store. You will definitely need to obtain a liquor license. Or, maybe you run a trucking company. Your employees will need CDL's (Commercial Driver's Licenses). Additionally, depending on your industry, being a member of a special association may be beneficial in proving your professionalism and establishing authority. The cost of these licenses, permits, and memberships will vary, as well as the time frame in which they will need to be renewed, but it is extremely important to always monitor the costs and expiration dates of each.
Equipment Upgrading, Maintenance & Repairs
Whether the pieces are large or small, equipment upgrades, maintenance, and repairs can be costly as time goes by. Maybe your office needs a new printers or computer repairs. Maybe the company car needs a new engine. Maybe you just want to spruce things up a bit and purchase the latest technology in your industry. Staying up to date and fully functional is essential, but can be pricy at times. Be sure to keep track of these expenses
Legal & Financial Consulation
Doing things yourself based on your own knowledge is great and can save money in the long run, but sometimes you will need professional advice. Maybe you need some help developing a financial plan for the future and need to hire a financial advisor. Maybe you run into some issues with a former employee and need to hire a lawyer. We all know professional and legal consultation can come at a great cost, but it's always nice to have a bit of backup when needed. That said, be sure to keep track of retainer fees and other costs.
Latest posts by Excel Capital (see all)