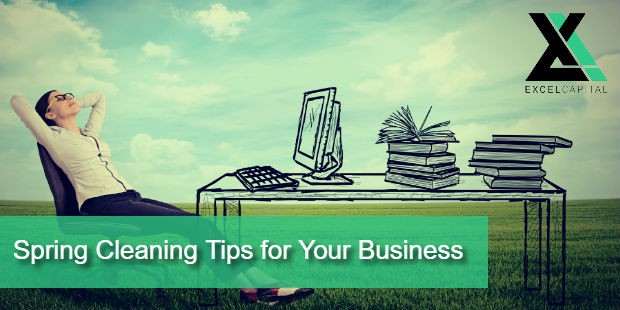 This week marks the first week of Spring. It's the perfect time for businesses to evaluate their finances, reassess their goals, and look for ways to increase profitability. Here are some Spring cleaning tips to help make room for growth.
Check Your Books
Take steps to ensure that your business is profitable and maintaining a healthy cash flow. One best practice is to check your business cash flow regularly. You may be making money, but the profits may be stuck in accounts receivable. Focus on the timing of income and expenses to identify potential gaps. This way you can plan ahead to determine how much cash you'll need to cover planned or surprise expenses.
Freshen Up Your Online Presence
Since the internet is usually the fort place people go to get more information about a product or service, it's important that your website is up to date and user-friendly. A lot of the time, your website is the first impression potential customers have of your brand. Broken links, unorganized information, outdated designs, or not having a site at all are things that can hurt business. Look at other websites for inspiration and begin learning about SEO. SEO, or Search Engine Optimization helps your website show up in search engines and become more visible to potential customers.
Trade Physical Storage for Digital
Google Drive, the cloud, and CRM systems are just a few options that can help you clear out clutter. Instead of keeping several filing cabinets of old client documents, contracts, and invoices, creating a digital copy will save you save and help keep you organized. This will also allow you and your staff access wherever you go.
Do Some Actual Cleaning
In addition to clearing out digital clutter like old emails and files, take this time to remove physical clutter as well. You want to make sure that your facility is a welcoming and comfortable place for your customers, staff, and yourself. Remember, first impressions are usually lasting ones. The changes don't always have to be huge! You'd be surprised how much of a difference a fresh coat of paint, rearranged layout, or just letting go of old junk can make.
Latest posts by Excel Capital (see all)