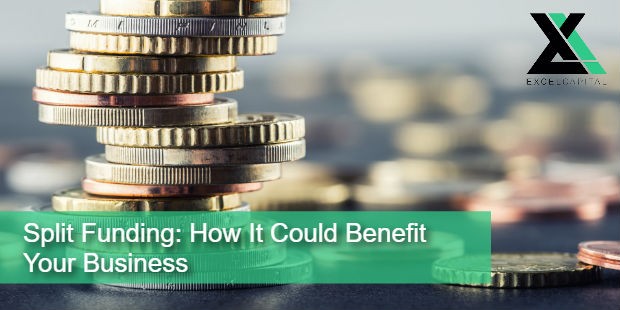 Is your business in a bind looking to fix cash flow issues? Did an unforeseen disaster occur putting your company out of operation for a bit of time? Maybe, your business is actually doing an amazing job and times are better than ever! No matter what the circumstances are, additional working capital could be used to either fix existing issues to put you back on track or to expand and grow some more. How do you go about getting additional working capital for your business? Well, you could opt to try traditional financing through a traditional big bank or lender, but that process can be quite difficult and tiresome. Consider Split Funding. What is Split Funding you ask? Let's take a closer look!
Split Funding is more commonly known as a Merchant Cash Advance. This type of business funding solutions is a flexible and cash-flow friendly way to access additional working capital for inventory purchases, equipment upgrades, hiring, employee training, payroll, taxes, and anything else your business could use the money for. Split Funding is especially great for businesses whose owners value having the amount they remit fluctuate with their daily payment card receivables.  In simpler terms, a flat percentage of your business' credit and debit sales are automatically remitted daily. If your business does a large amount of sales one day, a larger payment is taken out to pay back the advance. If a small amount of sales is done that particular day, you pay less. There is no fixed payment amount or maturity date. A larger repayment amount is sent on busy sales days than on slow days, and the process stops as soon as the advance is paid back in full.
To add to the benefits, qualifying for Split Funding is so much easier than traditional financing. All that's required is at least two months of business operation, $7,500 or more in monthly credit card sales, no open bankruptcies, and documented gross monthly sales of $10,000 or more. All you need to supply most lenders to support these qualifications is a simple application and four months of bank and credit card processing statements. Lastly, the best benefit of all is that most businesses are funded in 24-48 hours meaning you will have access to the capital your business needs fast and can quickly put it to use. Don't wait around for traditional big bank financing. Try out Split Funding. For more information visit Excel Capital Management's Split Funding page or APPLY NOW!
Latest posts by Excel Capital (see all)