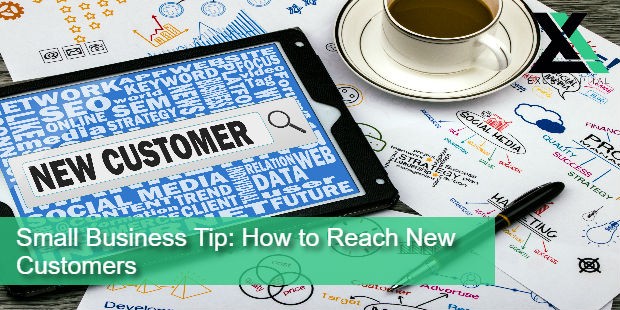 One of the main goals business owners typically have on their list is to spread their brand's name and reach new and larger audiences. In an ideal world, you'd have a bottomless budget that you could dedicate to advertising and market research. From there you could find out the best way to fulfill your target audience's needs and ways to expand your reach. Unfortunately, most small businesses don't have that luxury. However, what they do tend to have is the drive to make things work with the tools they have. There are simple and budget-friendly ways you can gain new customers.
A mistake commonly made is treating social media like one big billboard or sale flyers. If you go on some companies' Facebook pages there are nothing but ads pushing the next "big sale." While consumers do want to know about how and when they can save money at the places they frequent, that shouldn't be the main focus for your social media campaign. The number one goal is to connect. People are more reluctant to build a relationship when they feel they are constantly being sold to.
While you don't have to completely stop posting ads, you should also create content that makes someone want to share or refer your page. Post an entertaining video or interesting news. Run a photo contest on Instagram that showcases your customers using your product or service, or encourage people to leave reviews.In addition to using social media platforms like Facebook, Instagram and Twitter, another way to engage with people online is by blogging. It's a great way for people to find out about your company. Post content about the latest happenings in your business and industry, allow customers to contribute, and be sure to share new content regularly.
One of the best ways to learn how to reach new customers is to find out what works with your current ones. Pay attention to suggestions and comments made. While you may think the way you runs things are the best and most efficient way to operate, your fan base may be able to show you where improvements can be made.
Latest posts by Excel Capital (see all)