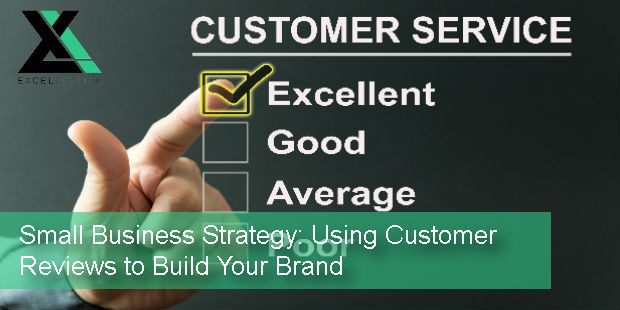 As a small business owner, you certainly value customer feedback. Not only does it allow you to gauge the performance of you, your staff, and the quality of your products, it is also a great way to get the word out. Think of yourself as a consumer. Many times, before trying out a new product or making a purchase (especially online), you may decide to check out a few reviews first. Maybe you want to know if a product is true to size, maybe you want to know how decent the food is at a particular restaurant, or maybe you want to learn about the overall friendliness and customer service of a particular business' staff. Customer reviews help to build brands and establish authority, and you should definitely take notice and take advantage when it comes to your business.
To start, showcasing customer testimonials on your web site will help to establish your business as one that values its customers and takes their opinions seriously. Of course, you want to showcase all of the good (never the negative), however, posting reviews and testimonials that are both in your company's favor, as well as honest, will let visitors know that what they see is what they get – no fluff or made up testimonies. Don't worry about negative online reviews too much. Having a bit of variety will prove your business' authenticity. No one is perfect! In fact, consumers will be more inclined to try out a business that seems authentic than one who has all positive reviews- which may in fact, have quite a few reviews that are made up.
So, after you've provided your customers with great, quality service, and products, how can you gather testimonials and reviews from customers to showcase on your website social media pages, and business review sites? Here are a few ideas:
Provide customers with a survey to fill out after they've made their purchase. This could be done in the form of a printed survey they can drop in a survey box on their way out, in digital form as an attachment to your newsletter or email blast, or via an app or online survey software such as

Survey Monkey

.
Send out a special message via social media or email to your customers letting them know that your business is listed on

Yelp

,

Angie's List

,

Google

, and more. Thank your consumers for their business and let them know that you appreciate any and all feedback – whether anonymous or not. These sites are also great for special promotions. Use your business review site listings as a well to get customers to engage with feedback and also take advantage of special deals and coupons exclusive to each respective review site.
Get creative! Not only can you take advantage of written reviews, but with the proper legal releases and documentation, you can even ask customers to get on camera to leave a personal review. Allowing prospective customers to visit your site and see other real-life customers leaving positive reviews and feedback adds a personal touch and sense of trust.
Check out the official Excel Capital Management blog for other great Small Business Success tips!
Latest posts by Excel Capital (see all)