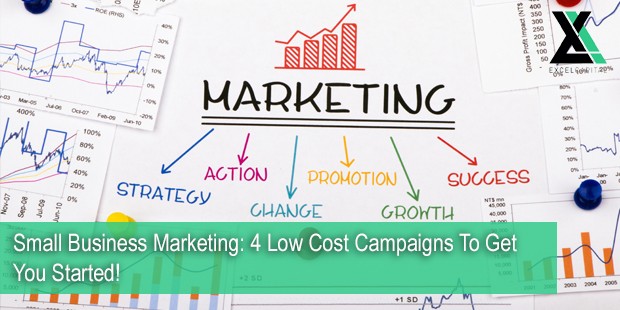 1. Social Media
In 2016, we are officially in the digital age. Millions of people are constantly plugged into their computers, tablets, and smartphones using various social networking apps. Many consumers, nowadays, do a lot of their research on products, services, and business via Facebook, Twitter, Instagram, and LinkedIn. As a business owner, you should take advantage of these platforms to promote your business. Aside from your business' main website, keep customers up to date on the fly with new products and services, upcoming events, and more by using one or more of the various social networks available to you. With over 1.5 billion users and 320 million users respectively, Facebook and Twitter are great starting points.
2. Email Blasts
Email blasts are a great way to keep your existing customers in the loop when it comes to your business. Whether you want to bring old customers back, keep existing customers interested, or simply send out a friendly thank you letter, email blasts are still more popular than ever. MailChimp is a great email marketing tool to help you stay in touch with existing and prospective customers. Connected with customers on a regular basis is a great way to let them know you care and appreciate their business.  Get creative by including special deals, coupons, contests, and more!
3. Videos & Podcasts
These days, attention spans are shorter and visual content is continuing to grow. A lot of times, people like to be wow'd by eye-catching content rather than text. Take advantage of this by using software like Adobe Photoshop to create beautiful ads and images that pertain to your business. It's a great way to build and promote your brand. Post these images on your website or a social media account, such as the ever-popular, photo-based, Instagram. Similarly, podcasts are making a resurgence nowadays. Grab the attention of existing and prospective customers by offering them a weekly or monthly audio podcast to listen to on-the-go or during their relaxation time. Podcasts, similar to talk radio broadcasts, are a great way to share stories and news, host guests, and even have people call in to ask questions about your business' products and services. We have partnered with Fitsmallbusiness.com who have put together a comprehensive guide on how to start a podcast for your business you can read more about it here.
4. Business Networking Events
As a business owner, you should constantly be networking and promoting your company. Business networking events are a great way to engage with other people in your industry or even industries outside of yours. It's also a great way to develop business partnerships, promote your brand, and establish yourself as an authoritative figure in your field amongst others who own businesses similar to yours.
While all of these small business marketing campaign ideas are free to low cost, eventually you may need to invest in some more or even hire a marketing expert to help you out as your business grows. For that, you may need a little working capital to cover the costs. Excel Capital Management is always here to help with all of your working capital needs. Click here to learn more about the funding solutions we offer!
Latest posts by Excel Capital (see all)