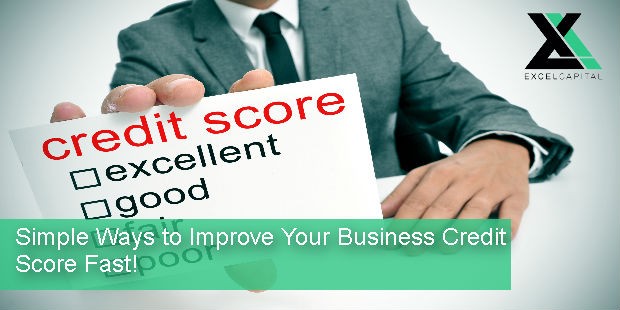 When it comes to applying for financing or making certain purchases for your company, you business credit score is a key factor. Of course, it's not the end of the world if this credit score of yours is less than perfect, but there are a few easy ways you can get things back on track and your score on the excellent side of the scale. For starters, one easy way is by limiting the amount of credit you use on a monthly basis. For instance, if you like to pay bills with your credit card on a monthly schedule, you should also make sure you are paying off the credit card balance at the end of each week or every other week. Zeroing out your balance and making payments as quickly as possible will greatly improve your business credit score, and at a fast pace.
Secondly, we all have a few negative items on our credit scores and loathe those annoying calls from debt collectors. In order to prevent these items negatively impacting your business credit score in the long run, it is important that you pay off any debt in full. Many debt collectors will work with you to remove negative items from your credit score quickly if the bill is paid in full. Once these items are dropped from your credit report, acquiring financing and other things for your business will be made much easier, and your score should improve overall.
Lastly, upholding long standing credit lines is a great way to improve your business credit score and prove your creditworthiness. Opening and closing credit lines too quickly, even if done with good reason, sometimes gives off the notion that you cannot handle the line of credit. Maintaining healthy credit lines for a long period of time now only opens up the possibility of receiving a higher credit limit, it also shows the ability to maintain and payoff credit.
Excel Capital Management is here for all your business financing needs. We are willing to work with your business no matter what your credit score may be, and aim to see it improve quickly. For more on our business financing solutions, click here, and APPLY NOW!
Latest posts by Excel Capital (see all)