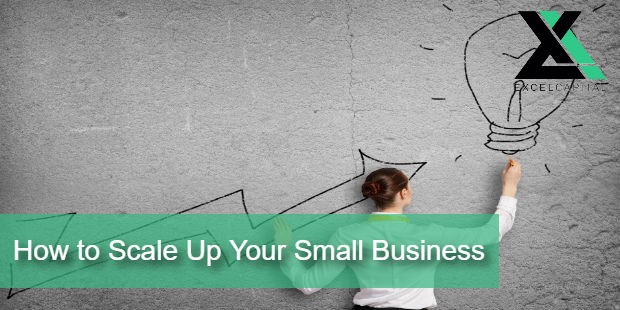 As we discussed previously in 4 Ways To Know Your Business Has Outgrown the Startup Phase, "No business is an overnight success. All companies, even multi-billion dollar ones, were a startup at some point, and your company is no different." However, there will come a point when you realize it's time to grow and scale up your business. Here are some tips that can help you take your business to the next phase.
Human Resources is a Necessity, Not a Suggestion
While HR usually gets a bad rap, there's a reason why companies still invest time and money to develop a Human Resources department. Not only will it help create the infrastructure needed to grow your company, it will ensure that your current and future employees are a good fit with your mission and vision for the future. In addition, having a solid HR department will aid in attracting new talent and building your team.
See the Forest Through the Trees
A lot of the time with small businesses, there's an all hands on deck mentality. Business owners feel like they have to be involved in every aspect of the daily operations. There comes a time when business owners have to shift their focus. Trust the team you've assembled to take care of the everyday tasks so that you can point your energy to growing your business. Think of ways to improve and/or expand your product or services by reaching out to customers and research trends. Look past today and take steps to further develop your vision.
Start a Rainy Day Fund
It's vital for everyone to have money tucked away in case of emergencies. Having working capital handy can be the difference between your business staying afloat or sinking. Your goal should be to establish a plan for how you can implement responsible spending and create a sustainable cash flow. Utilize your network to build a barter system for trading services and good, moving inventory, acquiring equipment  and furniture, etc. Another way to help save some cash is to establish partnerships with suppliers and customers. Many suppliers are open to offering credit, lengthen your payment terms, and assist with developing new products. They can consult about design ideas or completely design new components for your new venture.
Excel Capital Management is here to help with all of your business funding needs. Check out our Products page to learn how we can help your business continue on the path to success, growth, and expansion, and APPLY NOW to learn what you qualify for.
Latest posts by Excel Capital (see all)