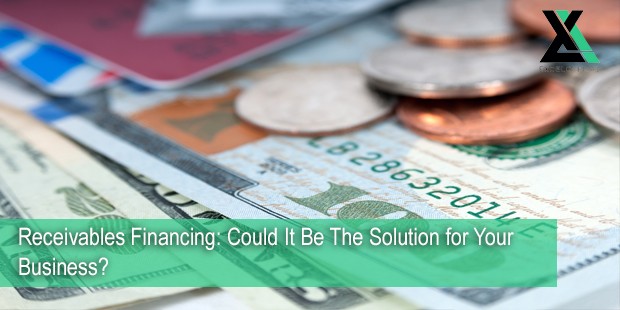 There comes a time when every business owner needs to reach out for working capital in order to grow and expand their business. Because many business owners understand the lengthy, tedious process applying for traditional financing, many turn to alternative lending companies. While there are many alternative financing solutions available to business owners, we are going to focus on Receivables Financing.  Receivables Financing allows business owners to access the funds they need by selling outstanding invoices at a reduced rate (this is called factoring) to a third party finance company – also called a "factoring company".
Each factoring company that buys or advances money on an outstanding debt places a value on the receivable based on its age. If one of your customers pays their debt as agreed, the value of the receivable increases and the factoring company pays you more than the older debt.  Additionally, factoring companies usually advance money on receivables at 75 to 80 percent of the debt value. Therefore, if you have $175,000 in accounts receivables and they are current, the factoring company will advance funds on the debt for up to $140,000 (80 percent of the receivable). However, the factoring company places the percentage value of the receivable based on the quality of the outstanding debt. For example, if your customers are Bed Bath and Beyond and Ace Hardware, the factoring company will most likely advance funds on your receivable for 80 percent of the value. If your customer is Sandra's Pastry Shop, the factoring company will most likely advance funds for up to 70 to 75 percent of the receivables debt value.
There are many advantages to a Receivables Financing solution for your business. To start, Receivables Finances allows business owners quick access to working capital. Unlike traditional financing solutions, many business owners are approved and funded in as a little as five business days. The working capital obtained can then be put to use in any way a business owner wishes as long as it pertains to the business. Whether you need to hire new staff, train existing employees, fix cash flow problems, or purchase new inventory, all of this can be made possible with the new funds obtained through a Receivables Financing solution. Some added bonuses are the fact that there are no personal credit score or collateral requirements. Generally, all that's needed in order to apply and receive an offer is four months of recent business bank statements, four months of recent business credit card processing statements, a simple one-page application, your business' invoices, and possibly a few other pieces of documentation depending on the lender.
For more information on Receivables Financing and other alternative financing solutions available to your business, click HERE!
Latest posts by Excel Capital (see all)