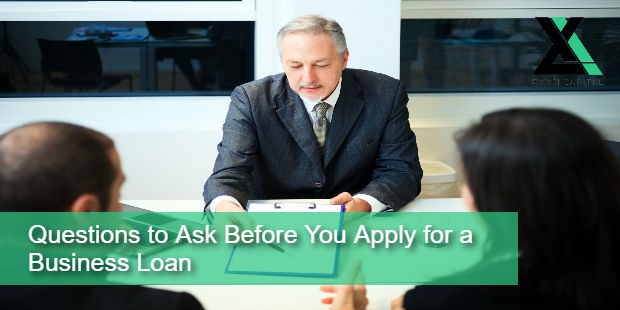 Many small business owners will need financing at some point. Before you fill out any loan application, there are some things you need to consider. Here are some of the questions you should ask before starting the application process:
Why Are You Seeking Funding?
What are you going to do with the money and what do you expect in return? You don't want to take out a loan unless you know exactly what it will be used for.
How Much Do You Really Need?
When borrowers are asked how much money they need, the popular train of thought is to ask for as much money as you can "just in case." While it is great that you are trying to think ahead, it also shows that you haven't completely thought it through. The reason behind getting the loan should drive your decision on how much you choose to borrow. There are costs associated with borrowing money so having a plan on how and where you will utilize the money in your business is vital.
What is My Credit Score?
In addition to ch checking your personal credit score, you should also look at your business credit score. Just like with your personal credit information, you can find your business credit score through Experian, Transunion or Equifax. Credit is an important factor in getting approved for a loan. Knowing this information will leave you better equipped to make any changes needed.
Do I Have All of the Needed Documents?
The longest part of the process tends to be the back and forth that happens after a loan approval is given. While alternative financing companies may only require a basic one-page application and four months of bank and credit card statements to start the funding process, lenders will ask for additional documentation (photo ID, business license, voided check, tax return, etc) once it's time to close the deal. To avoid the time consuming paper chase, make sure all of your important documentation is kept in safe place you can get to.
Latest posts by Excel Capital (see all)