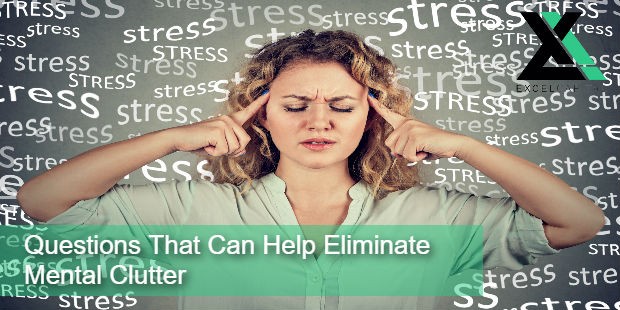 What could you accomplish if you weren't weighed down by your fears and worries? Whether it's running through your personal to-do list or thinking about the vendors you need to pay, we are all guilty of thinking about every task we have to accomplish and letting those thoughts get in the way of our goals. Devoting time to things we can't fix impacts us financially and emotionally. It can impede productivity and cause poor judgement and decision making. Here are some questions you can ask yourself to help clear your mental clutter:
Is it Necessary?
The next time you find yourself feeling overwhelmed, go through your To-Do list and ask yourself "Is this really necessary?" There's a high probability that you do something in the regular that isn't and that eats away at your time and productivity.
What's My Timetable?
Sometimes all of the tasks on your list are necessary, but that doesn't mean they all have to be done right away. Ask yourself what the most important tasks that need to be done today are and focus on taking care of those. This doesn't mean procrastination is okay, it just allows you to utilize your mental bandwidth more effectively.
Do I Need to be the One to Do This?
The ability to delegate is a skill that everyone should learn. Don't be afraid to ask others for help. There are plenty of tasks that can be completely automated or done by an employee or colleague. Delegating tasks will help you avoid spreading yourself too thin so you can focus on more pressing matters. It's important that when you do decide to do this, you are considerate of others' time and workload as well.
Latest posts by Excel Capital (see all)