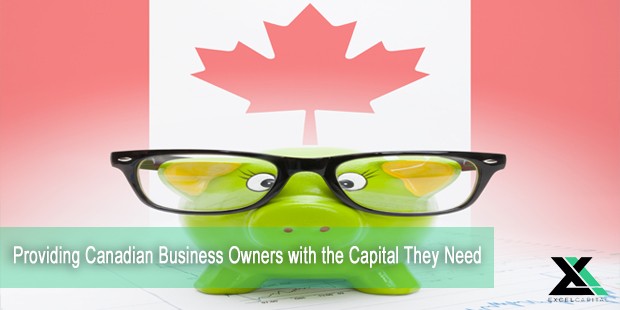 Aside from it's growing popularity in the United States, the alternative financing industry has also seen tremendous growth in Canada over the years. With many U.S. alternative lenders offering their financing solutions to businesses in their home country, many also provide funding to their friends up North. This is great news for Canadian business owners –  many of whom also face the daunting task of trying to acquire working capital through traditional banks to no avail. Sunil Sharma, managing partner at Extreme Venture Partners, told Sonya Bell of the Financial Post last year, "I think it's clear that traditional banks, particularly in Canada, have not been very supportive of this new generation of entrepreneurial startups. It's just not been a good fit with the traditional ways of lending." This doesn't just hold true for startups, but for many small to mid-sized businesses, old and new.
Startups and established businesses alike usually have a hard time acquiring working capital through big banks for a number of reasons. Not only is the application process long and tedious, waiting for an approval or decline can take weeks. Sonya Bell states in her article, "Banks prefer larger loans, which are more profitable, effectively shutting smaller players out of the process. Even though borrowing from an alternative lender might cost more, many businesses don't have a choice."  The choice is usually an effective and successful one. A few years ago, Steven Uster, co-founder and CEO of Fund Through wrote a piece for the Huffington Post (Canada) highlighting the perks of alternative financing solutions: The Next Big Thing in Funding Innovation. In particular, Uster mentions Merchant Cash Advance companies. He explains that Merchant Advance Companies will, "provide loans secured by future credit card sales and take repayment in small daily amounts based on daily sales. This is a good source of funding for restaurants, coffee shops, grocery stores, pharmacies and other retailers who have consistent daily credit card sales. This type of funding is relatively easy to monitor and enables a company to get cash based on its future sales, instead of its past sales." Uster goes on to mention other alternative lenders similar to Excel Capital Management and how we "leverage data in order to understand performance and deliver fast, flexible loans to small businesses."
This is all very important. Unlike traditional banks, many alternative lenders aim to understand each business owner, as a unique individuals like they deserve. Each circumstance is different, and other financing options must be offered to businesses that don't meet the strict requirements put in place by traditional banks. Like U.S. business owners and business owners all over the world, not everyone has great credit, collateral, or the ability to personally guarantee a loan. Kyle Dutka, owner of PB+J, a creative agency based in Toronto told Alexandra Posadzki of The Canadian Press, "It's been really challenging to get any sort of funding from traditional sources. "We even had struggles getting credit cards, so we would just go and get another personal credit card and use that for the business."
At Excel, we believe that these tough circumstances don't define a business – whether it's due to business troubles or a business is doing well but simply doesn't meet the standard requirements of traditional banks, acquiring working capital is always a must and shouldn't be this difficult. It's no surprise that the alternative financing industry and the solutions offered are growing in popularity and showing no signs of slowing down. At Excel Capital Management, we are proud to be able to offer funding in amounts up to $5 Million to small to mid-sized businesses through various products such as: Merchant Cash Advances ACH Bank Loans, Receivables Financing, Equipment Financing, and more!  We're happy to not only help business owners in the U.S. where we are based, but also to our Canadian friends as well. We are neighbors afterall! Take a look at what Excel has to offer and Apply Now!
Latest posts by Excel Capital (see all)