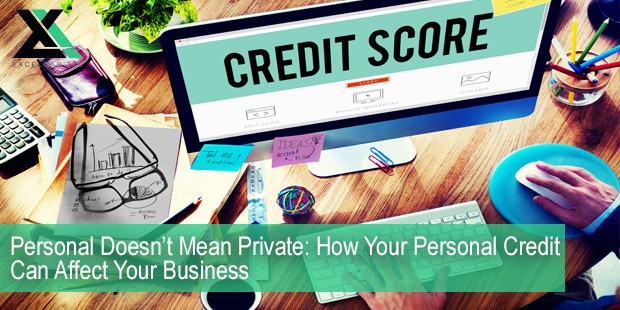 Banks have become more conservative when it comes to both personal and business lending. You may think that since your personal credit score is just that, personal, that it won't have any affect on your business. Unfortunately, it's a major factor when applying for traditional funding options. Your personal credit score reflects how well you handle money. While requirements vary for each lender, a low credit score can paint you as a person who is unable to properly handle their finances and therefore unable to handle your business's finances properly as well.
Is it possible for you to get credit for your business if your personal credit isn't so great? Yes, but your options become very limited. If you try to get funded through traditional banking avenues with anything under a 700 you can be declined or you can end up with unfavorable terms and interest rates. Here's information about some of your business financing options and their requirements:
| | | | |
| --- | --- | --- | --- |
| | Minimum Credit Score | Collateral Needed | Set Repayment Schedule |
| SBA Loan | 700 | ✔ | ✔ |
| Business Lines of Credit | 680 | X | X |
| Merchant Cash Advance | 500 | X | X |
| Unsecured Business Loan | 620 | X | ✔ |
SBA Loans also known as the US Small Business Administration Loan or Certified Development Company program is designed to provide financing for the purchase of fixed assets, which usually means real estate, buildings and machinery, at below market rates.
Business Lines of Credit are rotating loans that gives business owners access to a fixed amount of money, which they can use day-to-day according to their need for cash. Interest is only paid on the amount of the advance actually used.
Merchant Cash Advance are short-term financing transactions that are collected through a set percentage of your visa and mastercard sales that are accepted at your place of business. These are based on the volume of your businesses credit card processing sales, and are usually only guaranteed by the future sales of your business.
Unsecured Business Loan do not require business owners to put any of their own collateral on the line to receive financing. As a result, most new companies do not face the fear of losing precious assets in case they cannot repay the loan. However, banks that offer unsecured business loans place strict guidelines on the programs because they take on most of the risk. Unsecured loans from traditional banks require far more paperwork than alternative financing loans, even though there is no equipment, real estate or accounts receivable to underwrite. Unsecured business loans from banks require flawless personal credit and a proven ability to repay debt.
Visit our Products Page for more information on alternative financing solutions and what Excel Capital Management can offer your business. Call 877-880-8086 to speak to one of our financial consultants.
Latest posts by Excel Capital (see all)