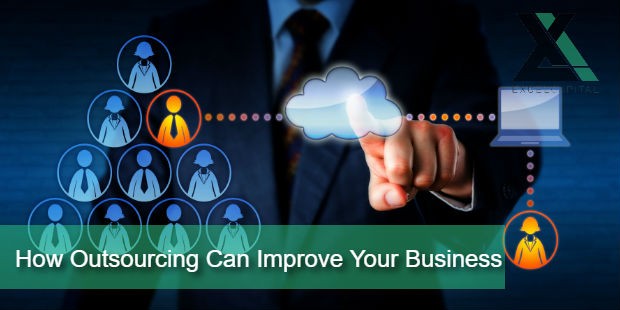 As a small business owner, you wear many hats. You, alone, may be responsible for research and development of new products and services, sales and marketing, social media, customer retention, customer service, answering phones, blogging, payroll, and much more. While being aware and staying on top of all of the working parts of your business is important, handling all of these tasks alone can cause you to quickly burnout and your business to become disorganized. Maybe it's time to outsource some of the work – no matter what it may be – to someone else. Here are three main perks of of outsourcing!
You Can Focus on Important Business Goals and Tasks
Sure, every aspect of your business is important, but let's say, for instance, inventory purchases must be made, orders need to be fulfilled, and you need to attend major business meeting with potential investors. If this is the case, you don't really have the time to worry about blogging or making sure your Twitter account is updated. While you should still have a hand and provide input into these area, it may also be a good idea to outsource the work to a remote freelance employee or social media agency.
Experts in Areas You are Less Familiar with Can Help Improve Business' Success
We are always learning, and it's okay to not know everything. Some business owners just haven't obtained the knowledge to complete certain tasks, or there may be new technology and business tactics you could be implementing that you aren't aware of.  For example, maybe your old pen and paper payroll system is too tedious and tiresome. Outsourcing to a payroll company with the latest technology and software could save you precious time, and it's one less thing you have to worry about.
You'll Save Money
You love your staff, but trustworthy, dependable, and talented people, depending on the position, can be hard to come by. Maybe only interviewing for potential employees in your area just isn't working. Save on the costs of hiring and letting go and interviewing. Consider targeting remote employees that have the skills you need, and outsource the work to anywhere in the world!
Latest posts by Excel Capital (see all)