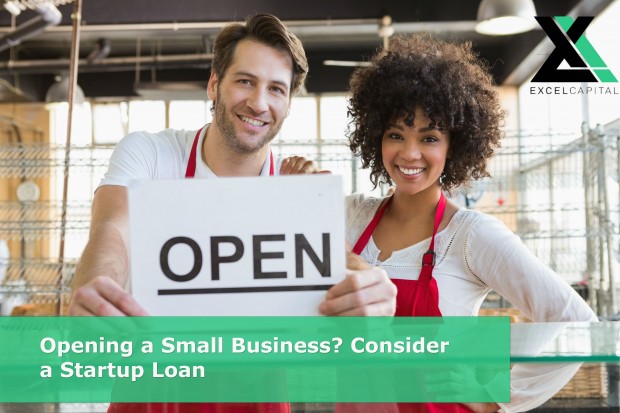 Opening a small business is no easy feat. Along with the excitement comes the tasks of tighten up your business plan, hiring staff if needed, overseeing day-to-day operations, staying on top of your competition depending on your industry, and managing business finances. Most entrepreneurs who set their minds on opening a small business have great ideas and a vision in place, but the hardest part is actually getting started and up and running. Often times, they find themselves in need of capital to get the ball rolling, but hurdles such as a lack of business credit or no operating history can get in the way. So, what is an ambitious entrepreneur like yourself to do when you just need a little funding to help you get started? Consider a Startup Loan!
Startup Loans are a great funding option when you decide on opening a small business. These types of loans are unique in that monthly payments are calculated at only 1-2% of the balance of your credit lines. For instance, if your credit line balance is $70,000, your required monthly payment would only be approximately $700 to $1,400. Additionally, there is 0% interest for the first year on most lines of credit, thus 100% of your payment goes directly to the principal, and balance transfer options are available too.
Qualifying for a Startup Loan is pretty simple. Most lenders have no minimum business revenue requirements, and the same goes for collateral. You will not be responsible for risking your home, vehicles, retirement funds, or anything else that is usually required when obtaining a loan. All that is needed is a personal credit score of 700 or higher.  That's it!
Are you an entrepreneur with a great idea? Are you considering opening a small business?  Excel Capital Management understands that all business owners are unique, and owners like you, those who are taking a risk and opening a small business for the first time or a even a new company need some financial help every now and then. Visit our Startup Loan page for more information and APPLY NOW to learn what you qualify for!
Latest posts by Excel Capital (see all)