Whether you need to order new inventory, make equipment repairs or purchases, hire additional staff, or almost anything else pertaining to your business, having access to the funds you need can be a lifesaver. All small business owners run into issues over their business' lifetime in which additional working capital is always useful.Two highly popular business capital funding solutions Below is some information about Merchant Cash Advances and a Business Lines of Credit that may help you decide which is more beneficial to your business.
What is Split Funding?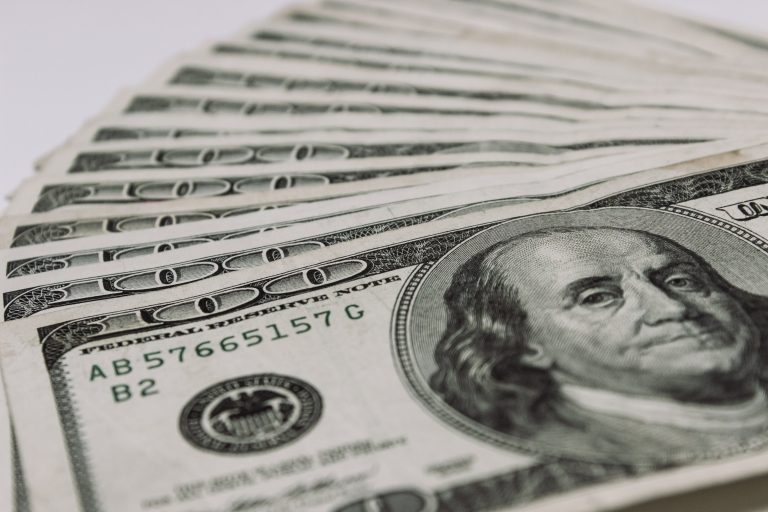 Split Funding, also known as Merchant Cash Advance, is a flexible and cash-flow friendly way to access business capital. It is not a loan but an amount of money advanced to a business based on future revenue or credit card sales. This type of financial product works particularly well for businesses whose owners value having the amount they remit fluctuate with their daily payment card receivables.
Instead of sending a large amount once a month, a flat percentage of your business's credit and debit card sales are automatically remitted daily. A larger amount is sent on busy sales days than on slow days. The process stops automatically when your financing is repaid in full. business owners who run into financial trouble or weakening sales do not carry the burden of a fixed remittance. Payments come from a small percentage of credit and debit sales, a business owner will actually see their payment decrease during lean times. Split Funding does not require a minimum credit score to qualify. This type of financing does not require any personal collateral to qualify, therefore, business owners who have limited assets never need to worry about losing their collateral.
What Is a Business Line of Credit?
A Business Line of Credit, also known as a "LOC" is a type of loan that provides business owners with access to working capital needed to fix cash flow issues and other fulfill other short-term business needs. There are two types of Business Lines of Credit.

Unsecured Business Line of Credit:
Unsecured Business Lines of Credit do not require borrowers to pledge any assets as collateral. As a result, this tends to be a more popular type of business credit line to business owners. However, they are much more risky for the lender, therefore your credit score must be excellent. In addition, Unsecured Business Lines of Credit tend to be smaller with higher interest rates.

Secured Business Line of Credit:
A Secured Business Line of Credit requires business owners to put up assets as collateral in order to obtain the loan. While lenders do not typically require business owners to pledge assets like property, they will require the collateral in the form of inventory, accounts receivables, and more. Consequently, if you are unable to pay back the loan, your lender will seize your collateral in order to pay the balance.   


Both Secured and Unsecured Business Lines of Credit will require your business to be in good standing. Lenders typically prefer to work with businesses that are well-established and in good financial standing, thus proving to the ability to pay back the loan. Depending on the lender, various financial documents will be requested to support this.
Ways Business Capital Can Be Uses

New Location and Renovation
Every storefront and office space will eventually need a bit of a face lift, and a new look or facility may be something that can help improve both daily operations and business. Working capital can be used to acquire supplies like furniture, paint, storage, and flooring to make your current space look as good as new as well as an entirely new space.
Business Expenses
Working capital for your business, you will be able to pay for things that may have not been affordable in the past. You may need office supplies, new computer software, or you may have a few bills to pay. These payments can all be made possible with working capital.
Inventory and Equipment Purchases
Many business owners choose to use business capital to take advantage of bulk pricing on inventory and equipment.Similarly, equipment such as machines, computers, vehicles, and more can reach well into the thousands of dollars. Because many vendors require a large upfront payment for this type of pricing on inventory and equipment, working capital gives business owners the funds they need to purchase the items they need before it's too late.
Unexpected Expenses
The saying "expect the unexpected" certainly applies to business. It's always smart to have a contingency plan. Broken equipment, natural disasters, . The headaches are unforeseeable and can be expensive, but business capital can help to cover the costs in a matter of a few days.  
Marketing and Advertising
One of the most important things you can do is market and advertise your business to the world. Website development, paid advertisements, and social media marketing can be a huge undertaking, and hiring a team of professionals can be expensive. Having enough working capital in order to cover these expenses can help take your business to the next level.  
Development and Expansion
Developing new products and services is a vital part of staying competitive in your field. Performing market research and analyzing your target audience and consumers is important to knowing what your customers want. Working capital can certainly be used to help fund this process.  
Manufacturing
Similar to research and development, product manufacturing may be a constant need depending on your industry and business capital may be needed during slow periods or when business is so great, that you must quickly meet the demand.  
When you as a business owner decide it's time to grow and need to secure capital there are options in reach. Excel Capital Management can get your the right source of capital to finance day-to-day operations,  invest into your company's growth, and for any other financial needs that may arise. For more information about business capital funding solutions available, visit our Solutions page and APPLY NOW!  
Latest posts by Excel Capital (see all)