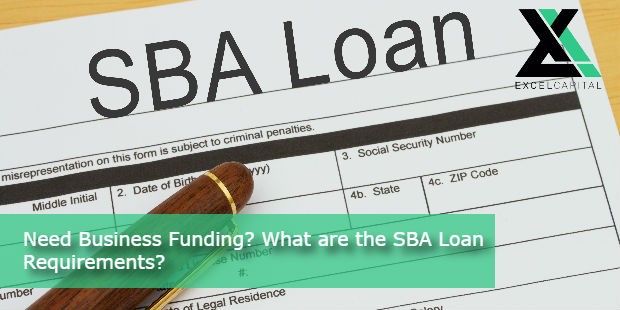 Whether you're starting a new business or your business has been established for years, there comes a point where all business owners need funding of some sort. Working capital is essential when it comes to growing and expanding your business. While there are many financing options out there, sometimes the best options is to go through the U.S. Small Business Administration, commonly known as the SBA. Applying for an SBA 7(a) loan, while more popular than ever, can be intimidating, but it doesn't have to be. Let's break down what an SBA 7(a) Loan is and what the requirements are for applying so you are on track for the funding you need!
SBA 7(a) loans are used for helping start-up and existing small businesses and can reach up to $5 million. Approval takes about one week, and disbursement can take up to six weeks, therefore, business owners should keep in mind that they may not see any money for four to six weeks. The SBA's lending standards favor businesses that can offer equipment and property as collateral even though it is not necessary to qualify.
What's Needed To Qualify?
To participate in the 7(a) loan program, a business must meet a list of restrictions set by the SBA and additional requirements set by the originating bank. For example, the applicant
Must base for-profit operations in the United States

Must demonstrate an equity investment in the business before requesting government help

Cannot be delinquent on taxes or any other debts to the federal government

Cannot be involved in certain financial, political or members-only activities
To earn 7(a) bank financing, each of the business's principals typically must provide the following:
Additional documents, a personal interview and proof of collateral through business and/or personal assets may also be required. Owners with 20 percent or more equity must personally guarantee SBA loans.
Costs and Terms
Under a 7(a) small business loan, the business makes monthly payments of principal plus interest for up to 25 years. The SBA charges a prepayment penalty on loans of 15 years or longer. Fixed and variable interest rates range from 5.5 to 8 percent annually, as of July 2015. With a 7(a) loan, borrowers must pay
Up to 3.5 percent of the SBA guaranteed value as a guarantee fee

Up to $12,000 to the bank for appraisals, title, packaging, attorney review and environmental reports
While there are many companies out there willing to help you apply for a loan for the SBA, choosing the right one can be difficult. At Excel Capital Management, we value business owners and hold their best interests at heart!  We partner with preferred SBA Lenders meaning that we have the ability to expedite the process and make the process unbeatable and smooth. We are professionals when it comes to deciding whether or not and SBA is the right product for you, and if it isn't, we have many other funding options available here. APPLY TODAY!
Latest posts by Excel Capital (see all)