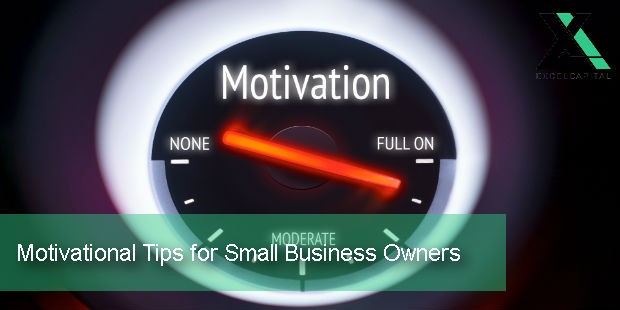 At some point it happens to everyone: We get caught up in the daily grind, lose our motivation, and become burnt out. The big picture gets replaced with trying to fix a dip in sales, staffing issues, or challenges in your personal life. All of this can make you question or lose sight of why you went into business in the first place. The following are some tips to help you during those times:

Take It One Step at a Time
It's easy to become overwhelmed when we try to take on all of the tasks in front of us at the same time. You don't have to solve every problem all at once. Break them down into smaller, more doable objectives. Creating a list of what needs to be accomplished with time sensitive tasks at the top can help make what looks like a mountain of work seem like a more manageable hill to climb.
Divide and Conquer Your Obstacles
The mistake most people make is trying to take on everything alone. You may think that you problems are yours alone and it's your job to solve them. Never be afraid to ask for help. Reach out to friends, family or colleagues for advice or help. Delegate your responsibilities amongst your staff. Remember, you are not an island; there are people around that keep serve as your support system.
Set and Keep Track of Goals
It sounds like the easiest thing to do, but so many people forget to do this. Dedicate some time to sit down and evaluate your goals. Not only will it help remind you of all of the things you've accomplished, it will also help give you some direction on where you'd like to head. Treat your goals like any other daily task; break them up into smaller and more realistic steps. Sort your goals into short term and long term plans, and make time to revisit them.
Reach Out to Your Customers
Now that it's such an important part of marketing, business owners are starting to look at social media only as a means to an end. The better social media presence my company has, the more business will come in. Instead of looking at it purely as a way to increase sales, remember that it is about creating relationships. People want to do business with people they know and trust. While you want to spread the word about your products and services, social media is not about selling your product as much as it is sharing your story. Find out why they keep coming back and listen to their suggestions on how to improve.
Latest posts by Excel Capital (see all)