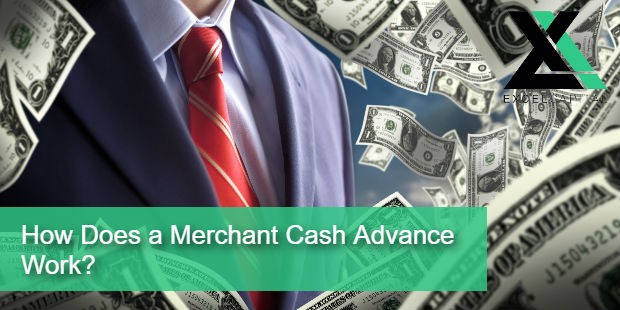 All business owners know how hard the process of obtaining working capital through a traditional lender can be. Add in factors such as poor credit, lack of cash flow, and no collateral, and the process can then be impossible. No to worry! There are many alternative financing options for business owners like you – the most popular being the Merchant Cash Advance. How does a Merchant Cash Advance work? Let's take a closer look at just what kind of the funding solution a Merchant Cash Advance is, how it works exactly, and the application requirements!
A Merchant Cash Advance is a perfect funding solution for a business struggling with no collateral or no credit. Technically not the same as a traditional business loan, Merchant Cash Advances are different in that they typically work hand-in-hand with your business' credit card processor. Generally, your credit card processor will agree to hold back a specific percentage of credit and debit sales. This guarantees remittance from the merchant to the company providing the cash advance. Let's break down how a Merchant Cash Advance works a little further and in simpler terms:
Unlike traditional business loans, funds from a cash advance disburse in as little as three to four business days.

Merchant cash advances do not require a minimum credit score to qualify. Therefore, any company struggling with a weak credit profile qualifies for the funds they need.

Traditional business loans typically require some form of collateral to secure a loan. The collateral requirement causes many business owners to face the fact they may lose precious assets in case they cannot make their payment. However, merchant cash advances do not require any personal collateral to qualify. Business owners who have limited assets never need to worry about losing their collateral.

Since there is no fixed payment with merchant cash advances, business owners who run into financial trouble or weakening sales do not carry the burden of a fixed remittance.

Since payments come from a small percentage of credit and debit sales, a business owner will actually see their payment decrease during lean times. There is no advantage quite like this with traditional business loans.
Now, that you know the benefits and can see how a Merchant Cash Advance works, the last perk to highlight if the application process.Alternative lenders that provide Merchant Cash Advances typically only require a one-page application, four months of recent bank statements, and four months of recent credit card processing statements to start the funding process. Funding can even occur in as little as three business days.
A Merchant Cash Advance could be the funding solution your business needs for a quick injection of working capital! Don't hesitate, APPLY NOW to learn what your business qualifies for!
Latest posts by Excel Capital (see all)