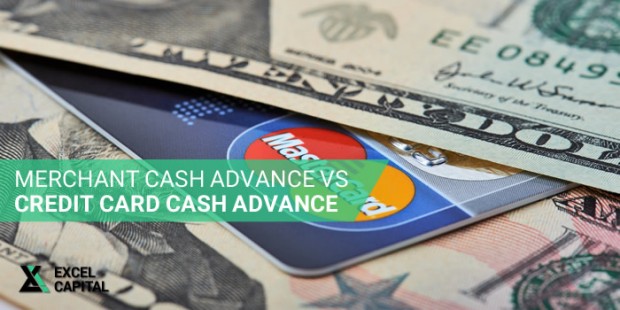 Business Loans New York, Merchant Cash Advance  Or Credit Card Cash Advance – Which is Right for You?
One of the biggest decisions business owners face in  New York is how and where to receive additional business capital when funding is needed fast.
Either in between cash flow cycles or simply when an opportunity arises. There are many solutions available to small business owners that allow you to receive funding in less than 48 hours.
With over 2 million businesses in new york alone, many needed a solution to patch up cash flow without the wait and paperwork of a traditional loan. 
The Birth of Financial Technology or Fin-tech
After the Great Recession of 2008 – Many policies changed that prevented banks from supplying business loans without stringent criteria being met and long waiting periods. This cut the flow of capital from traditional banks to small businesses throughout the Nation. 
With a void of funding being present business funding companies emerged like Excel Capital – to help provide funding when the banks couldn't help. With a focus on business loans in New York. Excel can help with your working capital needs.
These Came In the form of Merchant Cash Advances and Alternative Business loans. We'll cover those in more detail later on.. 
Although the economy is showing signs of improvement, many companies still feel the effects of the great recession of 2008. Unfortunately, business owners had to liquidate their assets and forgo paying their debt at the expense of their credit profile, and it still hurts their companies today.
Because of these circumstances, many business owners who have weaker credit profiles resort to alternative measures to obtain merchant cash advances or bad credit business loans in new york during hard times. One of those measures is a credit card cash advance or Merchant cash advance.
What is a Credit Card Cash Advance? 
A Credit card cash advance is a form of a loan that major credit card providers like visa and master card offer merchants.  This allows you to withdraw up to a certain amount of cash from your credit card. A credit card cash advance typically carries the highest amount of interest allowed in the range of 26 – 28 % annually.  This percentage rate is amortized monthly and compounds until you pay it back.
Although a credit card cash advance does provide fast capital that can help a business overcome short-term debt problems, the fees alone on a credit card cash advance causes business owners to extend their long-term debt, sometimes for years beyond the actual time of the cash advance.
Fortunately, business owners, both large and small, still maintain the ability to secure low-cost financing through alternative methods, no matter what their credit profile looks like. One of those proven alternative financing methods is merchant cash advances. Therefore, it is important to examine a merchant cash advance and draw comparisons between other financing solutions, such as a credit card cash advance.
What is a Merchant Cash Advance New York?
If you own a business in New York and need access to quick capital, but you do not have the credit, assets or the waiting time needed for traditional financing, you can apply for a Merchant Cash Advance (MCA). A merchant cash advance allows you to receive funds against your company's future sales. The financing company advances you the funds you need based on your current sales deposits, and you are free to use the funds in any way you choose toward your business.
Merchant Cash Advance New York – How It Works?
Although a merchant cash advance is not considered a typical loan, the funds have to be collected back as in any other type of financing. There are two common ways in which cash advance companies collect the receivables sold:
You return the receivables sold in the cash advance through a percentage of your daily credit and

debit

sales. This method is known as a split withholding. The credit card processing company forwards a small percentage of your daily credit and debit sales to the financing company that provided you with the funds.

The receivables sold in the advance are collected using the Automated Clearing House withholding method. Using this method, the financing company withdraws a pre-determined amount from your deposit account. Using this method, you know exactly how much you will be collected on a continuous basis.
Another collection method is the lockbox agreement. Under this agreement, all of your daily credit and debit sales are deposited into a lockbox account, which works similar to a bridge account that automatically collects a set percentage. From there, the repayment amount is removed from the account and the remaining funds are sent to you via electronic transfer. However, the ACH and the split withholding are the most popular among merchant cash advance customers.
Since many business owners don't accept credit cards an alternative form of cash advance has emerged.
Alternative business loans or ACH Business loans.
Alternative business loans new york – How they work?
ACH Business loans are not actually loans but a purchase of your future receivables at discount. A funder purchased a set percentage of sales at a discounted price. This purchase is repaid daily weekly or monthly direct through a business bank account. Each payment is applied to the purchased amount until the total amount purchased has been completed. The specified percentage or % that is purchased of a businesses average monthly sales is then converted to a set payment equivalent to that last 4 months of business bank statements used to underwrite your funding.
Advantages of a Merchant Cash Advance in New York
Unlike traditional financing, you don't have a high fixed monthly payment with a merchant cash advance. Instead, a small percentage of your daily credit and debit sales are collected. Often times, your business doesn't feel the impact of the merchant cash advance payment like it would a traditional fixed monthly payment. The reason for this is a cash advance is collected through a series of small incremental payments each day, which reduces the overall impact the payment has on the monthly cash flow statement.
Again, any business with a poor credit rating benefits from an NYC merchant cash advance. Your company's credit score plays a small role in whether or not you receive the cash advance. Your company's total daily sales determine how much you receive with a cash advance. Also, be sure to check out our article about the 4 C's of Credit to learn how to improve your credit and increase your chances for getting a New York merchant cash advance. You also receive the advance within days of approval, as opposed to traditional financing, which can take weeks or months for the bank's treasury department to process your funds and send you a check.
Here are a few other advantages to consider if you decide to use a merchant cash advance for your company:
A new york merchant cash advance does not require any collateral. Therefore, if you have limited assets, you don't face the prospect of losing those precious assets like you would with traditional financing.

You can easily calculate your advance amount, term and fee using the loan calculator provided on this website.

You are free to use the funds to enhance your company's operations in any way you choose. The financing company does not place any restrictions on the cash advance. Therefore, if you need new equipment or you need to update your accounting software, you have the ability to choose how you wish to use the extra funds.

The application process for a merchant cash advance is quick and easy and you can expect a funding decision almost immediately.

You don't need to worry about the hassle of writing a check each month to pay back the advance. Again, using the split withholding payment method, the advance is collected using an automatic deduction from your daily credit and debit receipts.

There are no upfront costs associated with getting an approval

. Many traditional financing sources require business owners to pay an application or underwriting fee.
This is not to say that merchant cash advances are perfect and don't have any disadvantages. Unfortunately, this is the real world, and in the business world, everything has a price.
Disadvantages of

 A NY

Merchant Cash Advance
Costs and fees associated with a merchant cash advance typically run higher than traditional bank loans. However, the fees are transparent, so you know exactly how much additional money you will pay for the cost of the cash advance regardless of the term of the advance. Most traditional loans have an APR that accrues monthly. Cash advances have one set price for the money.
Since most merchant cash advances are not credit score driven, your timely payments don't help your credit score. However, there are some merchant cash advances that do report timely payments to the credit bureaus, but those cash advances and business loans New york do require good credit.
SBA LOAN 
KABBAGE LINE OF CREDIT
LOANMe
Revolving Business Lines of Credit from your local Bank
Traditional Bank loans
Business Credit Cards
The total amount of your cash advance lies squarely in your company's total gross sales. Therefore, if your company does not gross $10,000 or more per month, you may not qualify for a merchant cash advance. However, don't be discouraged if you do not qualify because if you have good credit, there is a loan program that makes sense for your business.
When to Use a Credit Card Cash Advance in New York
Every business faces some type of emergency at some point during operations, and fast capital from a credit card cash advance may help in the event of an extreme emergency. For example, you may face an equipment breakdown, and in order to keep your operation running, you must fix the equipment immediately. However, your company is struggling during some lean times, and there is not enough in your business account to cover the cost of the repair. In this situation, a credit card cash advance may make sense. The credit card advance may pay off by keeping you from losing an entire day's sales because you were unable to fix the equipment right away.
However, many experts recommend that you use a credit card cash advance sparingly, especially for your business. Although it may solve a very short-term problem, in the longrun the high costs and fees attached to a credit card cash advance cost you more in the long-term.
When a New York Business loan or Merchant Cash Advance Makes Sense
Countless successful business owners realize how extra capital creates growth. The companies that remain solvent also understand that a loan of any type must contain real and tangible benefits. Essentially, the advantages must outweigh the disadvantages. Here is where a merchant cash advance makes sense, especially for the business owner struggling to remain solvent.
A merchant cash advance provides access to funds within days, and this is a tangible benefit because you can put the money to work for your company immediately. If you need additional capital to meet new customer demand, the funds from a merchant cash advance go to work instantly to meet that customer demand. A new and expanding customer base represents two things, increasing business growth and generating new income streams. Again, the tangible benefit of a merchant cash advance outweighs any disadvantage that may come with the advance. The money goes to work right away, and your company remains solvent.
Why Businesses Should Avoid Credit Card Cash Advances in New York
Although a credit card cash advance provides your company with instant access to capital, there are many pitfalls with this type of funding. First of all, the actual APR is 10 to 15 percent higher on cash advances than regular purchases.
Plus, cash advances charge a fee of 1 to 4 percent of the cash advance amount. The interest on a credit card cash advance begins to accrue the minute you press the withdraw funds key, and the interest compounds on a daily basis. As a business owner, using a cash advance to help fund your company's daily operations is just not smart business.
Alternative 
Summary
The main point to take away is the overall transparency a New York merchant cash advance brings to your business funding needs. The financing company doesn't hide costs, there are no hidden application fees or loan processing fees, and the number one thing to consider is a merchant cash advance is not a loan.
A credit card cash advance in new york may solve a short-term problem, but it is not a long-term solution. Using a credit card to advance funds to keep your business solvent will only harm your company's long-term outlook. Successful business owners agree that how you finance your company's operations plays a big part in determining whether or not your company succeeds.
Latest posts by Excel Capital (see all)