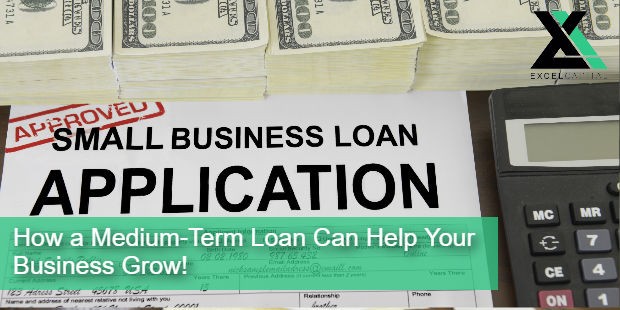 What is a Medium-Term Loan and How Does it Work?
A Medium-Term Loan is one where you borrow money and pay it back via fixed monthly payments within a fixed term at a set interest rate. This type of working capital funding solution is especially ideal for business owners looking to build their business credit and those needing additional capital for growth and expansion.
What Does Your Business Need to Qualify?
Medium-Term Loans are structured between anywhere from 2 to 5 years. Here what's needed to qualify:
Shareholder Guarantor Form
How Can Your Business Use A Medium-Term Loan?
The possibilities are endless! The great thing about an infusion of working capital into use business via a Medium-Term Loan is that is can be used for almost anything to help with expansion and growth! Here are few way many business owners of all kinds use their working capital:
New Hires and Employee Training

Inventory Purchases

Additional Locations

New Hires

Employee Training

Equipment Purchases and Upgrades

AND MUCH MORE!
To learn more about Medium-Term Loans, call one of our funding specialists here at Excel Capital Management at 877-880-8086 or APPLY NOW!
Latest posts by Excel Capital (see all)