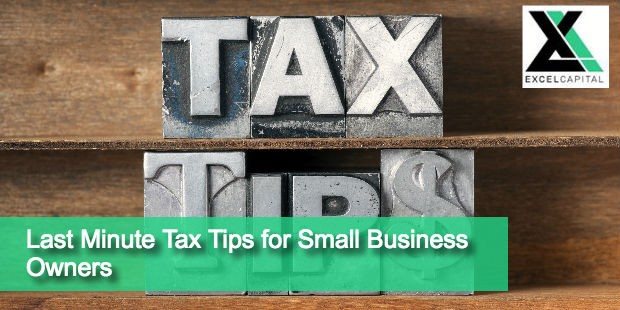 We are now in the midst of this years tax season, and if you're a small business owner, this time of year can be extra stressful. Not only do you have to make sure that you have all of the proper documentation needed to file, you may also be worried about how much you will have to pay to Uncle Sam. Here are some last minute tax season tips to help you save some cash.
Promotion and Advertising
In addition to the obvious expense like advertising in magazines, on social media, radio or TV, you can also write off business-related swag, the costs of creating and running seminars for potential and current clients, and fees pertaining to your website.
Retirement Plans
You can save money by setting up retirement accounts for your employees. Small business owners can claim a tax credit for starting a retirement plan. SEP and SIMPLE IRA are two of the options you have to choose from, and you get 50% of your startup costs covered. You will also eligible for tax deductions if you start a SEP IRA, SIMPLE IRA, or solo 401(K) for yourself as a business owner.
Business Entertainment Costs
Did you take a client or potential employee out to dinner in hopes of building a relationship? Meals and entertainment outings for business purposes are tax deductible. However, there is a limitation; only 50% of the cost of the meal can be deducted. The great news is that food purchased for employees are fully deductible.
While tax season can be frustrating, use your experience this year to help you become better prepared for next year. File your receipts, implement a bookkeeping software that will make your process easier, make sure that all your important documentation is together in a safe and reachable location. It's never too early to start prepping!
Latest posts by Excel Capital (see all)