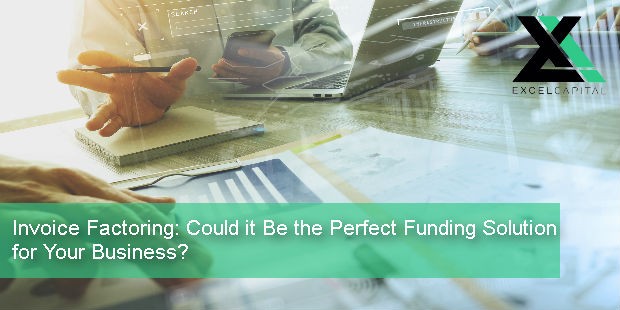 Running a small business takes a lot of hard work and dedication. It's not always smooth sailing, and you may run into times when you need a quick infusion of capital to fix cash flow issues and other problems that may arise. As you know, there are many working capital funding solutions available to you, but invoice factoring may be just the solution when you need to rectify short-term business problems fast. Let's take a closer look at Invoice Factoring and how it can help your small business.
What is Invoice Factoring and How Does it Work?
Invoice Factoring is used to finance businesses with short-term cash flow issues – especially when your business doesn't qualify for a traditional bank loan or any other alternative solution. Lenders will factor your business' customers' invoices to match your working capital needs. The amount of funding your business may receive is dependent upon the creditworthiness of your customers, volume in sales, the size of your invoices, and turnover time. This funding solution is a great way to solve short-term cash flow problems by providing your business with the funds it needs based on work your business has completed and has billed customers. Funding can occur in as little as 48 hours, and since this funding solution is an advance on payments your business is owed, not a loan, you will not see any debt.
What Types of Businesses is Invoice Factoring Great For?
Invoice Factoring is a great way to infuse capital into any business. Some popular industries that use Invoice Factoring are: Construction, Logistics, IT and Software Development, Manufacturing, Staffing Agencies, Freelances of all kinds, and many more!
What's Needed To Qualify?
Qualifying for Invoice Factoring is easier than you think, and the initial application process is not nearly as lengthy as applying for traditional financing with a big bank. Typically. all a lender will need to get you started is a completed application (usually only one page long). Your company must invoice business or government customers who have good credit scores and established businesses. Invoices must be unencumbered by other loans and due and payable within 90 days. Funding will be dependent upon the creditworthiness of your business' customers. Additionally, your business must have no history of tax or legal issues.
Think Invoice Factoring could be right for your small business? Our funding specialists are here to help and guide you every step of the way. Give us a call at 877-880-8086 or APPLY NOW!
Latest posts by Excel Capital (see all)