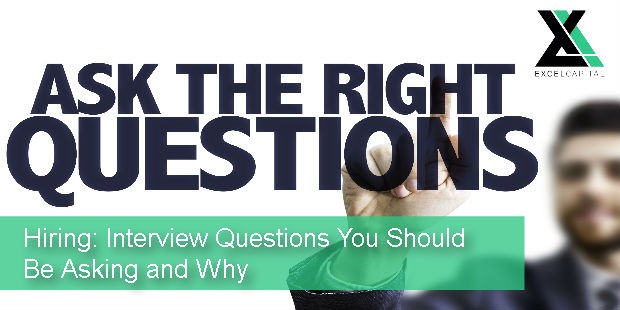 If you have a small business, chances are that you play multiple roles. From the DIY repair person and groundskeeper to promoter and human resources department. As the person in charge of hiring, it's your responsibility to find people who will help grow and expand your company. The best interview questions are those that allow you to narrow down your candidate pool, uncover any red flags, and ultimately see which candidate will best fit the team you are trying to build. Some companies may try more creative questions like "You're a new addition to the crayon box. What color would you be and why? " or the typical "Would you rather be the hammer or the nail?" The following questions are ones that can help you during your hiring process.
What do you know about this company?
While you would think that looking up information about the company you are trying to be a part of would be the first thing someone would do, this question seems to trip up some job applicants. There's nothing worse than interviewing someone who has no idea what the company does. Asking this question roots out those who are really interested and will take initiative.
Why should we hire you?
This question forces candidates to think about what they will bring to the company and what sets them apart from the rest. Think of a new employee as investment. You put a lot of time and money into training new hires. Make sure that the person you invest in aligns with the mission and goals of your company.
What type of professional environment is ideal for you?
Even though this may seem like a loaded question, it can also help you find out if they are a good fit for the position and the company as a whole.
Summarize your career up to this point, and where do you see yourself in the next five years?
While it's an important part of the hiring process, a resume is merely a snapshot of someone's experiences. This question gives job candidates the opportunity to share experience and accomplishments they may not have had the space to include as well as see if their career goals will complement what you have imagined for your business in the future.
Describe a difficult work situation and what you did to overcome it.
This gives some insight on how they handle tough situations in a professional setting, problem solving skills and possibly how they will work with your existing team.
Why do you want to work for us?
Having a high employee turnover rate can be detrimental for any  business but this is especially so for small businesses. A revolving door of hires  is expensive and shifts the focus from growth of the company to just keeping it staffed and operational. This questions helps figure out if the person you are interviewing is in it for the long haul or if the position is just a stepping stone.
Latest posts by Excel Capital (see all)