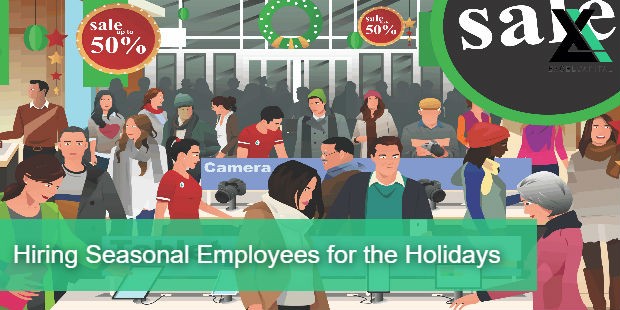 As we start rolling into the holiday season, business owners should begin planning for hiring seasonal employees. According to the National Retail Federation, retailers are expected to hire 640,000 to 690,000 during the 2016 holiday season in order to cope with the surge in sales. Make sure that you're prepared before this holiday shopping season kicks into high gear.
Be sure to utilize any resources that can help you connect with your ideal candidates and narrow your search. Veterans are an often underutilized population that can benefit from the opportunity to work. Your business will also see some benefits because you would have hired qualified people who can transfer the skills they learned in the service to your operation. Recent graduates and current students are a rich market full of people who are looking for work.
Know what roles you want your new workers to fill and make your most important tasks a priority. Narrowing the scope of responsibilities will help ease the demand on your existing staff and avoid confusion. Emphasize the importance of provide a great customer service experience. Many times businesses throw seasonal workers out on the sales floor and just kind of hope for the best. Even though you and your full time staff may be busy trying to maintain daily operations, having people who have had minimal training or onboarding can have negative effects on your business. Get rid of the number of bodies versus quality mentality. Remember that your staff serves as your company's brand ambassadors.
Check with the Small Business Administration for the rules on hiring seasonal staff to find out the laws that you need to be in compliance with. Labor laws still apply including the Fair Labor Standards Act (FLSA) which concerns minimum wage and overtime pay. You can also visit the Department of Labor website for more information.
Latest posts by Excel Capital (see all)