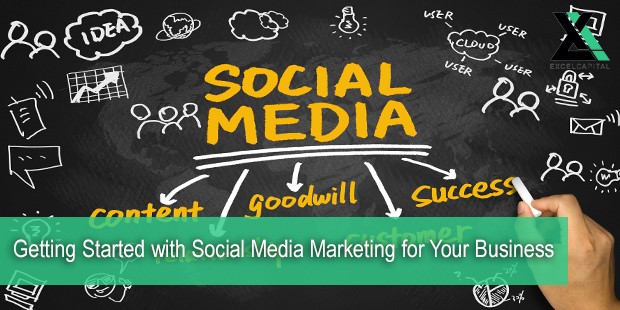 In 2016, it is essential that your business has some sort of presence on at least one social media platform – ideally more. With today's technology and society's need to constantly be plugged-in, not being a part of the social media world could be detrimental to your business in terms of marketing, promotion and reaching your target audience. Here are a few tips to get you started.
Choose Your Platforms:
Your first step should be carefully selecting one or more social media platforms for your business. Figuring out which platforms your target audience uses the most and taking advantage of them is key. Maybe Facebook is more beneficial to you than SnapChat due to your audience's age group, or maybe your followers tend to engage more on Google+. Optimize your time by deciding which platforms are important and which can be put on the back burner. You can always sign up for more later.
* The most popular social media platforms used by businesses today are: Facebook, Twitter, Instagram, and Google +, but also be sure to check SnapChat, Pinterest, LinkedIn, and more!
Make Your Business Recognizable and Easy to Find:
Making sure your business is easily recognizable by your audience is essential if you want to be trusted and easy to find. When building your social media presence, it is a good practice to use the same usernames, profile picture or logo, and links to your web site on all platforms. There are hundreds of thousands of businesses out there, and a few are bound to be similar to yours. They may even have similar names. Ensure that your audience is able to find, identify, and trust you quickly.
Develop Your Voice:
Developing a voice for your brand and not straying from it is another important factor when it comes to social media marketing and promotion. The voice of your brand is a major part of your business' identity. Whether you tend to be informal or a bit more rigid in your style, you must stay confident and consistent.
Post Relevant Content Consistently & Connect With Your Audience:
Developing a social media schedule is a great practice when it comes to your business. Once your audience decides to follow you on any social media platform, they will expect to see a constant stream of content. Whether you post pictures of new products on your Instagram every Tuesday and Thursday, or share a new blog on Facebook every Wednesday, consistency is key. Another major part of developing a great social media presence is engaging with your followers. Answering customer questions, holding special contests and giveaways, and simply showing your audience your appreciation will gain you much respect in the social media world.
Latest posts by Excel Capital (see all)