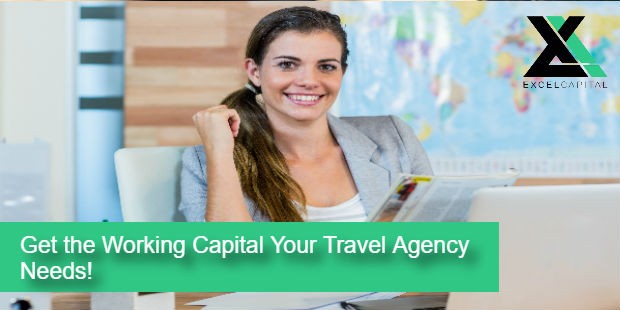 Let's face it, everyone is always in the mood for a little vacation to escape the stresses of daily life. As the warm months approach, the demand for great vacation prices and travel options will increase, and with this comes increased competition. You will more than likely find yourself competing with other travel agencies in your area as well as successful up and comers, Groupon, Airbnb, and more.  Whether your travel agency could use additional working capital to hire more staff members for the busy season, improve marketing and advertising campaigns to stay ahead of competitors, cover business expenses, or even just to get out of a bind, there are options for business owners like you!
Unfortunately, many first-time business owners are turned down for loans from traditional banks, even if when they have assets to use as collateral for a secured loan. The good news is that alternative lenders have stepped up to fill in the funding gap. As a  The following are a couple options that are now available to help:
Equipment Financing:
A type of loan or extension of credit to a business, with the purpose of helping the business acquire new equipment. Equipment Financing extends only the capital needed to purchase a specific piece of equipment and is most commonly written as a lease.
Merchant Cash Advance:
Short-term financing transactions that are collected through a set percentage of your visa and MasterCard sales  that are accepted at your place of business. Probably the most common term used in the industry. These do not have a set repayment schedule and are based on the volume of your businesses credit card processing sales. These are usually only guaranteed by the future sales of your business.
Term Loans:
A loan that is backed by a bank for an exact amount that has a specified repayment timetable and interest rate that are adjusted accordingly. Terms mature between 1 and 10 years.
ACH Advance:
A form of a merchant cash advance that is repaid on a daily basis by direct ACH debits rather than a merchant account. These are still a purchase of receivables and the amount debited via ach are determined by the amount of credit card processing sales  that are batched out the previous day.
ACH Loan Products:
These have a fixed repayment schedule that is paid either daily, weekly or monthly. These products are catered to industries that do not accept credit cards and need a fixed payment.
What's even better is the application process for all of these working capital funding solutions is simple! All most lenders require is a simple, one-page application, four  months of recent business bank statements, and four months of recent credit card statements. Depending on the funding option and offer presented to your business, additional documentation may be required, however, funding almost always occurs in threes business days or less!
Think one of these working capital funding solutions is perfect for your travel agency? APPLY NOW to learn what you qualify for or call 877-880-8086 to speak to one of our financial specialists today!
Latest posts by Excel Capital (see all)