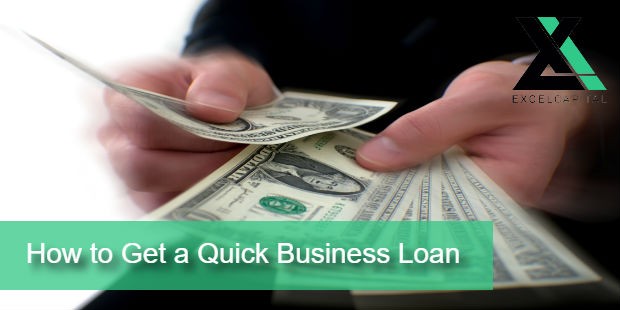 Quick Business Loans –
Do I Qualify?
Need quick business loans to get your company back on track?
Or maybe you just need a little extra working capital to help with the growth and expansion.
Whether it's either of these or something else altogether, a fast business loan– often 2-4 days fast including approval and release of funds– may be exactly what your business needs to keep itself running smoothly well into the future.
Obtaining working capital through a traditional lender can be pretty tricky– really tricky.
Take a look at our recent blog, 3 Reasons Why Business Loan Applications Get Declined, for common reasons businesses get declined by traditional lenders.
Not only is the application process long and tedious, the wait time for an approval can take weeks, and in many cases, business owners are met with a decline due to very strict rules, guidelines, and criteria.
But not to worry because there are quick business loan options out there.
Business owners like yourself do have the ability to obtain working capital in as little as three business days.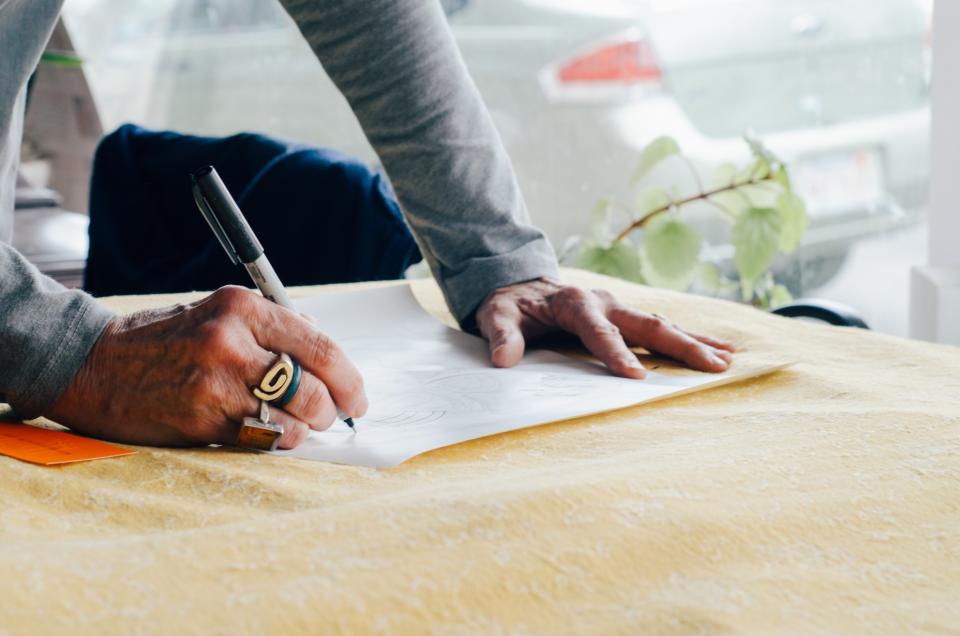 How to increase your chances of being approved for a quick business loan
Before you start applying, let's look at the process of how to get a fast business loan and the qualities lenders will look for in your business.
By doing so, you'll be better prepared when applying and increase your chances of being approved for funding.
To start, let's discuss the four C's of being approved for a quick business loan– collateral, capital, capacity, and character.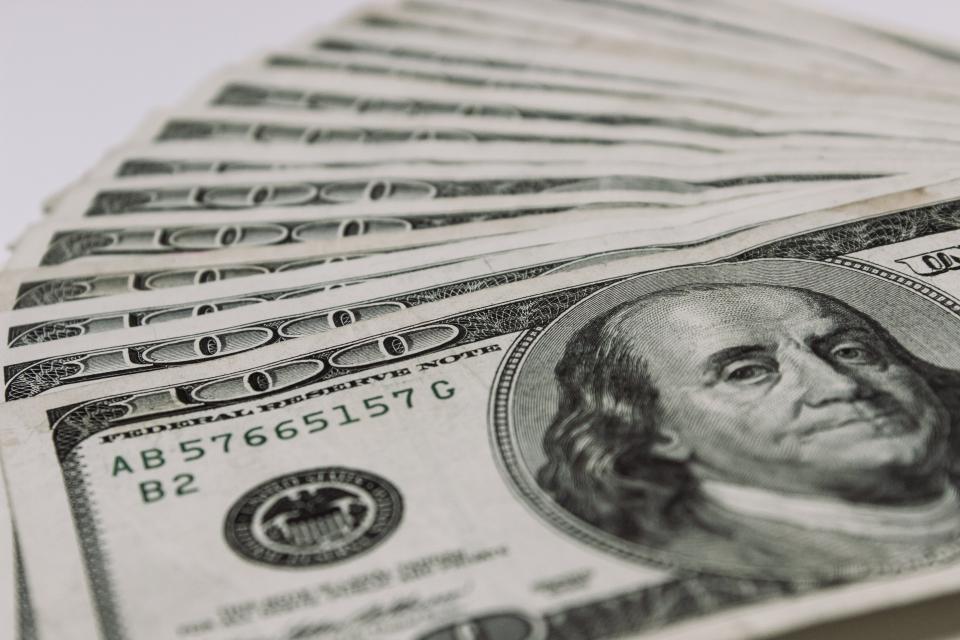 While each of these factors individually won't completely eliminate your business from acquiring a loan if negative, they are important qualities as a unit.
Lenders take these factors into consideration when approving your business for a quick business loan, presenting an offer, and finally, actually funding your business bank account.
Collateral
Typically in the form of property, collateral are any assets a borrower will offer to secure a loan.
If the borrower defaults on the loan, the assets they used as collateral can be seized.
Many small business owners are wary of secured loans because of this reason.
Capital
Capital is any business asset that can be sold to make loan payments.
This includes available money and savings, investments, properties, and other assets that you could sell quickly for cash.
Capacity
Capacity is a track record that shows your business' ability to make the revenue needed to pay back the loan.
Character
This is determined by taking a look at the borrower's personal credit history.
Some of the factors taken into account are your total amount of debt, delinquent accounts, available credit, and whether you make payments on time.
Once you identify if you have each of the four C's, the next step is to get your things in order so you can apply for a quick business loan in the most effective manner.
5 Reasons to Get a Quick Small Business Loan
There are countless reasons to apply for a small business loan, from business growth to cash flow for survival through a tough season.
As the applications for that funding continue to expand amid a quickly changing world economy and a growing diversity of alternative funding and loan programs become available, financing is becoming a more critical element to the success of every small business.
Fortunately, as technology adapts to the rising demands of small business owners, getting a small business loan is easier than ever.
As a result, you now have the ability to get approved and funded in less than 30 minutes. Talk about fast.
It's no surprise that 73% of small firms have received some type of business financing in the last 12 months according to the SBA.
Without the proper funding, most businesses can't keep up with the need for a consistent flow of cash to maintain business growth, especially during rough times.
But what exactly can you use this type of new, alternative financing for? Surely, a quick small business loan has limitations?
Fortunately, the only limitation is your imagination, as alternative financing solutions now offer fast small business loans that can be used for anything your business needs.
If you're looking for a few creative ideas as to how a little extra funding can help your business grow, look no further.
Here are the top 5 most common uses for a quick small business loan:
1. Unforeseen Business Emergencies
Over 30% of our applicants who are requesting a fast business loan need the capital for a curveball that was thrown at their business.
What this event exactly is varies widely by case but many requests are related to vehicle and equipment breakdowns or upgrades.
Unfortunately, most banks take between 30-60 days after all the paperwork has been received according to businessmoneytoday.com.
Clearly, waiting that long with a wonky oven if you're a restaurant or a broken down delivery van can be devastating to a business's immediate cash flow.
2. Distributor or wholesaler flash sale
If you're a retail or e-commerce business, you've likely offered a flash sale– a special deal for bulk purchases or simply a deep discount– at one point or another to great success.
However, with a limited amount of time available to apply for extra capital through traditional sources, a business owner is typically limited to whatever cash or inventory they have on hand to run said sale.
However, with a quick small business loan to give your business the funds it needs to run such a sale, this type of purchasing power can easily double or triple a business' bottom line without hurting your cash flow or inventory.
3. Business debt consolidation
Businesses typically have a variety of different types of debt on their balance sheet.
This varies from credit card debt to secured debt that has balloon payments attached to it.
We see many business' apply for a business loan when the time frame to payoff a debt is running short and they need a more manageable amount of time to repay their outstanding liabilities.
4. Hiring a new employee
During times of growth, a business often isn't quite in a position to make additional hires, with cash flow not yet having caught up to increased business.
So, you're posed with a problem: stunt your growth to maintain your balance sheet or overstretch yourself and risk running behind so you can push forward.
But if adding a new employee can allow you to grow your business, why wait? Growth is rarely easy, but if you've got the cash you need to invest in that growth it makes the process so much simpler.
5. Investing in marketing
As a business owner you know that marketing is one of the most important aspects of running a business.
How else do you expect to get customers to know about your special product or service?
But marketing isn't cheap, so coming up with the cash to grow your business before you actually have it appears to be a catch 22.
According to Entrepreneur.com companies under 5 years in business should invest between 6-12% of their revenue in marketing.
If you're not investing enough into marketing, it's likely because you lack the cash to invest in the first place. And that's exactly the kind of problem a quick small business loan can help you solve.
"I get it, small business loans are quick and convenient– but what do I need to be approved?"
As you can see, the need for business funding is as diverse as the businesses themselves.
However, at this point, you might be worried about whether you'll be approved or not.
Perhaps you have bad credit or something on your credit history that you're uncertain will disqualify you.
Unfortunately, traditional lenders such as banks only base their decisions on your credit rating and history. So, in either case, you wouldn't be approved.
However, alternative lending works differently.
We take into account not only your credit history but several different factors to take a more accurate picture of your business' health.
That, in turn, means you can be approved even with bad credit as long as your business is in good standing.
Here's a breakdown of the process to help guide you along the way.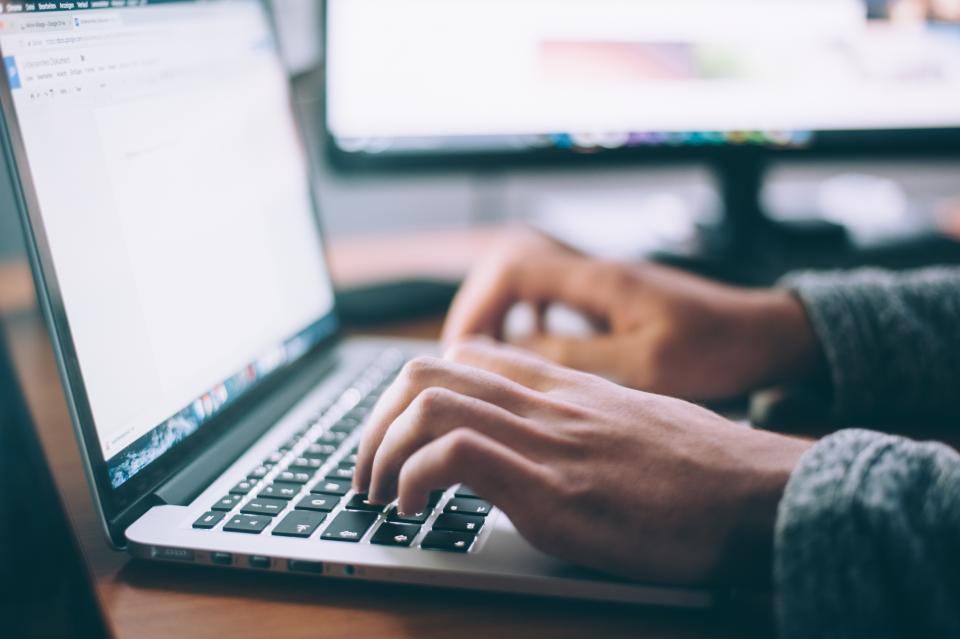 Steps to Follow When Applying for Quick Business Loans
Now that we've covered what you need to know to give yourself the best chance of being approved for a fast business loan, let's talk about the steps to follow when applying.
Follow these steps to apply for a quick business loan:
1. Identify Your Business' Needs
First things first, why does your business need a loan in the first place?
Sit down with your core staff members, financial advisors, or simply yourself to determine your business' needs and how a quick business loan could help.
Do you need to purchase inventory, hire additional staff, catch up on bills?
Having a plan of execution once the loan is acquired is essential for success, as well as a plan for paying the loan back.
2. Do the Due Diligence
You may hear the phrase, "do the due diligence" a lot when researching quick business loans.
In simpler terms, this means doing the necessary research before applying and accepting an offer with a lender.
There are thousands of lenders and brokers out there – traditional and alternative.
Don't take everything at face value. Learn as much as you can about each lender you are interested in, compare pricing, read reviews, ask questions, and follow your gut if something just doesn't seem right.
You have the right to protect yourself and your business.
The last thing you want to do is put your business in more of a financial bind or have setbacks.
Research and knowledge is key. Do your due diligence.
3. Choose the Best Quick Business Loans Option
Maybe you did this when identifying why your business needs a quick business loan, but it's a good idea to confirm again the type of loan product your business truly needs.
Could your business benefit from an SBA Loan, Term Loan, Startup Loan, or something else?
Speak with your chosen lender to go over all of your options and get a better understanding of how everything works.
All lenders have different business loan qualification guidelines.
Depending on your business' financial standing the amount of money you are looking to obtain, the documentation needed to be presented with an approval will vary.
It is a good idea to at least have your last six months of business bank and credit card processing statements available, as well as additional financial documents like P&L and Balance Sheets and tax returns easily accessible.
What documents are needed to apply for any quick business loans?
Fortunately, unlike traditional bank loans, the application and documentation needed for a fast business loan from an alternative lender is simple and straightforward.
To apply for a quick business loan and see your options, just a one page application along with 3 months of your business bank statements is required.
However, keep in mind that additional documentation may be required, so the below documents are good to have on hand to make the application process run smoothly and as quickly as possible:
Copy of photo identification for all owners

Business license

Voided check for the business account

Proof of ownership

Property lease or landlord contact information along with last 3 month's rent checks
Approval typically takes 24-48 hours and, once you've been approved, funds are typically issued within another 1-2 days. Talk about a quick!
Getting a quick business loan doesn't have to be difficult
Skip the tedious application process and long wait for traditional financing.
Consider one of the alternative funding options listed above for a quick infusion of working capital and the ability to focus on what you love – your business!
APPLY NOW or call one of our funding specialists at 877-880-8086 today to learn what you qualify for!
Latest posts by Excel Capital (see all)